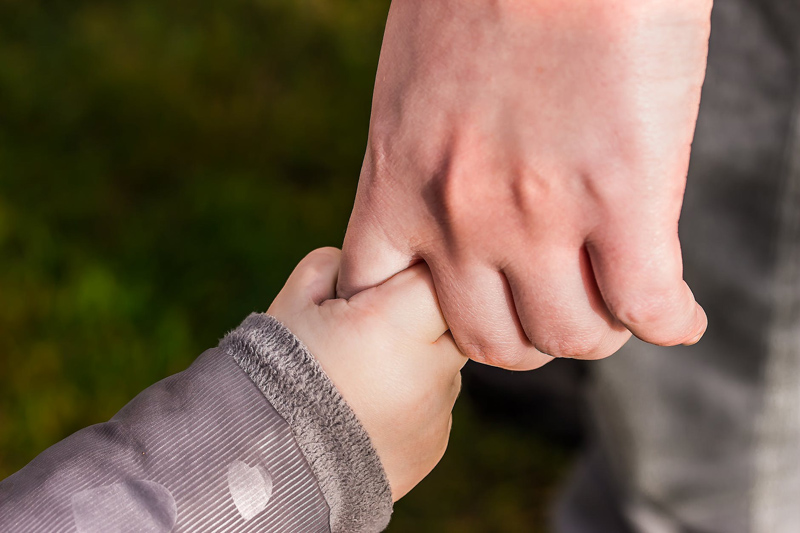 Kawasaki syndrome, also known as Kawasaki disease, was first identified by Japanese pediatrician Tomisaku Kawasaki as acute febrile mucocutaneous lymph node syndrome.
The American Heart Association identifies Kawasaki Syndrome and Acute Rheumatic Fever are the two leading causes of acquired heart disease in American children. than two percent of children with Kawasaki Disease have a second attack; it rarely occurs in siblings of the patient; and it is fatal in less than one percent of reported cases. Kawasaki syndrome affects the hearts of up to fifteen or twenty-five percent of children. Most children with Kawasaki disease are under the age of four, and few over the age of eight years.
Dr. William C. Shiel Jr. explains that the main dangers reported for children with Kawasaki disease are the inflammatory effects on their arteries, including weakening and widening those that deliver blood to the heart.
Identifying symptoms include the baby or child having a fever, often sudden, for five or more days, that does not respond to antibiotics; changes in mucous membranes and skin; swollen glands; rash with raised red bumps; pink eyes; redness inside the mouth and throat; red and swollen ´strawberry´ tongue; red rash that hardens into ´glove and sock´ type swelling in hands and feet; and cracked, inflamed lips.
Because Kawasaki syndrome can have devastating effects on the child's circulatory system and heart, it is standard for every patient suspected of having Kawasaki disease to have an immediate echocardiogram and electrocardiogram. Children can also experience breathing difficulties, aching heads and stomach pain due to inflammation of arteries near their lungs, neck or tummy. Often, treatment results in no long lasting damage for the affected child.
Atypical or 'incomplete' Kawasaki is diagnosed in children with fever and coronary artery abnormalities when fewer symptoms occur, more often leading to a wrong diagnosis or less concern about possibly life-threatening complications, resulting in the child's release from the emergency room or hospital ward without an echocardiogram and electrocardiogram and the effective standard treatment of appropriate, supervised aspirin therapy, and/or early treatment using IV gamma globulin and fluids.
Note: Few parents give babies and young children aspirin to reduce fever because studies suggesting that the use of aspirin and over the counter medicines containing aspirin in babies, children or teens who have fevers or other symptoms of viral illnesses has been linked to Reye's Syndrome.
In a 2007 Japan Times article on Dr. Kawasaki he reports first seeing the illness in a four year old boy in 1961, with 50 more cases in the following six years; since then 200,000 cases have been reported in Japan, including three epidemics. He notes that although there have been more than six thousand research papers written about Kawasaki Disease, the cause has not been found.
It is natural for families whose children develop a disease like Kawasaki Syndrome to search for a cause and to feel grief that there might have been something they could have done, or something they could have avoided, that would have protected their child from the illness and its consequences. In Kawasaki disease parents may suffer thinking that the condition was caused by infection, a compromised immune system, an auto-immune problem, or even exposure to household cleaners or carpet shampoo.
It is important that we maintain an awareness of everything we have done to protect and encourage our children and to provide the healthiest atmosphere possible so that we don't get lost in that grief. We give them the dignity of risk even while doing whatever we can to manage, avoid and eliminate unnecessary risk. They need all the hope and light-heartedness we can find in ourselves.
A diagnosis is only a tool we use to find treatments or cure; and is only a small part of who are children were meant to be. As we learn all we can about the diagnosis, it can be difficult to put one as serious as Kawasaki's syndrome in perspective. We can still make plenty of room for joy.
As we listen to and soothe their fears, our own can float away. Personal joy often grows from the satisfaction we feel in simply being with our sons and daughters, and them with us; allowing them to grow up feeling peace, security and the wonderful sense of the ordinary in our homes and the world. You deserve all the happiness you have ever felt, and none of the pain or worry.
Medscape WebMD
Pediatric Emergency Medicine - Kawasaki Disease Overview
Cause - Multiple Theories
https://emedicine.medscape.com/article/804960-overview
Browse in local bookstores, your public library, or online retailers for general information about
raising children, and medical conditions of early childhood
.
American Heart Association
Information on Kawasaki Disease
https://www.americanheart.org/presenter.jhtml?identifier=4634
Center for Disease Control (CDC)
History and Definition of Kawasaki Syndrome
https://www.cdc.gov/kawasaki/
Medicine Net - What is Kawasaki Disease
by Dr. William C. Shiel Jr.
https://www.medicinenet.com/kawasaki_disease/article.htm
https://www.medicinenet.com/script/main/art.asp?articlekey=7302&pf=3&page=1
Kawasaki Disease Foundation
https://www.kdfoundation.org/
Tomisaku Kawasaki Personality Profile by Vivienne Kenrick
Saturday, May 26, 2007
https://search.japantimes.co.jp/cgi-bin/fl20070526vk.html
You Should Also Read:
Pain Management for Children
Pain Relief and IV Lines for Children
Affirmations, Affection and Acceptance


Related Articles
Editor's Picks Articles
Top Ten Articles
Previous Features
Site Map



Follow @DownSynAdvocacy
Tweet





Content copyright © 2021 by Pamela Wilson. All rights reserved.
This content was written by Pamela Wilson. If you wish to use this content in any manner, you need written permission. Contact Pamela Wilson for details.