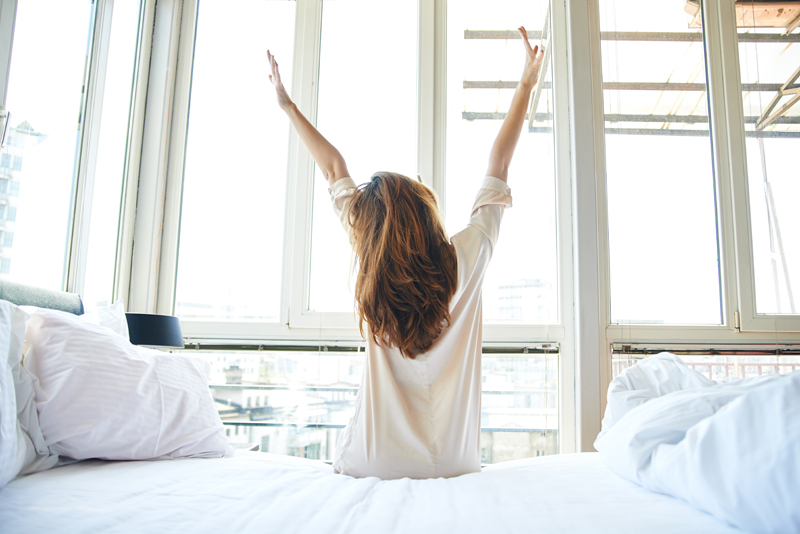 Times are tough, no one can deny that. So why go it alone when you don't have to? Instead you can learn how to seek help, guidance, wisdom and support from a higher power. "Prayer is communicating with God," says Life Coach Deaquelynn Williams whose work through Quelynn, Inc. – a spiritual empowerment life coaching and consulting firm--helps women and teens to grow and succeed in every area of their lives.

Prayer is an integral part of self-help especially within the "step programs" ie Clutterers Anonymous, Debtors Anonymous, and Alcoholics Anonymous. I've even read quite a few self-help books that incorporate the steps—and therefore prayer—into the text. Hamilton Beazley's No Regrets: A Ten-Step Program for Living in the Present and Leaving the Past Behind is a good example.

Last week Deaquelynn, who also authored the e-book The Meeting of Success, talked to us about prayer--exactly what prayer is and how to go about communicating with God. This week we're continuing the conversation.

Deaquelynn has faced many challenges of her own which include being diagnosed with Sickle Cell Anemia at age two. In 2007 after completing three years of intensive training through the Leadership Development Institute in Birmingham, Alabama, she resigned from a secular job to focus on her ministry full time.

BELLA: You talk about persistence "knocking on doors." Can you explain this to us?

DEAQUELYNN: Persistence is the key to the breakthrough. We must never give up or stop pursuing our heart's desires regardless of what challenges life may bring. When we persistently pursue those desires and/or opportunities, God and the universe as a whole pays attention and responds accordingly.

BELLA: What if we try and pray and try and pray, but we still don't succeed. Are some prayers not answered? And what should we do if this happens?

DEAQUELYNN: Prayers are not answered for tree main reasons; wrong motives, wrong methods or wrong timing. When our motives are wrong we hinder opportunities from occurring in our lives. Wrong methods simply means not praying according to the Word of God or according to His will. Last, sometimes we can pray for something and it is not time for us to have it because there is perhaps a process we must go through before that which we are praying for is granted. If you see that your prayers are not being answered, stop and reassess your motives, methods, and timing.

BELLA: What's one book (aside from the Bible) that everyone should read?

DEAQUELYNN: Two years ago I read a book that changed my life and freed me from so many issues -- Healed Without Scars by David G. Evans. I highly recommend that book to anyone who feels they have been wronged or hurt in some way or another. It will definitely bring freedom. I often recommend it to my clients who suffer from low self-esteem, low self-confidence and depression.

BELLA: What are you reading right now?

DEAQUELYNN: Right now I'm reading Spirit Driven Success by Dani Johnson. Dani is an awesome business woman who went from homeless to millionaire status by the time she was 21. She shares great insight on the inner changes that have to take place before we can experience the outer success we desire.

BELLA: How can potential clients contact you?

DEAQUELYNN: Potential clients may reach me by logging on to my website www.QuelynnInc.com or through any of the social network sites: LinkedIn, Facebook, Twitter and MySpace by searching "QuelynnInc."

Thank Deaquelynn for sharing your time and wisdom. Happy New Year!

You Should Also Read:
Deaquelynn Williams


Related Articles
Editor's Picks Articles
Top Ten Articles
Previous Features
Site Map





Content copyright © 2022 by Leah Mullen. All rights reserved.
This content was written by Leah Mullen. If you wish to use this content in any manner, you need written permission. Contact Leah Mullen for details.