Squash Blossom Crêpes Recipe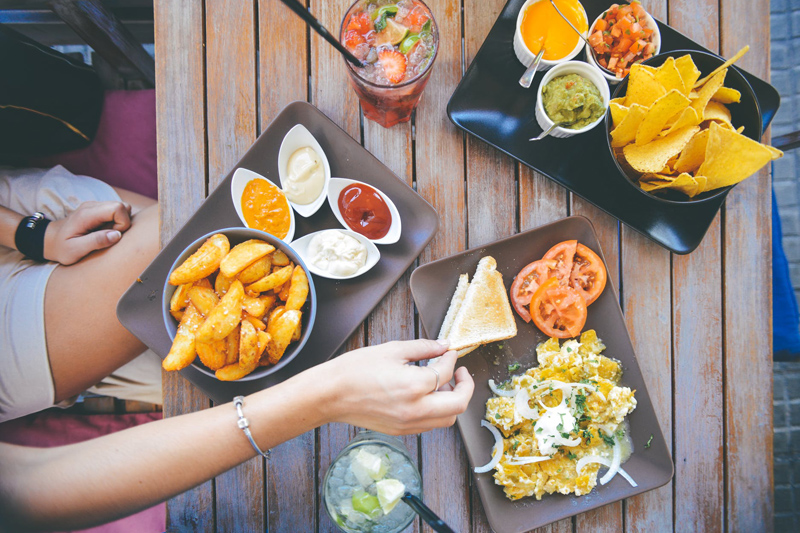 The markets of Mexico are filled with light and sunshine, ablaze with colour, from buttercup yellow to bright orange, and every shade in between. The season of the very traditional "flor de calabaza" or squash blossom has begun, and every market stall is festooned with flowers and garlanded with this highly prized delicacy of late summer and early autumn. Every cook on the street, in the market and in the home is cooking it in countless different ways, as in a few short weeks, it will have vanished, and it will be a long wait until it reappears next year: it finds its way into pale golden soups and creamy sauces, quesadillas oozing stringy cheese, savoury stews or "guisos" to fill tacos and enchiladas, large "poblano" chillies which may be dipped into a light batter and fried or simply baked in the oven – Mexican cooks are endlessly imaginative and inspired, and sampling their flor de calabaza creations is always a delight. Pumpkins and squashes are native to the Americas and although dishes featuring their flowers do appear occasionally in other cuisines (the Italians are very fond of them!), nowhere to my mind is there an edible flower cookery to match the Mexican kitchen.
It is important to choose the partners for the flor with care, as its flavour is decidedly subtle, even elusive, with a delicious undertone of bitterness. Any chilli in the mix needs to be fresh and grassy rather than sullen and hot, the cheese delicate instead of farmyardy, and bold ingredients like spices, chorizo, even red meat or smoked fish kept well out of the equation.
Unless you live in the Americas or perhaps southern Europe, laying your hands on a good quantity of squash blossoms, enough even to feed just one person, can be difficult – and expensive. My best source – other than my generous neighbour who grows enough of them to ease my longing but never anything like enough to do any serious cooking! – is a farmers' market or a pumpkin farm, so I always visit any local growers early in the season and leave my telephone number so that they can let me know when the flowers are well under way. Even then, they will never let me have sufficient to gladden my heart! But having laid my hands on some, I treat them with the greatest possible care as they are infinitely fragile and their sparkle fades quickly. When buying squash blossoms, reject any which have started to wilt – they need to look perky and vibrant - and remove the pistils and stamens before cooking as they have a very acrid taste.
Courgette blossom crêpes – Crepas de flor de calabaza
Makes 4 crêpes, serving 4 as a first course, 2 as a main course
For the crêpes:
25 g/1 oz plain flour
2.5 ml/1/2 tsp salt
2 eggs
75 ml/5 tbsp milk
25 g/1 oz unsalted butter, melted
Butter for frying
For the vegetables:
30 ml/2 tbsp olive oil
150 g/5 oz onions, peeled and finely chopped
1 jalapeño or other mild chilli, deseeded and finely chopped
350 g/12 oz tomatoes, coarsely chopped
100 g/4 oz squash blossoms
Sea salt and freshly ground black pepper
120 ml/4 fl oz/1/2 cup double/heavy cream
250 g/9 oz mozzarella cheese, cut into 8 slices
75 g/3 oz strong Cheddar cheese, coarsely grated
Freshly ground black pepper
Start off with the crêpe batter, as it needs to rest for at least an hour. Sift the flour and salt into a bowl and whisk in the eggs, milk and melted butter. Transfer it to a jug and set aside for at least 60 minutes, longer if convenient.
Heat the oil in a medium frying pan, add the onions and chilli, and cook gently, stirring often, until the onions are translucent and just starting to turn golden. Stir in the tomatoes and some seasoning and continue to cook, still stirring, until you have a thick, fairly dry stew.
While the vegetables are cooking, prepare the squash blossoms by removing the stamens and pistils and tearing the petals into strips. Stir them into the tomatoes and cook for a further 5 minutes, just until they have wilted right down into the sauce. Check the seasoning.
When the batter is rested, stir it well and add a bit more milk if it is too thick - it should have a pouring consistency. Heat a crêpe pan over medium heat and add a small knob of butter. Let it melt and then wipe it around the pan with a piece of kitchen paper. Pour in just enough batter to cover the bottom of the pan in a thin layer, swirling it around to distribute it evenly. Cook for about 1 minute, until golden and lightly set, then flip over with a palette knife and cook the other side for a further minute. Remove to a plate.
Wipe the pan again with the buttery kitchen paper and repeat the process, stacking the crêpes on the plate, until you have four of them. There is in fact enough batter to make five or six, but I always find that I have at least one failure!
Lay the crêpes out on the work surface, golden side down, and divide the vegetable mixture between them, spreading it evenly over one half. Fold the other half up and over the filling to make a half moon shape. With a wide spatula, transfer the crêpes to four individual gratin dishes, or arrange them in a row in one larger oven-proof dish. Pour the cream over them and arrange two slices of mozzarella over each crêpe. Grind some black pepper over the cheese and sprinkle with the Cheddar.
The crêpes can be prepared up to this point several hours in advance.
Preheat the oven to 200oC/400oF/gas 6/fan oven 180oC and bake the crêpes for 10 to 15 minutes, until the cream is bubbling around the edges and the cheese is starting to brown.
Serve immediately.
Buén provecho!
| | |
| --- | --- |
| Chilli and Chocolate Stars of the Mexican Cocina by Isabel Hood is available from Amazon.co.uk | Just The Two of Us Entertaining Each Other by Isabel Hood is available from Amazon.com and Amazon.co.uk |
You Should Also Read:
Autumn Gold and Squash Blossoms
Squash blossoms
The Pumpkins, a Very American Family


Related Articles
Editor's Picks Articles
Top Ten Articles
Previous Features
Site Map





Content copyright © 2023 by Isabel Hood. All rights reserved.
This content was written by Isabel Hood. If you wish to use this content in any manner, you need written permission. Contact Mickey Marquez for details.