Stress-Proof Your Life—Book Review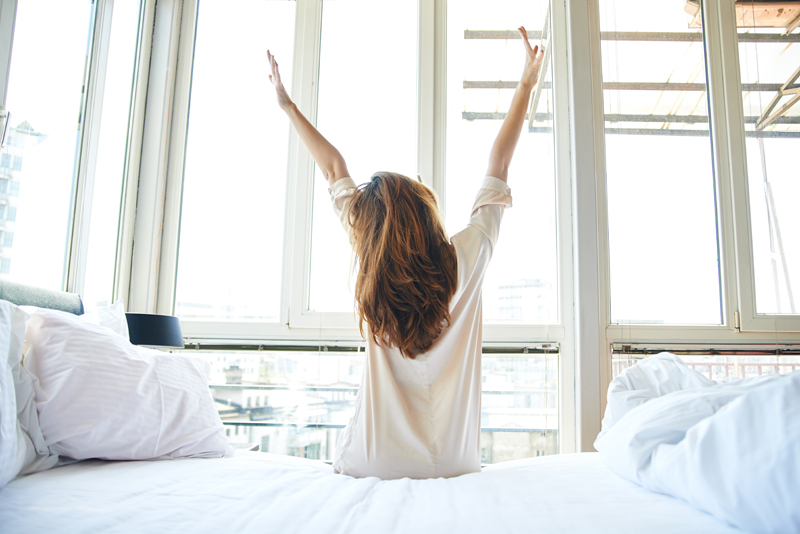 "Everything I own fits pretty neatly into the average living room—and that includes my car" writes Elisabeth Wilson in Stress-Proof Your Life: Smart Ways to Relax and Re-Energize. I have to admit that I was pleasantly surprised when I read this. I've ingested a ton of self-help books and many of the authors boast about what they have—wealth, homes, cars. Wilson on the other hand was proud of what she didn't have—and didn't want—clutter, which she says is a major source of stress.

The basic premise of Stress Proof Your Life is that to cope with stress you must adequately manage yourself while finding small pockets of time for de-stressing. Wilson says that stress isn't necessarily a bad thing. In fact if managed well stress can make your life exciting and enjoyable.

A few years ago when I was contemplating working full-time again, I had a few questions one of which was after a long day at the office, how could I come home and quickly switch gears and enter relaxation mode? The conundrum was that coming home with two small children meant more work—dinner, homework help, connecting with the children about their day at school, preparing for the next day etc.

Wilson's book is basically a manual on how to find ways to recharge your batteries even in the midst of a hairsplitting schedule. The solution is to incorporate relaxation into your life throughout the day. Be like a "pleasure seeking missile," she urges readers and says small treats and brief hiatuses will make a huge difference to your state of mind. Remember it's the little things. Less is actually more.

"After completing any challenge or stressful act, always, always, always switch off," she advises. Also she says that after achieving a goal small or large make sure you take the time to acknowledge and luxuriate in the "happy hormones" achievement creates before you dive headlong into the next thing. "Resolving a problem gives us a hormonal buzz and we feel terrific," says Wilson.

Wilson's ideas are so simple anyone can apply at least one to their life.
And that's my personal philosophy, you only need to work with one good idea at a time, just to get started and then you add more. Stress-Proof Your Life has 52 to choose from. Dozens of ideas that teach you how to turn the stress off and simply relax.





You Should Also Read:
Get a Hobby--Book Review


Related Articles
Editor's Picks Articles
Top Ten Articles
Previous Features
Site Map





Content copyright © 2023 by Leah Mullen. All rights reserved.
This content was written by Leah Mullen. If you wish to use this content in any manner, you need written permission. Contact Leah Mullen for details.