Less Stress for the Working Mom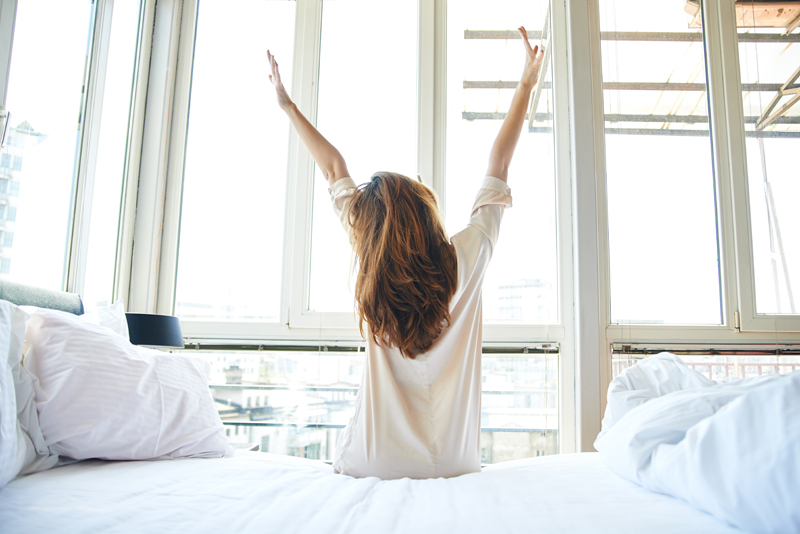 Life Coach Yvonne Bynoe understands clearly the challenges facing women who have chosen to have both career and children. According to Yvonne, who is the author of Who's Your Mama? The Unsung Voices of Women and Mothers,while two income families have been around for decades society still sees the woman's place as in the home. Therefore support structures for working moms such as on-site daycare, tele-commuting and flex time just aren't that prevalent.

"We have not done a particularly good job of supporting mothers who continue to work," she says. To help fill this gap, Yvonne created the Working Moms Balancing System,™ an 8 part program designed to eliminate stress for the mom who is trying to juggle family and work responsibilities.

Last week Yvonne shared with us how she, as a working mom herself, came up with the system. This week we're continuing the conversation.

BELLA: Are the 8 principles like steps? How do women apply them to their lives?

YVONNE: The principles are indeed steps that I take women through so that they become more aware of what they want to achieve in their lives and where they need some help in meeting those aims. When I coach women we go through the 8 principles of Working Moms Balancing System™ and design an individualized plan that meets her idea of her best life. For a working mother to see results she has to implement the principles regularly. That's actually Principle #8: Be Persistent in Living Your Life Design. Don't just put the coaching on the shelf.

BELLA: You talk about Generation-X women. Who are they and how is balancing motherhood and career different for this group than any other generation who has raised children?

YVONNE: Gen-X women were born between 1964 and 1984 and were the first generation to grow up in the aftermath of social and political revolutions of the 1960s and 1970s that re-defined marriage, sexuality and motherhood. So although motherhood within marriage is still the preferred model, in cities and towns across the United States Gen-X women are creating identities and family structures (including living with a partner, remaining single and/or childless) that represent their personal beliefs, intimate relationships and economic realities. Having come of age in the 1980s and 1990s these women also grew up taking the lifestyle and employment opportunities that feminism provided for granted. Their ideas about work and their employment options are based more on their educational backgrounds, abilities, and interests rather than on a narrow category of "women's jobs." Additionally, Gen-X women tend to believe that they can choose to raise healthy, happy children and still be true to themselves. For Gen-X mothers being true to themselves includes the decision to marry or not and/or to work outside the home or not.

BELLA: According to your blog you say that successful people form the habit of doing things that failures don't like to do. What if we're doing all that we've been told we need to do affirmations, managing time, taking action etc--but still are not reaching our goals?

YVONNE: Fundamentally, if a person is doing all of the "right things" and nothing is happening, it's time to for that person to step back and get honest about the goals. Is the goal that she is trying to attain something that she really wants in her bones or is it something that she thinks that she's supposed to want? If a person really desires something that is aligned with her values, she'll move heaven and hell to make it happen--whether that means getting a new job, moving to a new city, going back to school, getting up early, ending a relationship etc. However if she's really ambivalent about the goal, then she'll tend to half-step in her actions toward it. In that instance all the affirmations in the world will not make a difference. People do hard, difficult work when the goal really matters to them, when they really want change in their lives. If a person feels that the hard work required is too much that's a sign that they don't truly want the goal--the universe will then oblige by keeping it out of her reach.

***

This concludes the second part of the interview with Life Coach Yvonne Bynoe. Tune in next week when Yvonne shares with us more information about how to succeed despite a bad economy and some of her favorite books. In the meantime you can visit her website www.WorkingMomsMentor.com. She can also be reached via email at Yvonne@WorkingMomsMentor.com or telephone 1-866-773-5145.


You Should Also Read:
Life Coach Yvonne Bynoe


Related Articles
Editor's Picks Articles
Top Ten Articles
Previous Features
Site Map





Content copyright © 2022 by Leah Mullen. All rights reserved.
This content was written by Leah Mullen. If you wish to use this content in any manner, you need written permission. Contact Leah Mullen for details.