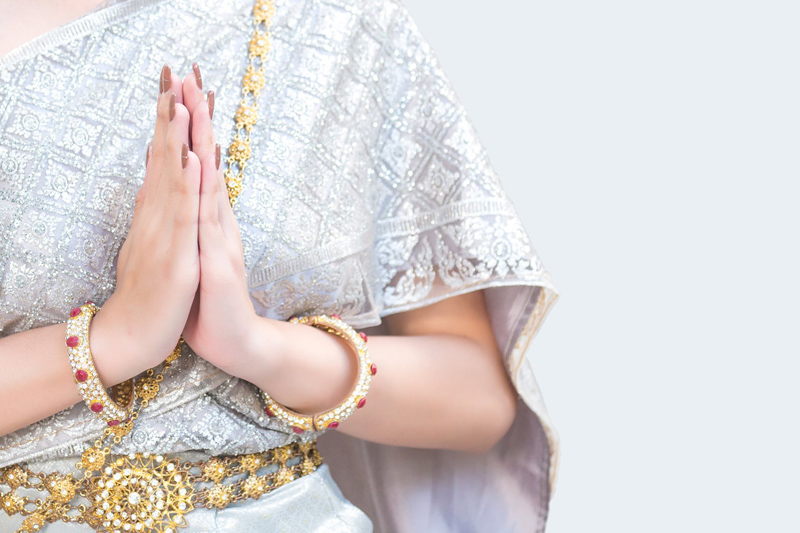 Kaeng Leuang (Spicy Yellow Fish Curry)

This curry is quite spicy and wonderful. You can mellow it out if you choose by using fewer chiles. This is a curry that is best made with fresh fish. I love using fresh catfish. If you don't have access to catfish, you can use any firm white fish, even freshly caught mackerel.

1 pound fish fillets (catfish or mackerel)
3-4 tablespoons fish sauce (Nam pla)
1/2 cup shallots
1/3 cup minced garlic
1-4 tablespoons Thai chiles (phrik kee Nu)
1-2 tablespoons kapi (fermented shrimp paste)to taste
5 cups water
2 tablespoon date palm sugar
1/3 cup tamarind juice *
2/3 cup long beans
2/3 cup trimmed tender bamboo shoots (fresh is best)

Have your fish monger clean and fillet the fish for you. Bone-free eating is far easier for Westeners!

It is important to briefly fry the kapi or place on foil in toaster oven to develop it's flavor. Open th window first as the fragrance can be effusive to say the least. However, once it has released this fragrance it becomes much milder and a wonderful ingredient for Thai cuisine.

Pour a cup of water, the fish sauce, shallots, garlic, thinly sliced phrik kee Nu and fermented shrimp paste in a food processor or blender. Process these ingredients to a coarse paste. Add to the remaining 4 cups of water in a saucepan and bring to a boil.

Add the fish, date palm sugar, tamarind juice, sliced long beans and sliced bamboo shoots. Bring to a boil, reduce the heat until it is just simmering and the fish is cooked (about 4-6 minutes).

* Tamarind can be purchases as a concentrate which makes it far easier to make your tamarind water. I find Thai tamarind to have the best flavour, but those from India and the Philippines will work. The sugar content varies quite a bit.

Serve with Thai Jasmine rice or over rice noodles. Another favourite of Isan would include sticky or glutinous rice. Glutinous rice is a staple of Isan cuisine. You form a small ball of the sticky rice in your fingers of your right hand and then dip into such as this Yellow Fish Curry. A sticky rice meal is very filling and you are wishing for a nap after eating this for a couple of hours.

This recipe is based on one I learned from Colonel Ian F. Khuntilanont-Philpott and his wife Muoi in Korat (Nakorn Ratchashima) in the mid 1990's on one of our numerous Thailand holidays. Korat is considered the gateway to Northeast Thailand province of Isan. The cuisine of Isan is quite special and unlike other regions of Thailand. Many of the tastes of this Isan cuisine are shared by Laos.



Related Articles
Editor's Picks Articles
Top Ten Articles
Previous Features
Site Map





Content copyright © 2023 by Mary-Anne Durkee. All rights reserved.
This content was written by Mary-Anne Durkee. If you wish to use this content in any manner, you need written permission. Contact Mary-Anne Durkee for details.