Pork-Crab-Shrimp Thai Sausage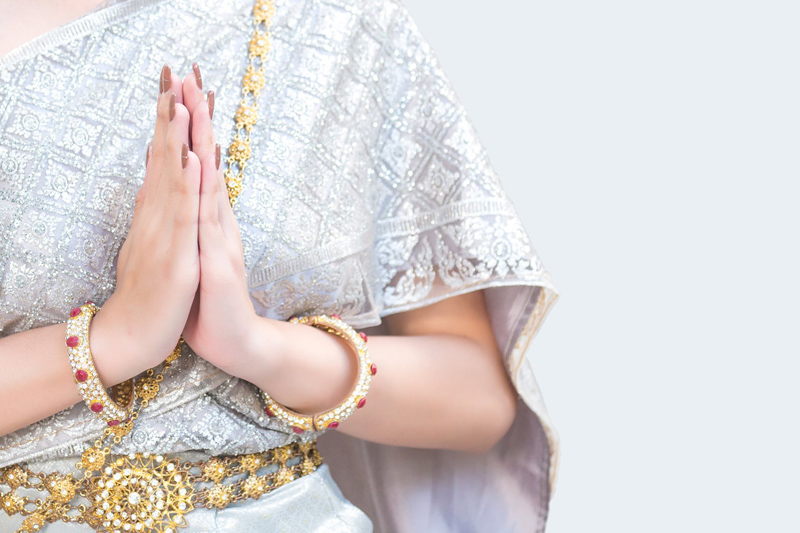 Pork Bean Curd Balls (Hor Jor)

The wrapper on these pork balls in made from bean curd, the filling a combination of pork, shrimp and crab. This is one of my favourite recipes! We first ate these in Hua Hin and the chef taught me to make them.

Hor Jor is a very popular drink snack in Thailand. Great party food for sure. Served with spicy green chile dipping sauce or plum sauce for a mild version.

Ingredients
2 ounces Crab Minced
2 ounces Shrimp Minced
7 ounces Pork with fat Minced
1 Chopped Green Onion
2 tsp Chopped Garlic
2 tsp Cilantro Root, minced and pounded
1 Tsp Black Pepper
1/2 Tsp Salt
3 Tbs Flour
1 Tbs Cassava Starch Flour
1 Tbs White Wine
1 Tbs Light Soy Sauce
2 Eggs, lightly whisked
4-5 Sheets Dry Bean Curd
Cotton string, cut into 4" lengths
Oil for Deep Frying

Method
Place the pork, shrimp and crab in the bowl of a food processor and pulse to chop and blend.

Add the green onion, garlic, cilantro root, black pepper, salt, flour, cassava starch, white wine, eggs and light soy together and blend until thoroughly mixed to a coarse texture.

Soak the bean curd sheets in water for 20 to 35 seconds to soften.

Lay the bean curd sheets out flat. Spoon the pork-shrimp-crab mixture along the short side about 1/2" from the edge.

Gently roll up the bean curd sheet. You want to have this several layers thick to prevent breaking of the bean curd sheet.

Tie pieces of the string at regular lengths (1 1/2") to form balls.

Place in bamboo steamer. Oil slightly to prevent sticking. Steam for 10 minutes. Remove and allow to rest and drain.

Heat the oil to 375 degrees F. Fry the bean curd uncut sausage balls until they are golden brown and crisp.

Cut off the string, and cut through the bean curd at the string markings into balls.

Place on platter on lettuce leaves.

Serve with Green Chile Seafood Sauce or Plum Sauce for a mild version. Additional lettuce leaves and tomato pieces complete the platter.

Green Chile Seafood Sauce

2 garlic cloves, thinly sliced
10 Thai bird chiles or 2 serrano chiles, stemmed and thinly sliced
3 tablespoons sugar (date palm is best)
1/4 cup fresh lime juice
2 tablespoons water
2 tablespoons chopped cilantro


In a mortar, pound the garlic, chiles and 1 tablespoon of the sugar to a coarse paste; gradually add the remaining 2 tablespoons of sugar until pasty. Add the lime juice, the remaining 3 tablespoons of fish sauce and the water.
Stir in the chopped cilantro.






You Should Also Read:
Thai Green Chile Dipping Sauces


Related Articles
Editor's Picks Articles
Top Ten Articles
Previous Features
Site Map





Content copyright © 2023 by Mary-Anne Durkee. All rights reserved.
This content was written by Mary-Anne Durkee. If you wish to use this content in any manner, you need written permission. Contact Mary-Anne Durkee for details.