The Right Information is Key to Success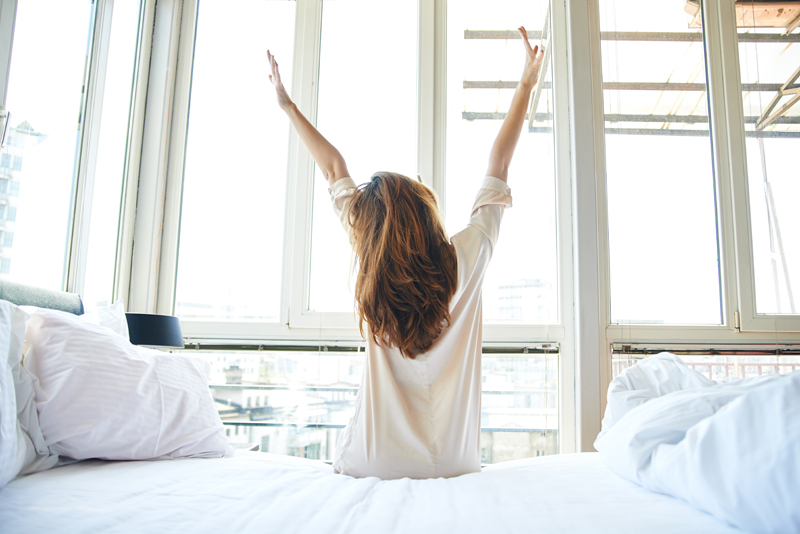 Anyone who has ever had a dream, worked for it yet did not achieve it will wonder why. According to Life Coach Yvonne Bynoe, we fail to reach our goals when we're ambivalent about them and pursue the dream half-heartedly. "In that instance," says Yvonne, "all the affirmations in the world will not make a difference. People do hard, difficult work when the goal really matters to them, when they really want change in their lives."

Yvonne who penned the book Who's Your Mama? The Unsung Voices of Women and Mothers created the Working Moms Balancing System™ to help working mothers identify goals that that aligned with their true values and coaches them toward their dream life.

For the last two weeks Yvonne has shared with us several aspects of her work with mothers who are balancing a family and a career. For the conclusion of this interview we broach the topic that's on everyone's mind. The recession.

BELLA: What about the economy? Do hard times have an impact on success?

YVONNE: Personally I think that a bad economy provides obstacles, but it doesn't have a major impact on individual success. The fact is that people throughout the millennia have made money in every type of economy. Even today, there are people who have incredible incomes and others who are re-evaluating how they live and work so that they can live their best lives. We have to remember that money is really only a tool of exchange. Money is not the sole indicator of whether someone is successful or not. The successful person is living the life that he desires for himself. Some folks need to be multi-millionaires before they consider themselves successful. Other people however see themselves as successful because they can meet their monthly bills, take a vacation every year and send their children to college. Each person needs to decide what success means for himself or herself and then go for it.

BELLA: One of the things I find very interesting about your background is that you're political and you've been described as a public intellectual. How have your political beliefs influenced or informed your life coaching?

YVONNE: I'm trained as an attorney and quite a bit of my prior writing and lecturing dealt with political activism and leadership from the perspective of Generation X. A public intellectual is just someone who has a platform to get her ideas out to the people. The common thread throughout my career has been providing people with information so that they can make better decisions about their lives. To me making public policy issues more accessible so that people understand how a new law or an election will impact them is not much different than what I am doing now. I'm providing working mothers with information so that they can take control of their lives. I don't want to negate the importance of men but women---particularly mothers play a critical role in our communities. By empowering mothers, I believe that we will see societal benefits in the form of stronger families, stronger inter-personal relationships and children who are more secure and capable because they have been nurtured more. Tired, stressed out, sick and demoralized mothers have very little to give to themselves, much less their children, partners or jobs.

BELLA: Is there anything that you help clients overcome that you've struggled with yourself?

YVONNE: I struggled with defining myself as only a mother. I was so consumed with doing everything "right" for my young son that I put my own needs and personal development on the back burner. I had gained weight or more accurately I hadn't lost my pregnancy weight. I had stopped going to the beauty salon, I didn't spend much time with my girlfriends and I hadn't read a book unrelated to childcare in eons. I looked at a photo of myself and was shocked by what I saw—I didn't recognize the woman. I started taking baby steps to regain aspects of my former self—taking better care of my appearance and carving out time to do things that I enjoyed, without my son. After taking a self-imposed hiatus I pursued work that I enjoyed that fit into my life design. Many women feel guilty if they aren't with their children 24 hours a day but that level of dedication is physically and emotionally draining. I learned first hand that I was a better mother when I took some time out for myself. Although I love being Reed's mother, I also enjoy the time that I can be Yvonne. I now counsel working mothers to regularly take some "me-time" to care for themselves. That "me-time" can be anything from a nightly bubbly bath to taking a class to a regular night out with friends or spouse. The key is that it should be something that makes the woman happy and does not involve the children.

BELLA: What's one book everyone should read?

YVONNE: I would strongly recommend the novel The Alchemist by Paulo Coehlo. One of the key quotes of the book is, "To realize one's destiny is a person's only obligation."

BELLA: What are you reading right now?

YVONNE: Catherine The Great by Henri Troyat. It's a wonderful biography about the German-born Russian empress. She started out as a minor aristocrat who as a teenager was married off to a feeble-minded young man; he happened to be the heir to Russian throne. Catherine, through her will, guile and intelligence eventually seized the Russian crown and became an influential politician and patron of the arts.

BELLA: Is there anything else you'd like to share?

YVONNE: At a recent panel discussion at Howard University in Washington, DC, First Lady Michelle Obama said that there is "no right way" to be a working mother and she is absolutely correct. Working mothers have to make decisions based on their values, circumstances, resources and temperaments. My goal is to help working mothers to recognize that being themselves is just fine—they don't have to conform to some Hollywood or Norman Rockwell version of motherhood. Moreover I want to remind working mothers that as their children age they have the right to make new and different decisions for their lives and careers.

BELLA: How can readers contact you?

YVONNE: My web site is www.WorkingMomsMentor.com. I can be reached via email at Yvonne@WorkingMomsMentor.com and my telephone number is 1-866-773-5145.

***

This concludes our interview. Yvonne, thank you so much for sharing!
You Should Also Read:
Life Coach Yvonne Bynoe


Related Articles
Editor's Picks Articles
Top Ten Articles
Previous Features
Site Map





Content copyright © 2022 by Leah Mullen. All rights reserved.
This content was written by Leah Mullen. If you wish to use this content in any manner, you need written permission. Contact Leah Mullen for details.