Don't Know What To Do Next?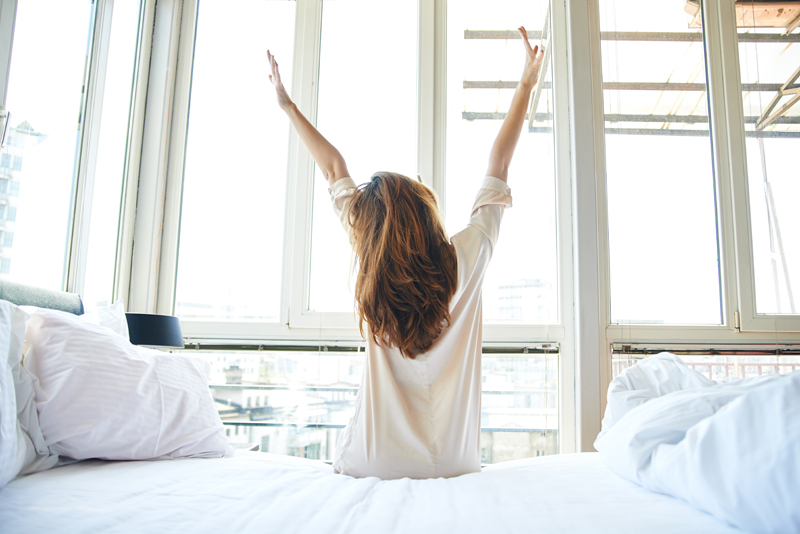 Amy Dubois Barnett recounts in her book Get Yours: The Girlfriend's Guide to Having Everything You Ever Dreamed of And More that after lobbying for the Editor-in-Chief position of Honey magazine on the first day of the job, she had no idea where to start.

"I walked into my boss's office and asked 'casually' if there was anything he wanted me to be working on," writes Barnett. "He stared at me and said, 'Uh, the October issue,' then looked back at his computer."

When Joe Cahn--who is now known at the "Commissioner of Tailgaiting"--went on his first professional tailgate in Minnesota, he told the New York Post "I had no idea what to do."

This is a common thread in many success stories. Successful people usually have a vision of what they want, but they may not initially have a step by step process regarding how to get there. In an interview with Bill Harris for The Masters Of the Secret website, Lisa Nichols, who along with Harris and others are featured in The Secret stated that she knew years and years ago that she wanted to work with teens. She wanted to transform lives. She wanted to teach teens how to fall madly in love with themselves. But she had no master plan. When she first conceived of this initial idea she didn't know exactly how she'd get there. The important thing she says, is that she had no doubts.

Banish negative thoughts

Just because you don't know how you're going to get from A to Z doesn't mean that your idea has no merit.

"I was considered academically challenged in school," says Nichols whose work has impacted the lives of 1000s of teens and adults. "[I] Did not have two pennies to rub together that I could find and I had this big dream and I went forward as if it were so, as if it could happen. I did not know that it could not. I did not tell myself that it could not. I did not quite know how because I knew how to speak to teens, but I did not know how to do business necessarily. And so, I would say that when you are looking at what is the first step, it is what do you want? What do you want? Design what it looks like."

Make a list

Coming up with a design is essentially what Barnett did when faced with not knowing what to do next on the first day of her new job at Honey. "I went back to my office, shut the door, and allowed myself ten minutes of pure and utter panic. Then I got myself together and met with Honey's minimal shell-shocked editorial staff to come up with a table of contents."

This is key. She came up with a table of contents. To make the translation for another kind of business, she made a list. And the rest is history. After Honey's Amy went on to become the Managing Editor of Teen People making history as the first African-American woman in the country to head a mainstream consumer magazine.

Do what you do best

Cahn said to get going on his first day of tailgating, he just did what he did best, he started to grill. Currently he is the world's only professional tailgater. He tailgates at football stadiums, NASCAR tracks, and any other event where they party in the parking lot. This is his twelfth season on the road.

Ask: how can I?

It's really not about being stumped from time to time when you encounter what might seem like an abyss. It's what you do when faced with this "I don't know what to do" dilemma. Do you give up or do you figure something out?

According to Harris, sometimes those who want to take action toward achieving their goals say they don't know what to actually do. "That is one of the reasons why you ask that question, 'How can I?'" explains Harris. "Because when you do that, it generates ideas. It causes you to notice resources around you that you were not seeing before. It causes you to draw on internal resources that you did not really know you had courage, for instance, or persistence or whatever it happens to be."



Related Articles
Editor's Picks Articles
Top Ten Articles
Previous Features
Site Map





Content copyright © 2023 by Leah Mullen. All rights reserved.
This content was written by Leah Mullen. If you wish to use this content in any manner, you need written permission. Contact Leah Mullen for details.