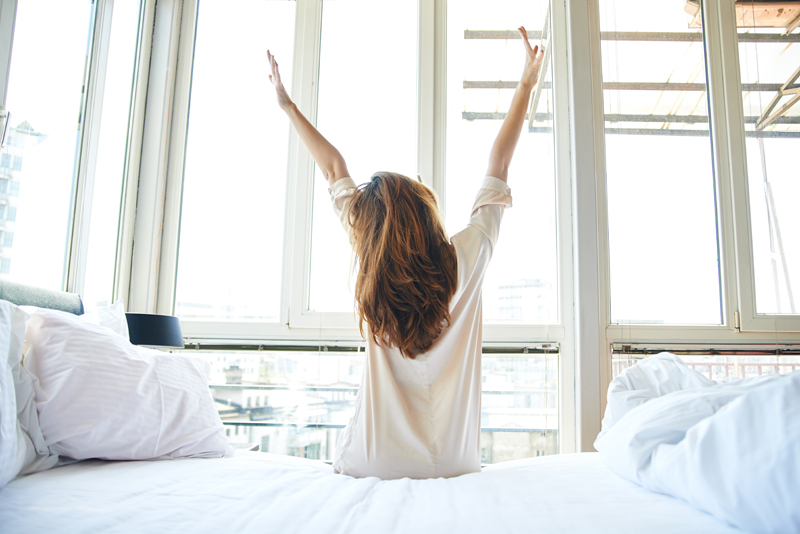 "I want to be a meditator. God knows, I've tried," laments Elizabeth Wilson in her book Stress-Proof your Life. Wilson's words mirror my own thoughts. I have no problems sitting still, the challenge for me is the "stilling" or clearing my mind.

Meditation is an ancient practice that dates back thousands of years. It's now regarded as one of the best ways to overcome stress, not just by new age gurus, but also by medical establishments including the Mayo Clinic. While the benefits of meditating are innumerable, the problem is that a meditative state does not come easily for everyone. In the spirit of Meditation Month, I thought I'd go through some of the self-help books I have around here to discover some easy techniques.

Mindfulness

Wilson suggests mindfulness or being completely in the present. "Make your morning shower a mini-mediation session through the power of mindfulness," suggests Wilson. "Listen to the sound of the water and feel the sensation of the water on your skin. Let the thoughts float down the drain, concentrate only on what your body can feel, see and hear."

Repeat One Word

"To clear your mind try a mini-meditation," advise Pamela Espeland and Elizabeth Verdick in their young adult title See You Later, Procrastinator. The authors suggest readers get comfortable, close their eyes and think of a single word or a single syllable over and over for three to five minutes.

Pink Bubble Technique

Shatki Gawain in Creative Visualization suggests a technique where you lay down, relax and imagine something you'd like to manifest. Next you imagine that it has already happened. Then imagine the fantasy inside of a pink bubble. Pink is associated with the heart according to Gawain. To complete the exercise, picture the bubble encasing your goal floating out into the universe attracting everything it needs for the vision to become a reality.

Games

I finally learned to meditate by playing a Lotus Focus balance game on my Wii Fit. To play the game you sit cross legged on the Wii balance board and watch a candle on the screen. If you lose focus, the game is over. On screen the floor moves and creaking sounds can be heard in the background, all attempts to break your concentration. I'm proud to say that I have reached champion level.

Meditating can be a challenge, but with some effort you can find the right technique for you. The stress reduction benefits are definitely worth it.








Related Articles
Editor's Picks Articles
Top Ten Articles
Previous Features
Site Map





Content copyright © 2023 by Leah Mullen. All rights reserved.
This content was written by Leah Mullen. If you wish to use this content in any manner, you need written permission. Contact Leah Mullen for details.