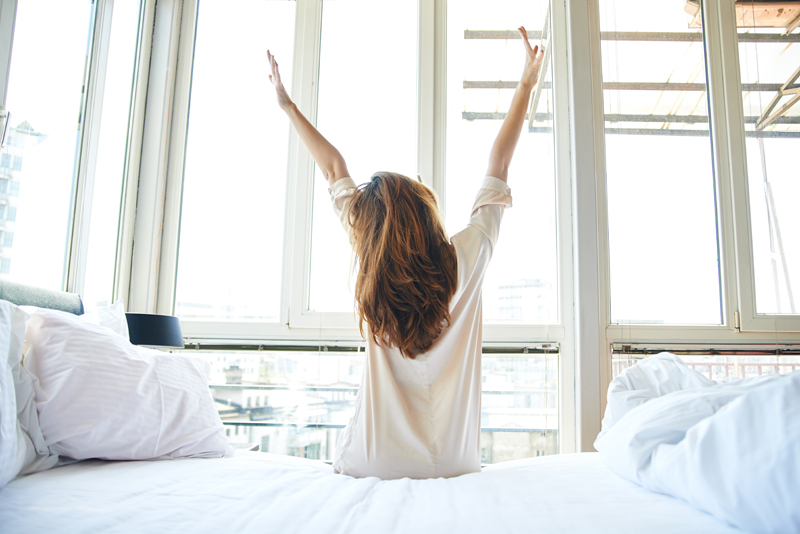 Prior to Ellen Denise Junious becoming a professional speaker, certified life coach and author she went to see Dennis S. Brown at a speaking engagement. While sitting in the audience Junious could actually see herself motivating other people. After the event, she purchased Brown's book Change Your Attitude Change Your Life and kept it on her desk. Every morning she'd look at the book and at the end of the day she'd look at it again.

Junious had a vision. That was one of the keys to her success. Today she has her own coaching practice, a book, Unleash the Power of Personal Advantage and is a sought after speaker. In fact that's how I found out about her work, she was being interviewed on the radio.

Can you envision yourself achieving your goals? Can you imagine what it will feel like to accept an award of excellence in your field? And most importantly when you are living the life you want, what will you be doing. Can you picture this?

Visualization is a proven technique that has been used successfully by top performers for years, however for me visualization is as challenging as meditation. I can invent in fiction, but when it comes to my life, it's hard for me to imagine or "see" what I hope for in the future. I'm more of a goal setter. However according to Sonia M. Miller, author of The Attraction Distraction "when you list goals it's possible to fall into the trap of having no more then a checklist of 'to do' items, which even if achieved, leave you still yearning or longing for some elusive something that will make you happy…A vision on the other hand gets you in touch with who you want and need to be," says Miller.

Attraction Distraction guides readers through a series of activities that are designed to reveal exactly what they want to be. This is important because what we believe we want to be may not be what we truly want deep down inside. For example last week in this column I wrote about how five years ago I thought I wanted to be a full-time novelist. The drawback was that I knew that spending days in the library researching characters, settings and background and then drafting a 300 page narrative was not appealing to me. A few hours a week would be wonderful, but I didn't want to stake my livelihood on this work just yet. Maybe in the future but not now.

My aversion to the activities involved in writing romance novels was an indication that this goal wasn't right for me. Bob Doyle in The Secret says "you certainly shouldn't be saying 'well I could do it this way, but man I would hate that.' You're not on the right track if that's the case…if you're really doing it in line with what the Universe is trying to bring to you, it's going to feel joyous. You're going to feel so alive. Time will just stop. You could do it all day."

So what could I envision myself doing that would make me feel alive? To craft my vision, I decided to depend on what I know makes me feel joyous right now. I know that I love writing self-help and other articles that motivate and inspire. Still I can't "see" this in action. According to Shatki Gawain in Creative Visualization: Use the Power of Your Imagination to Create What You Want in Your Life I don't necessarily have to have a mental picture. Visualization, according to Gawain can be mental imagery, or spoken or written words…"anything that helps you create a clear blue-print to put out in the universe is an aid to creative visualization."

Part of the challenge for me is that my goals involve doing work that requires I sit at the computer for hours, pouring over self help books and cranking out articles and stories, but who wants to visualize that?! I enjoy this activity, but it doesn't provide much motivation to imagine myself actually doing it. What I can visualize is the product of my work, the finished articles. My by-line in the nation's top publications followed by insightful, well written, engaging text.

Also I can envision the lucrative checks I'll be receiving for the work I produce. Now that's even more fun to imagine.






Related Articles
Editor's Picks Articles
Top Ten Articles
Previous Features
Site Map





Content copyright © 2019 by Leah Mullen. All rights reserved.
This content was written by Leah Mullen. If you wish to use this content in any manner, you need written permission. Contact Leah Mullen for details.