Keys to Communicating with Kids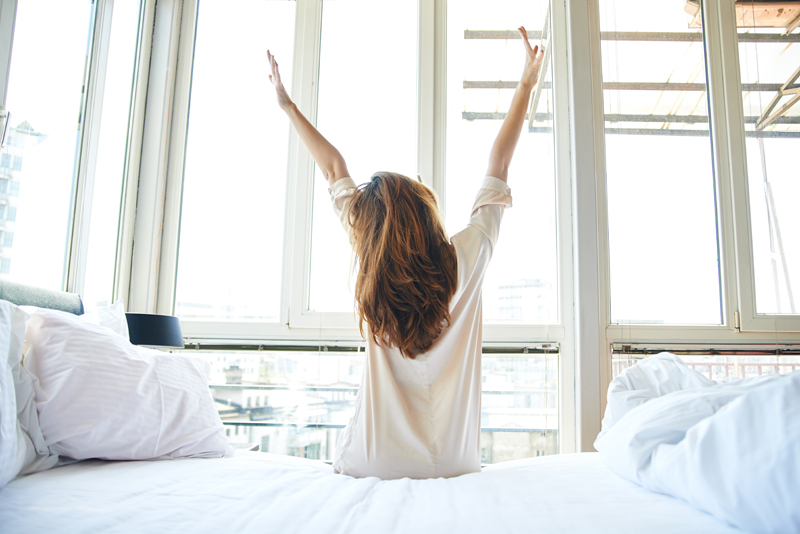 Do you remember your parents' lectures and sermons about how to live? The one about the importance of hard work. The one about doing well in school. And in my house there were frequent warnings about the dangers of the opposite sex. My parents drilled in to me the importance of education, future material success and the postponement of romantic relationships. In other homes children were being taught all sorts of things like spirituality, family togetherness, child care, manners, dressing well etc.

Then there are homes where the children learn about life solely through osmosis. I have friends who tell me their parents provided lots of loving care, yet they didn't offer any overt guidance about life in general. And when it came time to make difficult adult decisions like attending college, they didn't know what to do. My theory is perhaps some parents don't know what to say to their children or how to say it.

June is Effective Communication Month and since the summer break is coming and kids won't be so bogged down with school and other responsibilities, now is a great time to open up a line of communication with your kids. This is the first in a series of articles I'll be writing on the topic.

How to Lecture a Kid

Linda Agler Sonna, Ph.D offers many tips on how to communicate with your child in her book The Homework Solution: Getting Your Kids to Do Their Homework. Her methods are so effective I use the techniques to get kids to do anything they may not want to do. Sonna suggests that parents lecture, but in a particular, structured way. "I recommend parents write out a lecture," she says. "The opening remarks should get the child's attention, demonstrate your concern about the problems, and set a new tone for future communication."

Sonna even provides a sample lecture. My husband and I used the sample, changing the wording so that it pertained to the importance of exercise instead of homework. This really got a good dialogue going with our son who would love to spend all afternoon playing video games.

Learn to listen to What Your Kids are Saying

Kids say the darndest things. We know that. They tell us they don't want to go to school, that they don't like what you cooked for dinner and make other statements that are difficult to listen to without responding negatively out of frustration if not anger.

Learning to listen is an important life skill. In Sonna's book she teaches parents how to listen and effectively respond to these exasperating "I don't like to do my homework" comments without losing your cool or engaging in a power struggle where you're trying to make them like something they honestly don't care for.

Responding to Emotions

One key is to determine if what the child says refers to an action or an emotion. If a child says "I hate to write." He or she is expressing an emotion. They're not saying they aren't going to write the report, it's just that they know they won't enjoy it. According to Sonna the way to deal with an emotional statement is to provide support by responding with empathy or sympathy. To respond with empathy to the "I hate to write" comment, don't launch into a rant about the importance learning to write well. Instead say something like: "It must be really frustrating to have to write a five page paper when you really don't enjoy writing." Here you are acknowledging the child's feelings, while still supporting them as they do the right thing—getting the paper done.

"To respond empathetically, parents can not sound judgmental or critical," writes Sonna. "Instead their tone must be warm and accepting. They must communicate that it is truly all right to have those feelings."

Sonna also provides examples of sympathetic responses like "that's too bad…I'm sorry to hear that…I hope it gets better for you."

I can imagine that some parents will think that an empathetic or sympathetic response is too soft and won't help prepare the child for the harshness of the real world. This is very similar to parents letting an infant "cry it out" in hopes that the baby learns to be independent early on. These parents believe that if they offer empathy or sympathy the child will become dependent on it. However experts including Sonna disagree with this sentiment. In fact experts believe the exact opposite is true. "Children who are consistently nurtured and comforted by parental expressions of sympathy learn to nurture and comfort themselves," writes Sonna.

***

Future installments of this "Communicating with Kids" series will cover such topics as giving kids a sense of hope, being a role model and more about power struggles. So stay tuned!



Related Articles
Editor's Picks Articles
Top Ten Articles
Previous Features
Site Map





Content copyright © 2023 by Leah Mullen. All rights reserved.
This content was written by Leah Mullen. If you wish to use this content in any manner, you need written permission. Contact Leah Mullen for details.