Feeling Good—A Key to Success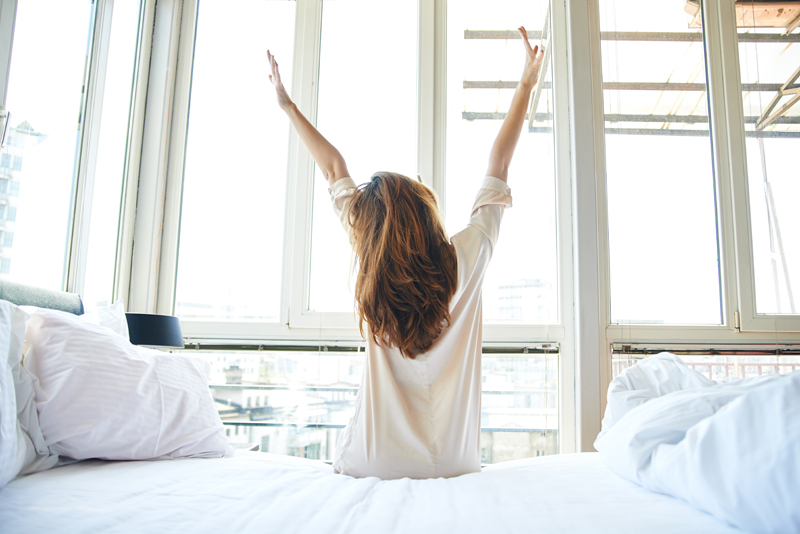 I was in the grocery store the other day happily hunting for sale items when all of a sudden I thought about someone who wronged me about 17 years ago. And although I haven't spoken to this person on a regular basis since we fell out, at the mere thought of her I began to push my cart through the aisles fuming with self-righteous indignation. I imagined myself mercilessly telling her off detailing all of her wrongs against me. In the daydream I was finally getting my revenge!

After indulging in this argument fantasy for about five minutes I forced myself to stop. One of the basic premises of the Law of Attraction (LOA) is that you must feel good to attract good things to you. While my revenge fantasy made me feel powerful and justified in a way, it certainly didn't make me feel "good." Not like the light and joyous feeling that envelops me when I pray, joke around with my family, complete a difficult project or take a brisk endorphins producing walk.

I know what you might bee thinking. That you know successful people who don't "feel" good, maybe who are even downright miserable. And I can't argue the point. Just watching a True Hollywood story lets you know that material success and happiness don't always go hand in hand. Still I've adopted "feeling good" as part of my personal success program. Just because successful miserable people exist doesn't mean I have to be one of them.

When I read self-help concepts like the Law of Attraction before I implement them I ask myself if this doesn't work will I be better off having tried it? And with the "feeling good" component of LOA I have to say yes. Even if feeling good doesn't attract one lucrative project I am glad that I'm putting forth more effort to produce more fulfillment, bliss and enjoyment in my life.

In the 1990s it was about how hard you worked, how many hours of overtime you put in, how much stuff you were able to survive that paved the way to success. Feeling good wasn't talked about as a success principle. When I was growing up in the 1970s and '80s no one talked about happiness, joy and other intangibles as life goals. Through osmosis, I picked up that material success was the prize. No one seemed to care how you really felt as long as you were cordial to colleagues and loaded up on accomplishments. That single minded work hard and long mindset scared me into performing, but the inherent stress caused me to burn out quickly over and over again.

Feeling good actually motivates me to spend time on other things like exercise, spirituality and hanging out with my family. Knowing these things are integral to my overall success motives me more than fear and worry ever did. Ultimately it is the balanced life that will allow me to stay the course to keep working toward my goals. Feeling good is the fuel I needed to persevere.

I still work hard and put lots of hours into my work, but now I actually enjoy the process—and the pleasures that await me when the work is done. I reward myself with little treats throughout the day as I complete various tasks. A short brisk walk, a few minutes with my journal, a brief chat with friends, a peek at the library's online catalogue, or just a minute of looking at the completed project and letting a feeling of satisfaction wash over me.

Also I don't think it can be denied that feeling good is a reward in and of itself. If feeling good does attract good things, that's an added and very welcome bonus.



Related Articles
Editor's Picks Articles
Top Ten Articles
Previous Features
Site Map





Content copyright © 2023 by Leah Mullen. All rights reserved.
This content was written by Leah Mullen. If you wish to use this content in any manner, you need written permission. Contact Leah Mullen for details.