Access to Communication and Education Technology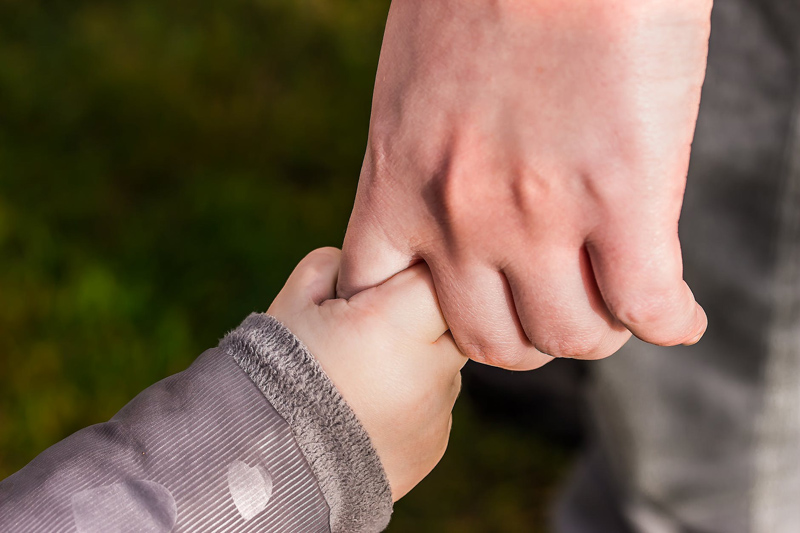 Children and teens with disabilities should have access to technology that can provide alternative communication platforms and educational support and inspiration. A quarter century of research has shown the benefits and accommodations tech hardware and software offers people with disabilities.
The intuitive interface available in modern tech devices are successful because they are very helpful for parents as well as children. They are also great resources for creating 'low tech' tools for communication that our sons and daughters find useful and effective when devices are turned off or need recharging, and for storage in emergency kits at home and school.
My son was in kindergarten when we purchased his first computer, after reading the research from UCLA about computer assisted learning in children with Down syndrome, and seeing how he worked with computer programs in his preschool classroom.
After class, his teacher invited me to watch my son play a card matching game on the classroom computer. Since we played 'concentration' at home with playing cards, I was surprised that he did not get one match in his first half dozen tries. There was no 'wrong answer' indicator, so I stood in silence watching him choose card after card. Just as I was about to reach over and 'help' him, he started chortling and said "Got you, computer!"
Even though the computer did not give any indication of running out of patience, my son had learned how long I would let him choose the wrong card before stepping in to help. He had never said "Got you, mom!" but I realized he had been playing that game with me for quite a long time.
One of the articles about the earliest UCLA research explained that children with DS enjoyed working with computers because, unlike parents and other adults working with them, computers never ran out of patience, or gave non verbal cues that the child was either wrong or not living up to minimum expectations.
After that experience, I started verbally acknowledging what my son had already picked up from other cues, and that's when he started saying 'Got you, mom!' to me. He also used the same phrases I used during games to let me know when he was bored or running out of patience with me; a friendly "Oh, my!" in place of spacing out or melting down. I had no idea how much it would mean to him or the rest of our family.
During kindergarten the mom of my son's best friend and I surveyed the software and computers at their school and wrote up the list and description, as well as how to use them. That led me to start writing children's software reviews for our local parenting newspaper. I was given permission to pass along review copies of the software to the school, families in the local parent group etc. Although it was thrilling to receive the first copies of 'special ed' software, they were on loan, as they were much more expensive and had to be returned within a few weeks.
It was shocking that some had 'reward' sounds that were harsher than the 'wrong answer' sounds of the mainstream software. And very little of the mainstream children's software had 'wrong answer' sounds at all - it was all about 'try again' and celebration. For all the years following I have found the same issues reflected in many areas where separate is not equal.
At that time there was very little dialog between the cutting edge market software developers and some of those who had created software for special education, with notable exceptions, of course.
I restricted my son's use of commercial software to half an hour, but would allow him to use the special ed software as long as he wanted. Those were the only times he climbed down off the computer chair voluntarily - always under five minutes. If he had not used the mainstream software at preschool, he may have found the special ed software interesting - but there were only two or three that held his interest among the short loan items.
I did find shortcomings in the mainstream software, too, mainly safety issues. One showed a toddler going into the bathroom alone, running a bath and climbing in; another showed the same character walking around the edge of a pond at a farm. I still get chills over those scenes; a friend of mine was an E.R. nurse and had seen too much heartbreak over children left unattended around water.
I ran Apple software on our computer and the other kindergarten mom had a PC, so I would take those products to her house while our sons were in class. We got stuck on one program with copious confusing instructions and were about to move on to the next when her two year old toddled over to our corner of the room, hit "Enter" and started up an amazing display.
Since both of us moms felt it was inappropriate for very young children to spend much time in front of a computer screen, we sat him back down with his toys before exploring the game further. When we got back to the computer we paused for a moment, looked at one another, and then burst out laughing.
Browse at your public library, local bookstore and online retailers for books like
The Practical (and Fun) Guide to Assistive Technology in Public Schools: Building or Improving Your Districts AT Team,
Teaching by Design: Using Your Computer to Create Materials for Students With Learning Differences
,
Assistive Technology for Young Children: Creating Inclusive Learning Environments
and other books by authors like Paula Kluth, and Terri Mauro.
Uncommon Sense: The Gatekeepers
https://niederfamily.blogspot.com/2013/06/children-with-complex-communication.html
Assistive technology tools, resources, apps
Assistive technology tools, resources, apps
Lauren S. Enders, MA, CCC-SLP
SLP/Augmentative Communication Consultant/Assistive Technology Consultant
https://pinterest.com/lasenders/
iPad Apps for Children with Special Needs by Eliana Tardio
https://www.mamiverse.com/ipad-apps-children-special-needs-19806/
Aplicaciones gratutias de ipad para niños con discapacidad
Free ipad apps for children with Down syndrome
https://elianatardio.com/2011/04/24/ipad-y-sindrome-de-down/
Laura Meyers Creates Software That Talks Friendly to Help Disabled Kids Find Their Voices
Some Common misconceptions about AAC
https://goo.gl/VRIQ0
Augmentative and alternative communication
https://www.avazapp.com/2012/11/14/some-common-misconceptions-about-aac
"We don't need a speech device -- I know what my child is trying to say."
Why that's not good enough.
https://niederfamily.blogspot.com/2013/07/i-am-not-mind-reader-and-neither-are-you.html
You Should Also Read:
Universal Design - General Education Curriculum
Apps, Electronic Gadgets and Childhood Disability
Nintendo Wii Therapy Rehab for Children and Teens


Related Articles
Editor's Picks Articles
Top Ten Articles
Previous Features
Site Map



Follow @DownSynAdvocacy
Tweet





Content copyright © 2022 by Pamela Wilson. All rights reserved.
This content was written by Pamela Wilson. If you wish to use this content in any manner, you need written permission. Contact Pamela Wilson for details.