Teacher Appreciation and Childhood Disabilities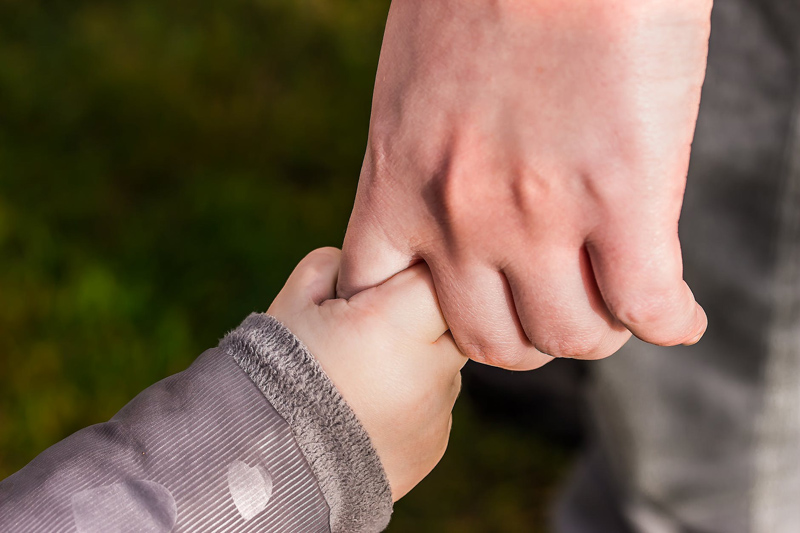 There are many ways of showing appreciation for teachers who have created better learning opportunities, support, and welcoming classrooms for our sons and daughters with special needs. Very few teachers hear a positive word from parents, administrators or co-workers. We especially want to thank those who have inspired our children to exercise greater potential than can be predicted by tests and evaluations. Sometimes we do not realize how individual teachers have made significant differences in our children's lives until our children have moved on to a different grade.
If a child has struggled with lessons, classmates, or incomplete follow through on an IEP, the teacher is often the person stuck in the middle of a dispute between parents and administrators. In some schools, teachers are not expected to be advocates for families, and parents may never know how strong an ally they have had in their child's classroom. Even during a difficult year, the work of our children's teachers should be acknowledged and celebrated. While we have one child's best interests at heart, a teacher is responsible for every student in the classroom and may be regularly communicating or negotiating with administrators, support staff, other parents, and fellow staff members about each of them.
Teachers deserve to be recognized for their training, efforts, and stamina.
It is rare to think of teaching as a job well done because children are never finished learning. Especially for students with special needs, we are always planning future goals and each accomplishment is diminished in importance as we move forward to the next. While it comes more naturally (or we may train ourselves( to celebrate these intermediate goals with our children, most of us may take their teachers' efforts for granted.
Sometimes the challenge in thanking teachers is to find something positive to appreciate about our children's experience with them. Unfamiliarity with a diagnosis, a personality conflict, or lack of classroom support makes some teachers highly unlikely to be appreciated.
As parents, we may have higher expectations for our child's school experience than has been met, and we may more often make known only our concerns about what we see as shortcomings in educational opportunities. I believe it makes a great deal of difference in a teacher's life when others validate their choice of career or show admiration for their efforts.
A simple expression of thanks can uplift and encourage a teacher. A simple picture of your child holding a hand lettered sign saying "Thank you for being my teacher" can give a visual representation of the experience that may be much more positive than would otherwise be remembered. Whether we find a fifty cent card at a dollar store, the fanciest one at Hallmark, or print one up on the computer at home, it might serve to lift the spirit just enough to create a better memory of the day.
A note, picture or even a one sentence email sent in every few weeks might encourage a teacher to think more positively about the whole year. Our children often fall about in the middle of the behavioral diversity of a classroom and most teachers need all the encouragement they find.
Janet, on the down-syn list, wrote about an end-of-year gift for her son's teacher. She took a snapshot of her son's message in Scrabble-type tiles, "Thank you for believing in me." This was placed in the bottom of a bright blue supply tub containing small gifts in individual paper bags tied with ribbon through hole punches, with a note on the outside referring to each item inside: "Thanks for letting me shine" with a candle; "Thanks for encouraging my love of books" with a bookstore giftcard; "Thanks for helping me express myself" with a box of notecards.
I am guessing that teachers prefer practical gifts like these that can be used in the classroom, at home, or consumed on the spot. My children loved bringing in bouquets of cut flowers from our garden - but in fourth grade we discovered a teacher who was so highly allergic she had to keep them on a table in the hallway outside her classroom. Aside from that experience, we found that most teachers appreciate the thought behind gifts that may cost nothing but a small investment in time and effort.
Many of our children have not only a teacher, but therapists, bus drivers, a paraprofessional, or consultants. Gifts can be scaled down to smaller items, thank you notes and/or snapshots. In years to come, notes and pictures may remind those individuals of the time they spent with your child and help keep them connected in a circle of support.
Books about your child's specific diagnosis may be loaned to teachers and others who are working with your child, but it's always better to ask them to read it for their review of its usefulness rather than suggesting they educate themselves on the topic. Teachers may be even more sensitive than parents when given reading assignments about the children in their care ~ and advice is much closer to criticism than to appreciation.
Terri Mauro has created delightful 'Teacher Appreciation' certificates that are easy to print and present to those who have made a positive difference in our children's lives. An artful expression of admiration from a parent or student may mean much more than an expensive gift for teachers who have joined us on this journey of raising and educating our children. Please take a moment now to acknowledge and appreciate the teachers in your child's life.
Browse at local bookstores, public libraries or online retailers to find gift ideas for your favorite teacher, like:
Movie Theater or Restaurant Gift Cards,
and books like
Little Critter: The Best Teacher Ever
.
Terri Mauro Teacher Appreciation Certificates:
Top Ten Signs You are a Great Teacher
You Should Also Read:
IEP Preparation and Teacher Support
Kindergarten Transition
Elementary School Transition


Related Articles
Editor's Picks Articles
Top Ten Articles
Previous Features
Site Map



Follow @DownSynAdvocacy
Tweet





Content copyright © 2022 by Pamela Wilson. All rights reserved.
This content was written by Pamela Wilson. If you wish to use this content in any manner, you need written permission. Contact Pamela Wilson for details.