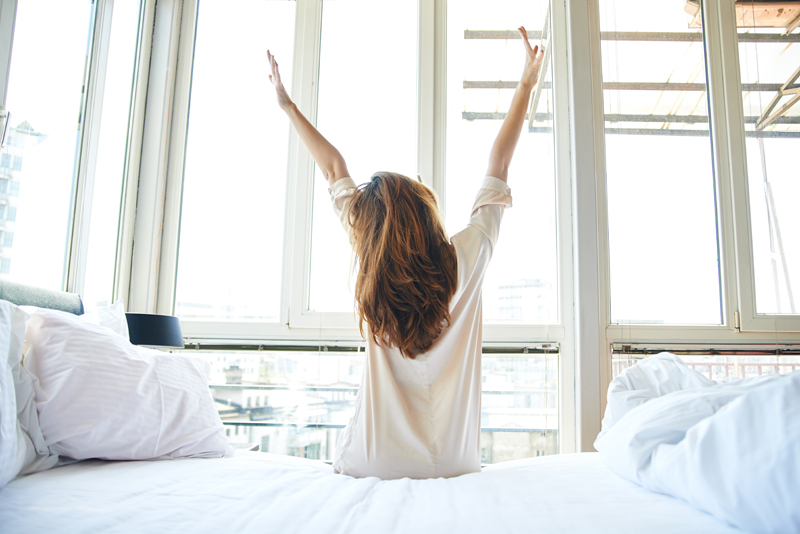 Remember when you were in college and you had a few friends who changed their major every semester? I toughed it out and stayed with the major I started with, but inside I was just like many of my indecisive peers.

What stopped me from trading journalism for something (anything!) else was some of the information that filtered to me through the grapevine. While I never actually sought advice from a counselor, I'd heard that changing a course of study could tack on an additional one or two years of coursework. That thought horrified me. How would that look if I took longer than four years to complete my degree?!

Beyond and above the additional time, I had a more serious problem, I had no idea what else I would study. I remember briefly considering Education, English, Pre-Law, Business Administration and in a moment of sheer desperation I gave some thought to Nursing and the Marine Corps. All of this consideration was based on what I'd heard about these majors through friends. I did not do any real research. I just worried and fretted about not wanting to be a journalist.

Making tough choices has been the bane of my existence since I was 19 years old. Outside of doubting my looks and my desirability to the opposite sex prior to my sophomore year in college, I knew who I was (a great student) and what was on the horizon—tests, grades and classes.

When I took my first journalism class and struggled with the inverted pyramid style of writing, panic set in. Had I made a wrong choice, I wondered? Then as I received more "Bs," "Cs" and even a "D" in my journalism courses, my wondering turned to obsession. Still I did not begin an investigation to figure out what I should do if indeed journalism was not for me. I just kept going until I earned enough credits to graduate.

Soon after I earned the journalism degree—that I did not want—I faced a brand new hellish dilemma: where would I live? I had three choices Pennsylvania, New York and Illinois. Again like with the journalism thing, I experienced a lot of pain, anguish and misgivings while deciding. Even after I relocated to New York, I doubted myself for years. I did not want to go to New York but came here because this is where my boyfriend (who is now my husband) lived. So this is how I started out my adult life—with a degree I didn't value and a huge city that terrified me.

My twenties were tough because I didn't realize something fundamental. The choices that I made, to stay with journalism and go to New York were actually the correct choices for me. Considering my youth, I'd done quite well as I'd unwittingly, unknowingly yet intuitively chose what was in the words of best selling author Mira Kirshenbaum what was "closest to my heart."

If you're in a confusing situation, you may not have the answers to all of your questions, "But you just might know what…is closest to your heart," writes Kirshenbaum. While Kirshenbaum is referring to choosing between two relationships, I can see how knowing what's closest to your heart can help you clarify what to do when you're muddling through anything.

"All my research and clinical experience show something really interesting," continued Kirshenbaum. "…if you get the one thing that's most important to you, if you focus on the one thing that's closest to your heart, then that's the way you will most likely find the happiness that's available to you."

I'd known since I was 8 years old that I wanted to write, so learning the AP Manual of Style certainly couldn't hurt. Secondly I knew that I enjoyed every minute I spent with my boyfriend. The "where" wasn't as important to me as "who" I would be with.

There were other, perhaps more convenient, smarter and less arduous decisions I could have made regarding my education and mate selection instead I let my heart lead the way and 20 years later, I have no regrets, not one.




Related Articles
Editor's Picks Articles
Top Ten Articles
Previous Features
Site Map





Content copyright © 2023 by Leah Mullen. All rights reserved.
This content was written by Leah Mullen. If you wish to use this content in any manner, you need written permission. Contact Leah Mullen for details.