Nintendo Wii Therapy/Rehab for Children and Teens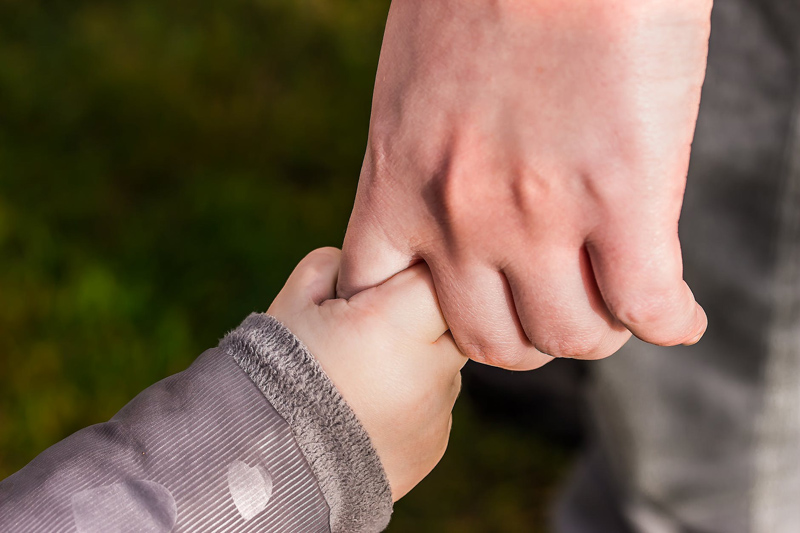 Children and teens who have physical, sensory or intellectual disabilities find the same benefit in playing games with the Nintendo Wii game system as their mainstream peers. The Wii's wireless remote control rather amazingly detects directionality and the speed of acceleration in movements, and the game can provide non-judgmental feedback on physical moves and performance.
The diverse games are enjoyed by young girls and women in most titles and are finding fans in all age ranges. Individuals are able to play at very slow speeds and beginning skill levels for as long as they choose. Sports and fitness titles range from boxing to yoga.
It is not surprising that the Nintendo Wii game system has grown in popularity at childcare centers and adult day health programs for individuals with developmental disabilities and other special needs. It has been successfully used in social programs, as well as in physical therapy and rehab. For more active programs, the wrist strap and safety precautions need to be heeded - and there are reports of sports-related injuries occurring with the Wii.
Several research centers and universities are conducting studies that measure the effectiveness of including Wii computer games in therapy, rehabilitation after injury or surgery, increasing self-confidence, socialization, self-esteem and compliance with therapy goals.
Children and teens with Down syndrome who may have previously resisted efforts to involve them in sports or other physical activities are reported to have enthusiastically embraced Wii sports, dance and music programs - and parents must stand in line for Wii Rock Band time.
UK children who have hemiplegic cerebral palsy are involved in research measuring the effectiveness of specially written Wii games that improve muscle movement and hand-eye co-ordination. Children and teens recovering from strokes also may benefit from using the Wii to encourage movement in affected limbs. Individuals with seizure disorders especially; those with heart or pulmonary conditions and some other conditions are recommended to consult their physicians before playing.
People with disabilities have long enjoyed the benefits of advances in technology designed for the general population that includes them, especially in computers and video games. My son preferred mainstream games and computer programs to most of those designed specifically for children with developmental disabilities that sometimes lagged behind current trends in design. He was willing to try harder to succeed as the technology advanced but it did seem that any development that enhanced his enjoyment despite vision, hearing or communication challenges was accidental.
While it is frustrating that universal design is still rarely considered as a basic tenet of technological advance, many working in the field who have developed software or other technology specifically to accommodate individuals with physical or other challenges have found these features are devoured by the general public. Students at the University of Delaware have created software for the Wii that provides access to people with disabilities who have limited mobility, motor planning or other physical challenges. I have no doubt that their work will result in features that appeal to mainstream customers.
University of Delaware student programmers Rob Rehrig, Josh Marks, and Larry Aiello demonstrated a program they call WiiAssist to the Las Vegas DEFCON hacking convention in 2009. Through computer programming, they turned the
Wii Remote
(WiiMote) into a computer mouse that can be operated using head movements; and using it with the
Wii Fit Balance Board
makes it able to be operated as a mouse by leaning or using foot movements. The software download will eventually be offered to the public so individuals can suggest ideas for improvements.
WiiAssist
University of Delaware Students redesign Wii to help disabled
https://www.udreview.com/mosaic/students-redesign-wii-to-help-disabled-1.349819
Hackers alter Wii controller for disabled users
https://games.venturebeat.com/2009/07/31/wiiassist-hacking-the-wii-controller-for-disabled-applications/
Browse at local department and discount stores or your favorite online retailer for the
Nintendo Wii Video Game System
Using the Wii for Vestibular Rehabilitation
https://www.vestibular.org/images/pdf/Using%20Wii%20for%20Vestibular%20Rehab_VEDApubC7.pdf
Effectiveness of virtual reality using Wii gaming technology
in children with Down syndrome
https://bit.ly/gyJoJz
Nintendo Wii Finds Disabled Appeal - UK Children with Cerebral Palsy
https://news.sky.com/skynews/Home/Health/Nintendo-Wii-Cerebral-Palsy-Disabled-Computer-Games/Article/200807215030466
Using Nintendo Wii in Therapy Univ of Iowa
https://www.healthcare.uiowa.edu/cdd/multiple/pdf/Wiihandout.pdf
Wii video game used in rehab therapy
https://www.patriciaebauer.com/2008/02/12/wii-video-game-used-in-rehab-therapy/
Experts say it helps relieve boredom, encourages movement
Chicago Sun-Times
https://www.suntimes.com/lifestyles/787234,CST-NWS-wiihab11.article
That latest Parkinson's Treatment - Wiihab
https://www.timesonline.co.uk/tol/life_and_style/health/features/article6840314.ece
The benefits of 'WiiHabilitation'
Nintendo Wii helps patients perform physical therapy without the boredom
https://www.allbusiness.com/medicine-health/medical-treatments-procedures/11908692-1.html
Elgin classroom introduces 'Wiihab'
https://www.marionstar.com/article/20090928/NEWS01/909280301
We do not currently own or have a Wii system; I have been interviewing others who own one or have played at senior centers or their own homes
https://www.bellaonline.com/misc/ethics.asp
You Should Also Read:
Amazon Kindle 2 and Childhood Disability
Amazon Kindle Wireless Reading Device
iPhone and iPod Touch Apps and Childhood Disability


Related Articles
Editor's Picks Articles
Top Ten Articles
Previous Features
Site Map



Follow @DownSynAdvocacy
Tweet





Content copyright © 2023 by Pamela Wilson. All rights reserved.
This content was written by Pamela Wilson. If you wish to use this content in any manner, you need written permission. Contact Pamela Wilson for details.