Vegetarian Stir Fried Pineapple Rice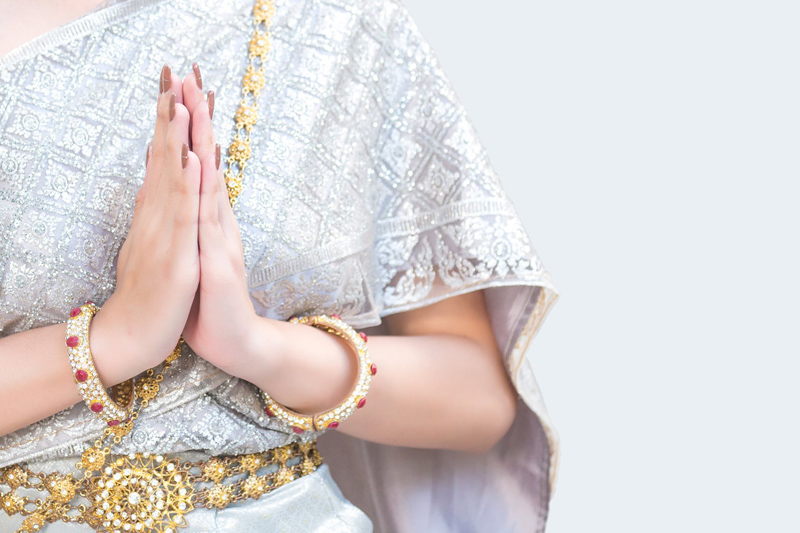 Stir fried rice is served in a half pineapple shell creating a festive tone to any Thai meal. I use the shaped faux shrimp tofu for this recipe. It is perfect for Vegetarian Festival parties! These pinkish tofu forms look just like a shrimp. There are so many wonderful tofus available-like the chicken ones, and the fish shaped pink ones. I think my favourite is the pink edged faux roast pork tofu or maybe the faux roast duck tofu! They all taste so wonderful and are so healthy too,

Stir Fried Pineapple Rice (Khao Pad Sapparot)

Ingredients
serves 2

1 pineapple medium sized ripe pineapple
3 tabs chopped shallots
1/2 tab grated ginger
4-5 red Thai chiles finely julienned.
the green of 2 spring onions, coarsely chopped
1 tab chopped cilantro
2 tabs mock shrimp tofu
1 tab of garlic, coarsely chopped
1-2 tablespoons of vegetarian fish sauce
1 tsp sugar

2 cups chilled steamed Jasmine

Garnish
coriander leaves
Chile flowers

Method

Cut the pineapple in half lengthwise, and scoop out the fruit
using a curved "grapefruit knife".
Cut into bite sized chunks

Place the pineapple in a medium sized mixing bowl, add the shallots, chiles, ginger, scallions and coriander, mix and set aside.
Add a pinch of salt to bring out the juice.

In a wok, heat about a tablespoon of oil, and stir fry the mock shrimp tofu until
crispy, and the oil is aromatic. Remove the mock-shrimp with a slotted spoon
and drain, then set aside.

Add a another tablespoon of oil, and stir fry the garlic until golden
brown, but don't burn or it will be bitter.

Add the rice, and stir thoroughly. Add the vegetarian fish sauce and sugar,
and continue stirring. When the rice is heated through, add the
pineapple mixture and cooked tofu mock shrimp, and stir until thoroughly heated
through.

Pour the mixture into the pineapple shells, garnish and serve.

Note: if you prefer fried rice to be darkish brown in colour, then
replace half the fish sauce with dark sweet soy sauce.

Variation: do not cook the fruit mixture. Instead put the fruit mixture
and the stir fried rice in the fridge (separately) and chill all the
ingredients, then just before serving mix them and put them in the
pineapple shells.

This cold variation makes an excellent counterpoint to hot curries and spicy chile dishes on a hot day.




Related Articles
Editor's Picks Articles
Top Ten Articles
Previous Features
Site Map





Content copyright © 2023 by Mary-Anne Durkee. All rights reserved.
This content was written by Mary-Anne Durkee. If you wish to use this content in any manner, you need written permission. Contact Mary-Anne Durkee for details.