Where Will You be in Ten Years?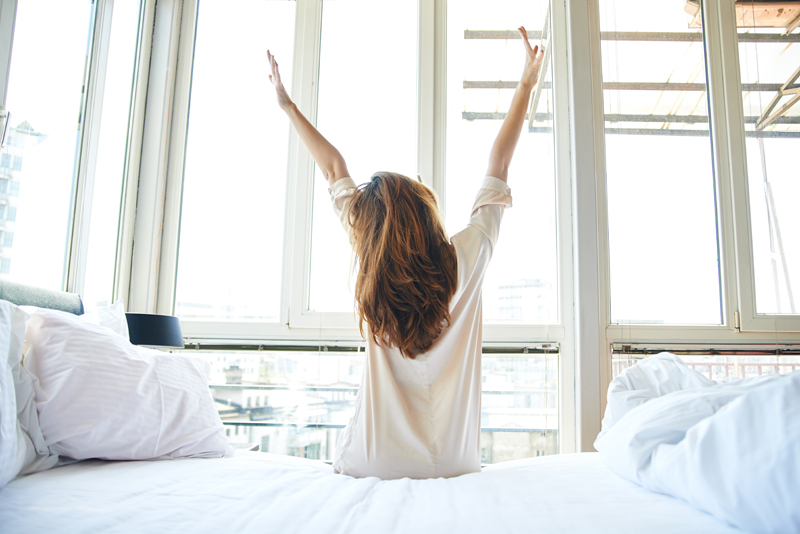 Are you a victim of thinking small? Here are the signs. You're fixated on a few things that are going wrong in your life and ignore all of the good things and opportunities. You believe that you are doomed to either repeat the past or to remain where you are right now. You have no positive vision for what the future might hold for you. You feel that you are in a "dead end" situation. If you make a mistake you're down and out for the count.

Does any of this sound familiar? If so you have a kindred spirit in me. I confess, I've been guilty of all of the above. When I was 23 years old and working my first professional job after college, when I screwed up the thought did not occur to me that I was green and that if kept at it I could master just about anything. Instead I thought a mistake was the end of the world. After one bad day, I was known to sink into a funk that would last for a very long time.

And I'm not alone in this thinking. Recently I had the pleasure of interviewing a successful IT entrepreneur who told me that many professionals are afraid of making mistakes because of the way we're trained in school. As a student, if you make a mistake you're penalized.

Also growing up I constantly heard adults assess children saying we were either "college material" or "not college material." They believed either you had "it" or you didn't. And if you didn't have "it" there was no hope for you—or so they said. So years later when I was making my way in the world, if I didn't do something exceptionally well the first time I tried, I believed I just wasn't cut out for whatever it was I was trying to do. I didn't think that if I acquired the proper tools, I could come from behind and win.

This was all before the life coaching movement. It's a whole new world out there now. Instead of thinking in terms of our limitations, we can instead ask ourselves--with some training, a good mentor, coursework and other tools, can I do this? Ask yourself if you put a plan into action today and persist, where will you be in a year, two years, a decade?

Try to imagine it, think of the new competencies and skills you could put on your resume if you took action. What new positions could you qualify for? Could you learn how to run a business?

Dreaming and visualizing are wonderful life coaching tools, however as Coach Devlyn Steele (creator of the free online coaching program Tools to Life) warns make sure you don't only focus on the changes you'd like to make, remember to appreciate your life right now.

Here's what I did. I created an account on the site Goalforit.com and I listed a bunch of things that I plan to do. I also listed a bunch of stuff I've already done and ticked those things off. So there's a balance. I can feel great about what I've accomplished so far and where I'm headed.


You Should Also Read:
Goalforit.com
Toolstolife.com


Related Articles
Editor's Picks Articles
Top Ten Articles
Previous Features
Site Map





Content copyright © 2019 by Leah Mullen. All rights reserved.
This content was written by Leah Mullen. If you wish to use this content in any manner, you need written permission. Contact Leah Mullen for details.