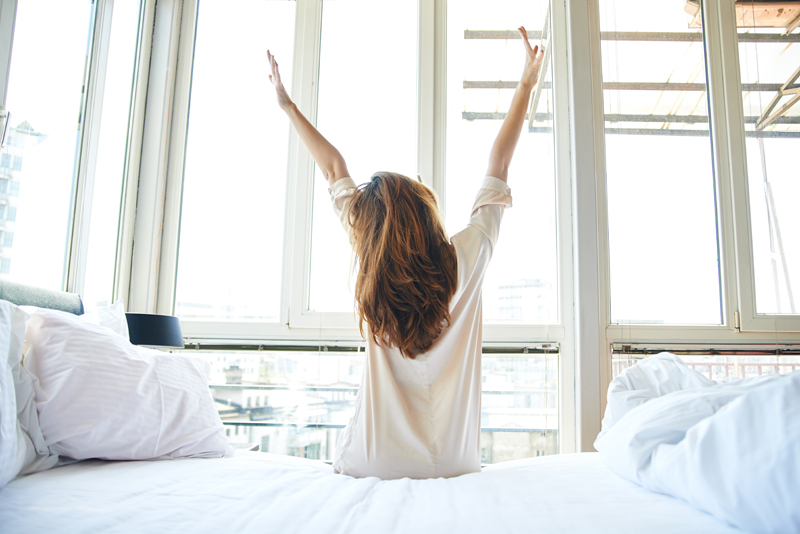 One of my goals for 2009 was to come up with ways to reduce my stress levels. Stress and anxiety have been challenges for me since my early twenties so I'm determined to not enter yet another decade—my forties—with this same albatross around my neck. I'm an ambitious person who wants a lot out of life so high pressured situations come with the territory. I believe that if I'm trained to handle stress I can joyfully achieve just about anything instead of experiencing that all too familiar feeling of being overwhelmed. Which of course leads to burnout.

Keeping in mind the SMART goal rules (goals should be Specific, Measurable, Attractive, Realistic and set to a Timeline) I set a "Stress Management" goal on my goalforit.com account. The steps included reading five books on stress management and to come up with eight techniques to either ward off or bypass stress altogether.

Today for this goal, I listed—"making connections" a technique that I read about in Managing Stress, a small book published by Harvard Business School Press. I borrowed Managing Stress from the library.

Feeling a sense of connection, according to the book, can reduce an individual's sense of vulnerability, which "helps to reverse the basic equation of worry."

This is so true. Before everyone was on the information super highway, I wrote an article for a literary magazine about how important writing groups were to writers who usually work on their craft in isolation. The only problem was that I was a new mother and really couldn't conveniently attend a writing group myself. This was around 2000, a few short years later I discovered yahoo groups. I joined dozens of groups and my writing life changed dramatically.

Here are some ideas for how you can connect with others—and reduce your stress levels.

Connect with your community

While I grew up in suburban Pennsylvania I've been living in Brooklyn, NY for the last 13 years. Admittedly sometimes I still feel a bit of a disconnect, but two things make me feel like a New Yorker through and through. First I vote in the elections and I read the local newspapers to find out what's going on in my town. I also visit the local library frequently and attend local events.

Connect to your profession or field of interest

The world of work is volatile these days to say the least. While it's important to feel sense of connection to your particular job and company, it's highly advisable to connect to your career on an even higher level. Join a professional association and meet others in your field who work outside of your company. As I wrote in a previous article, true job security comes from having a vast network.

Connect with family and old friends

Recently I went home to Pennsylvania and had dinner with a group of friends I've known for more than 20 years. Through all that life has thrown our way—job changes, marriages, relocations, children born etc—we can still sit down and enjoy a meal together. That's comforting to me.

According to Managing Stress when you interact with others you can conduct reality checks on your concerns. You can also share news and resources. The authors write: "Connecting with others is actually a powerful antidote to stress and worry because it eases feelings of isolation and therefore vulnerability."







Related Articles
Editor's Picks Articles
Top Ten Articles
Previous Features
Site Map





Content copyright © 2023 by Leah Mullen. All rights reserved.
This content was written by Leah Mullen. If you wish to use this content in any manner, you need written permission. Contact Leah Mullen for details.