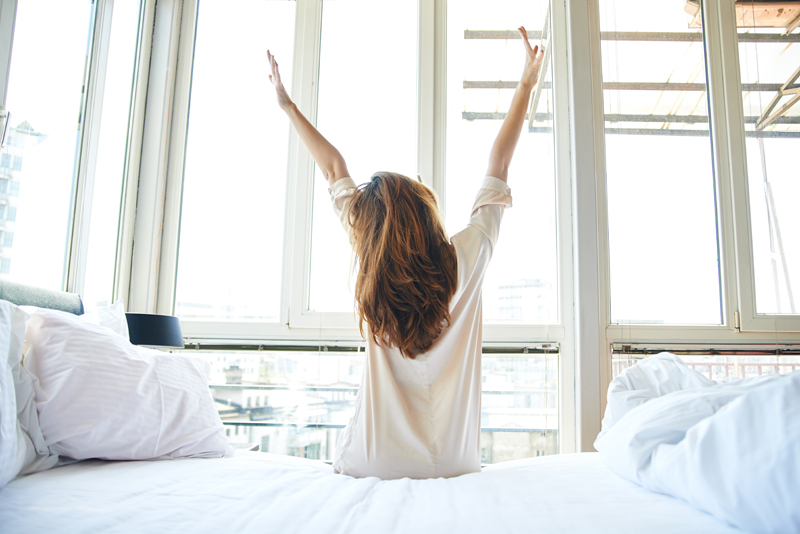 I'm a non-driver who utilizes New York City's public transportation system so as you might imagine at times I'm in need of a mental oasis. When I'm on the train and we're all packed in so tight that reading is next to impossible or uncomfortable, I say prayers in my head. And recently I've start to think of all of the new GRE words that I'm reacquainting myself with like "genuflect" and "insouciant." I go through all the ones I can remember in alphabetical order.

Thinking of words does get my mind off my commute, but here's what I really want to be able to do. I'd love to create a beautiful scene or an image that I can recall whenever I need to. I've written here about how important visualization is in life coaching—and about how I'm not that good at it. I know this probably sounds strange coming from a writer of fiction, but it's true, I'm able to develop characters and plot, but struggle when setting a scene.

A long, long time ago I used to have one reoccurring daydream. I used to imagine that I was a rock star, but that particular vision seems to have dissipated with age. Now I need a new daydream. In the words of songstress Marlena Shaw, I need a brand new kind of thinking in my mind.

Visualization is such a powerful tool because your subconscious mind doesn't distinguish between what you imagine and what is real. As Véronique Vienne wrote in The Art of Imperfection: Simple Ways to make Peace With Yourself "the mind is gullible. Whether we experience something or just imagine it, the same part of the brain lights up. A thought alone can trigger a physical response."

Visualization is used by top performers. One of my favorite writers, Charles Bukowski wrote about this practice. He wrote, "So I'd always run another film up there in the movie of my mind. I'd think of an old castle in Scotland covered with moss—drawbridges, blue water, trees, blue sky, cumulus clouds…"

Oh wouldn't I love to have an image like that with me when the train is moving at a crawl during rush hour. However, Bukowski's image, while I admire it, does nothing for me personally. I need one of my very own. A place for my mind to go at will. An oasis.

Recently I watched a Bollywood musical called Zindaggi Rocks. Now anyone who is a fan of this genre would know that the scenery for these films is never anything less than spectacular. The sweeping panoramas of lush green landscapes. Palatial homes adorned with translucent drapes billowing in the gentle breeze. Moonlight pouring through a window illuminating a rose petal strewn floor. These films are pure, unadulterated eye candy.

As I was watching Zindaggi Rocks, there was a scene where the mother of the heroine was having breakfast outside near a lake. I paused the scene for several moments to take it all in. The low bushes, the sparkling water, the rolling hills off in the distance.

Since I looked at the scene for quite awhile, right now days later I can close my eyes and see it, which means I'm getting better when it comes to visualization. This is one heart warming image I can keep in a mental file to pull out the next time I begin to grow impatient while waiting for a late train.






Related Articles
Editor's Picks Articles
Top Ten Articles
Previous Features
Site Map





Content copyright © 2023 by Leah Mullen. All rights reserved.
This content was written by Leah Mullen. If you wish to use this content in any manner, you need written permission. Contact Leah Mullen for details.