Thai Bitter Melon and Egg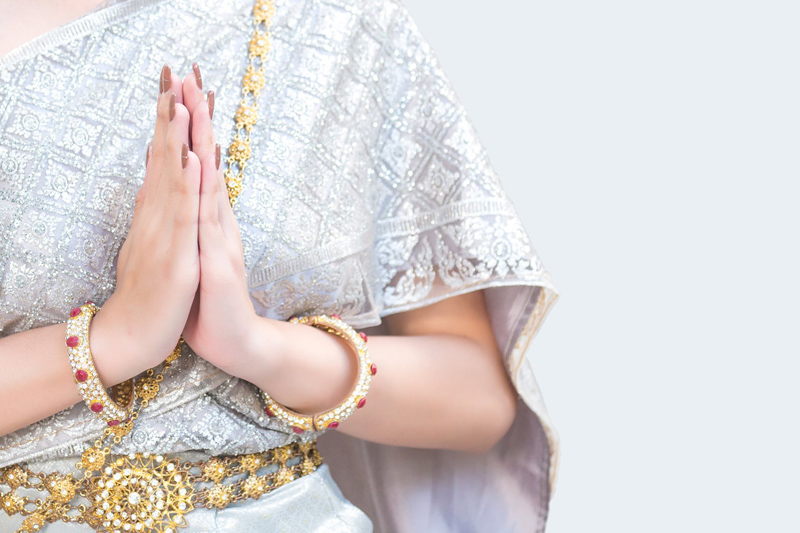 Bitter Melon which is called ma ra in Thai is a very healthy versatile vegetable. Some say it is an acquired taste, but we love it. I also sometimes blanche slices of bitter melon in salted water and this removes much of the bitterness. The riper a bitter melon is IE pale green or yellowish the less bitter it will be. Do not blanche or cook very long as it will become mushy.

It is believed bitter melon helps regulate diabetics need for insulin and recent studies say bitter melon concentrate may help prevent breast cancer. Bitter melon is rich in Vitamin C and flavonoids, which are good for your health.

Bitter melon is wonderful in curries-just add the last few minutes. I also really enjoy bitter melon in soups and sliced raw in salads.

Bitter Melon and Egg (Ma Ra Pad Gai)

Ingredients
1 - 2 bitter melons, approximately 1 pound total
2 eggs
6 ounces minced chicken breast
2 Tbs. peanut oil
1 light soy sauce
generous dash of fish sauce
generous dash of ground white pepper

*optional-minced chile to your taste

Method:

Mince skinless, boneless chicken, sprinkle with white pepper.

Prepare bitter melon by cutting in half length-wise, soup out seeds, slice thinly.

Beat eggs with fish sauce, soy sauce, and white pepper.

Heat wok or skillet until it is smoking a little. Add oil swirl about, add chicken and chiles if using, and let sit untilslightly brown for a richer flavour, toss and only cook until it is no longer pink. Remove the chicken pieces and sit aside.

Add a little more oil, swirl to coat your wok, add the bitter melon slices, soy sauce, fish sauce and stir fry until bitter melon is soft. Pour the beaten eggs over the bitter melon and allow the egg to cook for 30-45 seconds until not runny any longer. Sprinkle the cooked chicken pices over the egg-melon mixture.

Using a large spatula flip the mixture over like a large pancake to cook the other side. Cook just until eggs are set. Do not over cook!

Serves 2-4

Serve with steamed jasmine rice

Variations: I use dried smoked shrimp in place of chicken sometimes. This dish is also great using ground lean pork. You can omit chicken for a veg side dish.

Bitter Melon (ma ra) is very easy to grow in your garden and has many great uses both raw for salads and in stirfries, soups and curries. Sow the seec in early spring. The plants are much like cucumbers and will grow to about 6 or 7 feet long.

Bitter melons come in various sizes and shapes.

https://www.evergreenseeds.com/bitgourbitme.html

My favourite of course is the Bangkok large variety.

https://www.evergreenseeds.com/bimehybagi.html

Most Asian markets offer bitter melons year round.


Related Articles
Editor's Picks Articles
Top Ten Articles
Previous Features
Site Map





Content copyright © 2023 by Mary-Anne Durkee. All rights reserved.
This content was written by Mary-Anne Durkee. If you wish to use this content in any manner, you need written permission. Contact Mary-Anne Durkee for details.