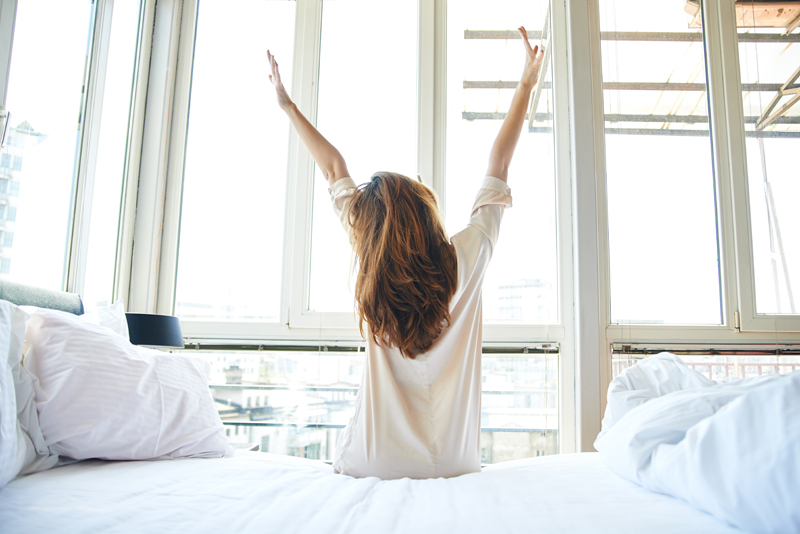 While I definitely enjoyed reading Shed your stuff, change your life: a four-step guide to getting unstuck by Julie Morgenstern, I have yet to read Morgenstern's other book Never check e-mail in the morning. Based on what happened to me the other morning, perhaps I need to.

On that particular morning as is my habit, I opened up my email first thing and encountered something unpleasant. In my inbox was a message saying that a delivery person had attempted to deliver a package to my home the day before, but was unsuccessful. I read the email incredulously since it stated that the delivery attempt was made in the evening when my entire family was at home. No one had rung the doorbell. So I went outside and checked the mailbox again and not even a notification was left.

Without a notification from the delivery person I couldn't go to the post office to pick up the package. So according to the email, I had two options. I could either call or go online for other delivery options. So I call the number, go through the whole labyrinth of options "if calling for X push #2, etc." When I'm finally asked to input the very long tracking code I was then told by an automated voice that no information was available for the package. So I go online but was unsuccessful there as well since the online form requested information from the delivery notification form, which should have been left for me, but was not.

Needless to say I was not a happy camper. To make matters worse, the package wasn't for me, I'm used to delayed gratification. The package was for my 11 year old son who was home since New York City public schools were closed that week. He'd been looking out for this package for days, so I had to break it to him. The package had been delivered but perhaps the delivery person had rung the wrong bell…or forgot to leave a notice…

Then with an exasperated tone, I said something like "I know you're disappointed, but please try not to have a negative attitude because that will make matters even worse."

As soon as the words were out of my mouth, I was aware of my hypocrisy. My son was looking at me with wide-eyed interest wanting to know more about the mystery of the undelivered package. His attitude was fine. I was the one with the bad attitude.

Awareness is magical. Because when you become aware or conscious of something that you're doing that you'd rather not do—like having a bad attitude—you have the power to change it. According to David Cottrell writing in Monday Morning Choices: 12 Powerful Ways to Go from Everyday to Extraordinary having a good attitude is a crucial part of success. "The longer we live and the older we get, the more evidence we have about how our attitude affects every aspect of our lives. If you look closely, you'll find that attitude becomes the linchpin for your opportunities, your circumstances, your success, and your failures."

With all of this in mind I thought--I'm not going to let a little package ruin my entire day. I decided to switch my attitude from annoyed to match my son's inquisitive, upbeat attitude. As a fan of the Hank the Cow Dog series, my son loves figuring things out. This was a mystery that we would solve! We had encountered: The case of the missing package from Amazon.

I got back on the phone feeling calm and pleasant. Since I was in a better state of mind, I remembered a trick I learned from Oprah, instead of listening for all of the options, I chose "0." Sometimes this works and sometimes it doesn't. That day it worked and I was patched right through to a customer service representative. Together the rep and I arranged to have a follow up delivery for the next day. I hung up the phone satisfied. So was my son.

However he was even more elated later that day when he went to check the mail and there it was in the box, the package that was not supposed to arrive for another 24 hours. A very pleasant surprise.







Related Articles
Editor's Picks Articles
Top Ten Articles
Previous Features
Site Map





Content copyright © 2023 by Leah Mullen. All rights reserved.
This content was written by Leah Mullen. If you wish to use this content in any manner, you need written permission. Contact Leah Mullen for details.