Community Emergency Response Team Training - CERT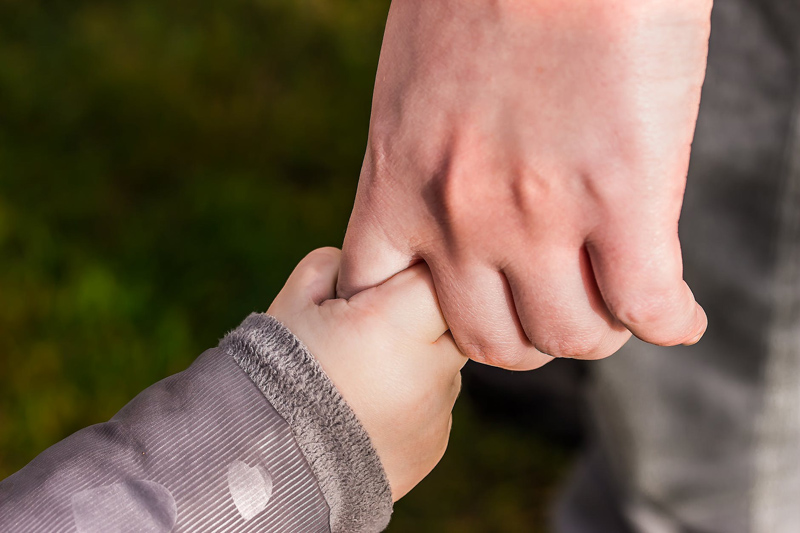 Fire departments and cities throughout the United States offer Community Emergency Response Team (CERT) Training for citizens who would choose to be active in their neighborhoods when standard emergency responders are overwhelmed in the first hours and days after an earthquake, severe weather event, natural disasters or other emergency situations.
Families and caregivers for children and teens with disabilities, chronic health conditions or other special needs who are likely to offer spontaneous help to their neighbors following an earthquake, destructive storm, or other event would benefit from enrolling in a local CERT program for training and preparedness activities. We can not guess how resources will be prioritized or allocated in the hours and days following a local or regional event, or what is expected of volunteers or emergency first responders without participating in CERT classes. Individuals representing the diversity of their communities may be under-represented in CERT trainings.
Even those who have first aid training, certification in CPR and other lifesaving techniques may be unaware of how to set up or manage a basic emergency response team, what materials to keep on hand for 'sheltering in place' or how to prepare an emergency evacuation kit. CERT classes include seven sessions that cover the most important aspects of preparedness and response. Perhaps most importantly, individuals are able to practice skills they have learned under the supervision of emergency response personnel without injured or trapped people being at risk, and increasing the likelihood that they will not make choices that cause them to be among the injured.
The training teaches participants what is most likely to happen immediately following a disastrous event, creating a greater sense of responsibility for being as personally prepared as possible as well as taking steps to prevent or avoid the greatest risks that arise. Current urban legends are discussed such as the 'Triangle of Life' theory that irresponsibly persuades individuals to be next to furniture rather than under a sturdy table during earthquakes, in direct opposition to Red Cross, FEMA and CERT recommendations to "Drop, Cover and Hold On."
Individuals who step in when trained first responders are not available may put themselves and others at greater risk because they are unaware of basic safety, life-saving and triage plans; especially how to set up teams that gather information, take action, and communicate effectively. CERT volunteers are helpful in organizing untrained "spontaneous volunteers" for a safer and more effective effort.
Only 28 states have set up CERT programs since 1993, when FEMA first made the training available nationwide. Whether you are able to commit to the training sessions or not, it is vital that your community has access to a program. CERT volunteers are more likely to take steps to avoid or diminish risks before a natural disaster happens, and to respond to everyday emergencies with more practical and effective responses. Those most vulnerable during and after a natural disaster should have trained individuals in their neighborhood and workplace who can assist, rescue or protect them in local emergency situations where professional help is hours rather than days away.
I had planned to enroll in previous CERT classes offered by our fire department, but was nudged into signing up immediately after reading the blog of a disability advocate who relocated to Chile with her family and wrote about the recent devastating earthquake there.
When the instructors learned that I have an adult son with Down syndrome, I was told that other individuals with developmental disabilities have taken the class and he would be welcome to enroll. There is definitely an increased risk of anxiety for participants that may not be balanced by a better sense of capability or preparedness and I wish I had taken the class with a friend or neighbor for mutual support.
An excellent CERT manual is provided to volunteers and some CERT programs provide basic emergency preparedness materials and other items to graduates, similar to the
C.E.R.T. Action Response Kit
. Apart from a few basic supplies, I believe it is more economical to shop locally to stock your backpack with what you are most likely to need for your particular circumstances.
Browse your local bookstore, public library or online retailer for
Books on Emergency Response and CERT materials
Community Emergency Response Teams - C.E.R.T homepage
https://www.citizencorps.gov/cert/
Emergency Preparedness: Vital Necessity or Expression of Privilege?
https://www.angryblackwomyn.com/1/post/2014/08/emergency-preparedness-vital-necessity-or-expression-of-privilege.html
Establishing a C.E.R.T Program in Your Community
https://www.citizencorps.gov/cert/about.shtm
In Disaster, the Disability Community is Always Forgotten
https://www.themobilityresource.com/in-disaster-the-disability-community-is-always-forgotten/
A.A.P. Emergency Info Form PDF - Children with Special Health Care Needs
https://bit.ly/9sBU5D
Superstorm Sandy Stories: Where Was the Plan?
https://www.newmobility.com/articleView.cfm?id=12273
Unfiltered - The Sandy Edition
Some Notes on Trauma and Disaster
https://unfilteredsandy.tumblr.com/post/53867574898/some-notes-on-trauma-and-disaster
Urban Legends - Emergency Preparedness Hoax
Triangle of Life - Earthquake Rescue
https://www.snopes.com/inboxer/household/triangle.asp
Chile: And She Took Her Journey - blog
The Terror in Terremotos- Santiago, Chile February 27, 2010
8.8 Earthquake in Santiago, Chile
Chileans' Quake Knowledge Saved Thousands of Lives
Coping with After Shocks
Chilean Children Suffer from Quake's Mental Shocks
Embracing the Earthquake: Taking Account of Damage
CNN Shows Unlikely Heroes in Chile's Tsunami and the Meaning of Ability
Many health professionals ignorant about Diabetes care in the hospital, outpatient and inpatient surgery
https://www.youtube.com/watch?v=ed8qpMVw0Oo
Disaster Planning and People with Disabilities
Disabled People and Disaster Planning (DP2)
https://www.citycent.com/dp2/index.html
Manual gives emergency crews autism training
https://zite.to/12DzJJW
https://www.post-gazette.com/stories/news/health/health-briefs-manual-gives-emergency-crews-autism-training-700786/
For home caregivers, there's no waiting out the storm
https://delonline.us/1eAlQxz
International Lactation Consultant Association
Infant and Young Child Feeding in Emergencies
https://jhl.sagepub.com/content/early/2014/06/02/0890334414537118.full
You Should Also Read:
Preparing for Emergencies - Childhood Disability
Winter Storm Preparations - Childhood Disability
Severe Weather Events - Childhood Disability


Related Articles
Editor's Picks Articles
Top Ten Articles
Previous Features
Site Map



Follow @DownSynAdvocacy
Tweet





Content copyright © 2021 by Pamela Wilson. All rights reserved.
This content was written by Pamela Wilson. If you wish to use this content in any manner, you need written permission. Contact Pamela Wilson for details.