Winter Storm Preparations for Families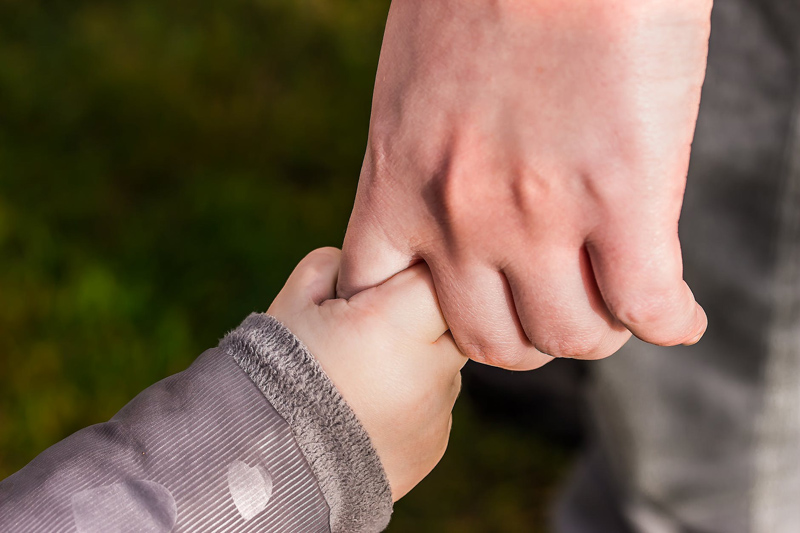 A few years ago December started off with extreme weather that dumped snow in the mountains and lowlands on Saturday, followed by a warming trend called the "Pineapple Express" that also brought high winds and record breaking rain in most counties, saturating the soil and melting the earlier snowfall in the mountains. Combined with a high tide at just the wrong time caused extensive flooding and mudslides. Many neighborhoods and some whole towns went without power due to the storms.
The year before, we had several storms from Thanksgiving on, and unusually severe weather that seemed to just keep coming. Rain, wind, snow, flooding, storm damage and several days of widespread power loss challenged most folks' abilities to keep supplies and emergency plans together.
If nothing else, the recent storms have made it clear that we need to plan for the event itself, recovery time for our children, and basic accommodations for taking care of ourselves and older adults during severe weather events.
Although I had supplies and an adequate plan for getting through several days of power loss - no heat or lights - I underestimated other kinds of difficulties we would experience after that first night; and then the realities of extended recovery times rather than life getting back to normal the same day roads were cleared of floods, ice or snow, and the power was restored. Adults may have stress reactions as well as physical symptoms of exhaustion, respiratory ailments or anxiety. Simply getting enough food, drinks and sleep will help, but we have many responsibilities that have a higher priority and something has to give.
Many families who have worked out emergency plans that include support and supplies for children with special needs, health issues, developmental disabilities or other challenges find that we underestimated our family's requirements, the variety and number of dangerous situations to be encountered, the availability of outside support, and other major inconveniences that limit our ability to respond to the crisis as well as we expected.
One common shortcoming in planning is stocking insufficient drinking water and then rationing what is available to make it last longer. Dehydration causes serious problems the first day we are without water; rationing causes a crisis to happen sooner.
Flashlights and reading materials are a good distraction from both fear and boredom. There are children's books, coloring books and other resources available now to teach children to prepare for bad weather or other events, but some have such a broad focus that they may add to a child's anxieties rather than relieving them.
Providing simple books that explain weather to children without dwelling on 'worst case scenarios' help give them the perspective they need to get through times of anxiety. It does help to be patient listeners when children need to talk, keeping in mind that they may need comforting more than detailed information about the likelihood or certainty of a recurring event.
A great difficulty our community experienced here in the Pacific Northwest were several deaths and over a hundred serious illnesses caused by carbon monoxide poisoning through improper use of generators in garages and other areas near windows or doors, and using charcoal grills indoors for heat or cooking. Listening to dramatic news stories about tragedies and destruction while living in adverse conditions can have a serious negative effect on adults as well as children. However, warnings need to be heard to be of use.
The Red Cross and other websites have great information on disaster preparedness and recovery. It's up to families and individuals to share information and knowledge that we have learned through our experiences so we can help one another prepare for, endure, and recover from these severe winter weather experiences. A sense of humor, calm and restoring any sense of normalcy or safety possible will help everyone in the family get through the worst of times.
Browse through your public library, local bookstore or online retailer for:
Weather Books for Children
and
Worst Case Scenarios Survival Handbooks
People with Disabilities Need Preparedness Plan for Storms and Other Emergencies
https://news.shepherd.org/people-with-disabilities-need-preparedness-plan-for-storms-and-other-emergencies/
Red Cross Resources and Links
Children and Disasters
https://www.redcross.org/services/disaster/0,1082,0_602_,00.html
Disaster Preparedness for People with Disabilities
https://www.redcross.org/services/disaster/0,1082,0_603_,00.html
In Disaster, the Disability Community is Always Forgotten
https://www.themobilityresource.com/in-disaster-the-disability-community-is-always-forgotten/
Fun with Flashlights (or how to survive a massive blackout)!
https://missfancypants.wordpress.com/2011/09/10/fun-with-flashlights-or-how-to-survive-a-massive-blackout/
NFPA Emergency Evacuation Planning Guide for People with Disabilities
https://www.nfpa.org/evacuationguide
The National Fire Protection Association (NFPA) developed this free guide as a resource for creating an all-inclusive evacuation plan that considers everyone's needs for evacuation, including the needs of people with disabilities.
Please share this with local mayors, fire and police chiefs, and school district directors.
Superstorm Sandy Stories: Where Was the Plan?
https://www.newmobility.com/articleView.cfm?id=12273
Unfiltered - The Sandy Edition
Some Notes on Trauma and Disaster
https://unfilteredsandy.tumblr.com/post/53867574898/some-notes-on-trauma-and-disaster
A Call To Action For All: Shovel Snow Wide Enough to Fit a Wheelchair and Save A Life
https://ow.ly/su08C
City officials, wheelchair users: Make sure to shovel sidewalks
https://www.kwwl.com/story/24208041/2013/12/12/city-officials-wheelchair-users-make-sure-to-shovel-sidewalks
For home caregivers, there's no waiting out the storm
https://delonline.us/1eAlQxz
You Should Also Read:
Severe Weather Events and Children with Special Needs
Managing Emergencies at School
Winter Challenges for Children with Special Needs


Related Articles
Editor's Picks Articles
Top Ten Articles
Previous Features
Site Map



Follow @DownSynAdvocacy
Tweet





Content copyright © 2022 by Pamela Wilson. All rights reserved.
This content was written by Pamela Wilson. If you wish to use this content in any manner, you need written permission. Contact Pamela Wilson for details.