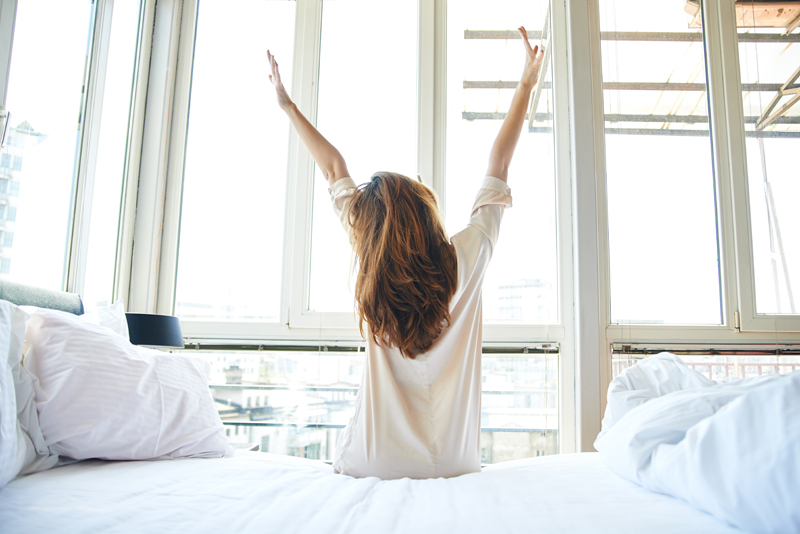 For the first seven or eight years of motherhood I was frequently doing things at the very last minute. I wouldn't think of getting winter boots or spring jackets until the weather started changing. And as everyone knows, if you wait until that season to get seasonal clothes, you're too late. It's just like the saying goes: to be early is to be on time, to be on time is to be late. Since I waited until the fall to get boots, the shelves would be depleted and we'd have to hunt around for days until we found something suitable.

Then late one summer—quite by accident—I got it right. My daughter and I happened to be in a department store when they were just starting a sale on rubber boots. We snapped up a pair and when the cold rains of October came, for once, we were ready. No mad searching through dozens of stores, no drama.

Thinking ahead saves time and energy, further getting an early start on most things is not all that difficult since much of life is cyclical. Monday, Tuesday, Wednesday…January, February, March. When I was in publishing there was a proposal meeting on the same day every week and major sales meetings twice a year. Corporate life revolved around these and other cyclical events. The non-profit I worked for had weekly staff meetings and the Board of Directors met quarterly. When I coded insurance claims, my production was reviewed monthly.

Much of life is repeated over and over again. And this repetition lends itself well to planning ahead of time. As I am writing this it's April. So it's time to start thinking about what will happen in the summer and fall. Every year they show The Wiz in Fulton Park. Then there's the Fishing Derby in Prospect Park. In September we have to think about the myriad Back to School activities, Character Day (Halloween) and my daughter's birthday. I've made a list that I refer to periodically so these events won't sneak up and catch me unprepared the way they used to.

I use this same technique for weekends. If I start to prepare for the weekend on Friday or worse yet, Saturday morning, it's already too late! I've found that I can make the most of those two days off with my family by thinking ahead. I regularly scour the websites of local organizations to see what events are going on, then I write them on the calendar. If we have a Saturday event we try to take care of chores like grocery shopping, laundry and cleaning during the week or very early Saturday morning so that we can spend the rest of the day having a good time.

While thinking ahead when taking care of chores and "to-do" list items saves time and makes life less stressful, thinking ahead for fun events actually extends the fun. Remember how exciting it was to count down to Christmas when you were a kid? Well you can experience that same thrill again by preparing for and counting down to an enjoyable event that you're anticipating. Right now I'm looking forward to the 17th Annual African Film Festival that will be held at various locations through out New York in April and May and the 13th Annual Brooklyn Film Festival in June. I can't wait!



Related Articles
Editor's Picks Articles
Top Ten Articles
Previous Features
Site Map





Content copyright © 2023 by Leah Mullen. All rights reserved.
This content was written by Leah Mullen. If you wish to use this content in any manner, you need written permission. Contact Leah Mullen for details.