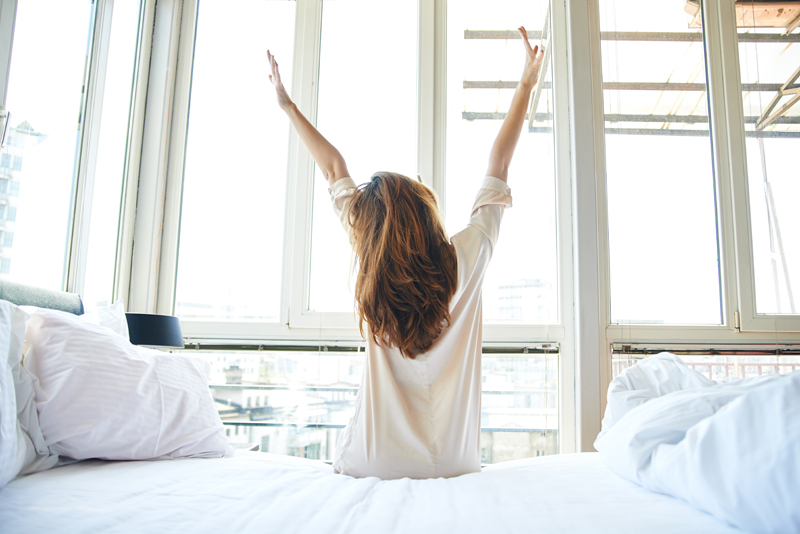 As part of Tools to Life, a free self-help program I've been working through for the last year and a half, I was required to have a set bedtime. I usually get up between 5-5:30 every morning so I chose to make my ideal bedtime 9 pm to get a full eight hours of rest. That's the goal, but I have yet to make it. A typical night for me ends at around 11 pm. And even if I make it to bed by 10, which I sometimes do, I'll watch a movie or read until 11 or later.

Getting the appropriate amount of sleep is very important. According to the National Sleep Foundation "when we sleep well, we wake up feeling refreshed, alert and ready to face daily challenges. When we don't every part of our lives can suffer. Our jobs, relationships, productivity, health and safety."

Further the foundation states that more than 39% of American adults get less than seven hours of sleep each weeknight and more than 37% are so sleepy during the day that it interferes with daily activities.

I need to get more sleep! I wouldn't dream of being careless about getting to work on time. I'm never nonchalant about completing a project by the deadline, and I'm certainly not lackadaisical about my children's bedtime, so why can't I be diligent about my own?

Here's what I've decided. I'm going to employ some of my well honed time management techniques so I can get the sleep I need. Perhaps these can be helpful to you as well. I've listed a few below.

Keep your eyes on the prize—and the clock I haven't been able to make it to bed on time mainly because I haven't deemed it as important as other things I manage to accomplish by the deadline. I need to make bedtime an important goal and not forget about it. In the morning when I'm getting everyone ready for the day, I keep a careful eye on the clock. I do not lose track of time. I can be just as vigilant in the evenings.

Plan to go to bed on time When I get a new project, I usually start it right away so if there's a snag or a problem, I can find out about it as soon as possible. I'll approach bedtime the same way. Instead of getting ready for bed fifteen or 20 minutes before hand, I'll start a few hours before I'm scheduled to hit the pillow.

Make a list and a routine I'm a huge fan of lists and routines. If your evenings are chaotic, it will be harder to get to bed on time. A checklist can help. What needs to be done in the evenings? Ironing clothes for the morning, washing dishes, signing children's permission slips etc. Write it all down and create a routine for getting these things done on time.

Speed Up Suppose I fall behind on a project--like writing one of these articles for Bellaonline. I don't just throw up my hands and say "I'm running late, oh well I'll get it done whenever I get it done." Instead I light a fire under and I complete the article on time. So from now on if I'm running late for bedtime, I'll rush to get there.

As I work on this goal I'll post my progress on the life coaching forum, and perhaps you'll join me in making sure you get enough sleep each night.

You Should Also Read:
The National Sleep Foundation


Related Articles
Editor's Picks Articles
Top Ten Articles
Previous Features
Site Map





Content copyright © 2023 by Leah Mullen. All rights reserved.
This content was written by Leah Mullen. If you wish to use this content in any manner, you need written permission. Contact Leah Mullen for details.