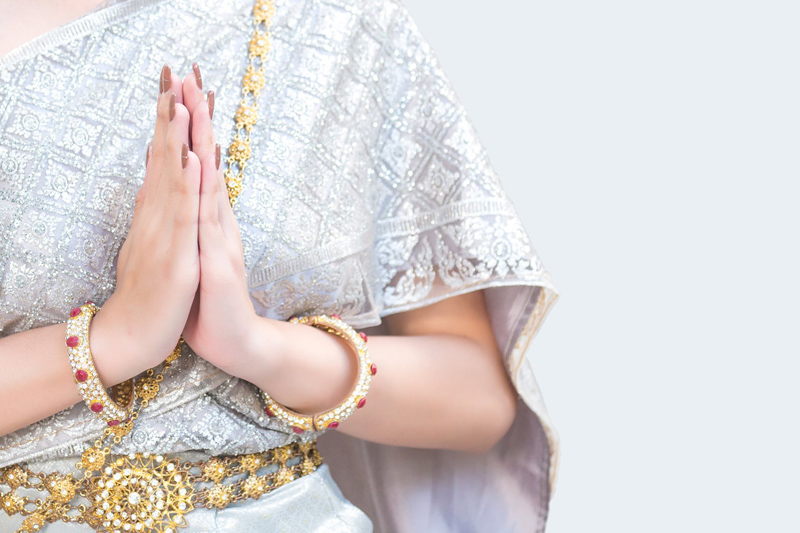 Finger foods for parties is always a favourite with our family and friends, so I decided to take a Thai'd-up approach and make Thai Meatballs. For those who prefer not to eat pork, lean ground chicken works nicely with the shrimp.

Thai Meatball Appetizers (Loog Chin Muu Goong)
Makes aproximately 12 dozen (144 ea.)

Ingredients:

1 lb. Ground lean pork (not a coarse grind)
1/2# chopped raw shrimp meat (1/4" dice)
1 tsp. Minced ginger
3 cloves minced garlic
5 Scallions, chopped fine
2 Tbls. Cilantro, minced
1 stalk finely minced tender Lemon Grass (pounded)
3 pairs Bai Magrood leaves finely slivered (Kaffir Lime)
6 - 10 chopped Thai Dragon Chiles to your taste for hot*
6 water chestnuts, fresh cooked, peeled and chopped**
1 Tbls. Thai Oyster Sauce
1 tsp. toasted sesame oil
generous sprinkling white pepper
1 Tbls. Fish sauce
3 Tbls. Cornstarch
1 egg beaten

Panko (non-seasoned)

1 cup or more peanut oil to 1 ½" depth
Thai Sweet-Hot Chile Sauce
Thai basil leaves for garnishing each meatball

Place all ingredients together in a large bowl, mix thoroughly. Form into small meatballs, about 1" diameter or slightly smaller, as you want them bite size. Chill on a tray in a single layer in refrigerator for about 1 hour.

Roll in panko to thoroughly coat them.

Pour oil into deep skillet until 1 ½" depth.

Heat oil to 375 deg F.

Carefully place meatballs into hot oil, do not over-crowd them. Turn them to evenly cook and achieve golden brown colour. Place on paper towel to absorb excess oil.

Serving: Arrange the cooked meatballs on a plate or shallow bowl. Place the tips of basil leaf stems or a single leaf on the top of each meatball.

Thai Basil (bai horpha) is commonly found in Asian markets and is easy to grow in your own garden. There are many hybrid varieties in nurseries and on seed racks, such as Siamese Queen, Cinnamon Basil, "Thai Basil", etc.

Serve Thai Sweet-Hot Chilli sauce as a condiment in bowl. I like to place a spoon in the dish for easier ladling of the sauce onto the meatballs and to serve the appetizers on small plates with mini forks for ease of eating while enjoying conversation and beverages. Beer (such as Singha from Thailand), or a well chilled white wine are the perfect beverages of choice for your guests.

*If using pickled Thai chiles in a jar use 12+/- to taste

** Fresh water chestnuts are far better to use as they have a sweet, fresh non-tinny taste like the canned ones frequently have. I find canned water chestnuts to be lack-luster, starchy, tinny, and boring, and their only redeeming quality is to provide crunchiness to a dish. Fresh water chestnuts are readily available in the produce departments of many Asian market.

Place the washed freshwater chestnuts in water sufficient to cover them. Boil for 20 minutes. Cool, and peel. An easy peeling method is the cut off the top and bottom and use a peeler to remove the remaining skin. This method is far easier than using a paring knife.

Once you have eaten fresh cooked water chestnuts you, too will be delighted with their lovely sweetness and crunch and never want starchy-tinny bland canned water chestnuts again.





You Should Also Read:
Got Sweet Chilli Sauce


Related Articles
Editor's Picks Articles
Top Ten Articles
Previous Features
Site Map





Content copyright © 2023 by Mary-Anne Durkee. All rights reserved.
This content was written by Mary-Anne Durkee. If you wish to use this content in any manner, you need written permission. Contact Mary-Anne Durkee for details.