Good Feelings Attract More Good Feelings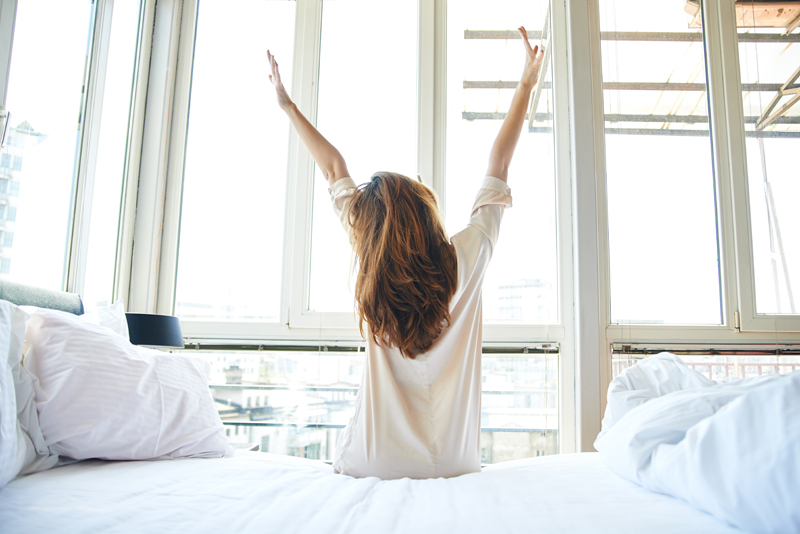 I'm an urban mom, so I wash my clothes at one of the three or four nearby laundromats. And I'll be the first to admit, that at times it can be a hardship. You have to search for quarters, push the cart through all kinds of weather and deal with crowds during peak times.

All that aside, at times it's a cakewalk. A family member who is happily living a suburban lifestyle laments about the hassles of doing her laundry. She says washing one load at a time in her machine takes all day. I don't have that particular problem. With multiple machines at my disposal, I can wash everything—comforters, sheets, white clothes, colors—during a single trip to the laundromat.

One summer evening, I went to the laundromat and as soon as I walked in I found three open machines that were the exact size that I needed. After I loaded the clothes, I found a chair and took it outside so I could sit down to write (in fact most of the articles I've written for Bellaonline have been drafted either during my commute or while I was washing clothes.) After the clothes were dry I folded them while watching the TV program the laundromat attendant had on. It was a rerun of "The King of Queens." I'd never seen the show and found it to be quite funny. Before I knew it I had all of the clothes folded, packed and I was on my way home.

It didn't feel that I'd worked at all. Not one little bit. In other words, it was easy! Acknowledging the ease with which I'd completed what is usually considered a dreaded task made me feel wonderful. And I've learned from over four years of studying life coaching that things like "good feelings" are treasures, gifts from the universe. You can use good things to attract more good things.

And don't fall into the trap of thinking that the good feelings emanating from successfully completing menial household chore are less important than say completing a complicated project at work. Think about it, how successful can you be at work if when you go to eat breakfast, all of the dishes are dirty or if your children can't find their socks. Home and work are connected. Besides, good is good, so acknowledge it.

While I was in such a great mood after doing the laundry, I decided to spend some time—a limited amount—brainstorming a professional problem that had been on my mind. I got out my "worry journal" and wrote for five minutes listing possible solutions to my dilemma. When my "worry time" was over, I closed the notebook symbolically putting my worries away. Then I went to put my good feelings to use in another area of my life.






Related Articles
Editor's Picks Articles
Top Ten Articles
Previous Features
Site Map





Content copyright © 2022 by Leah Mullen. All rights reserved.
This content was written by Leah Mullen. If you wish to use this content in any manner, you need written permission. Contact Leah Mullen for details.