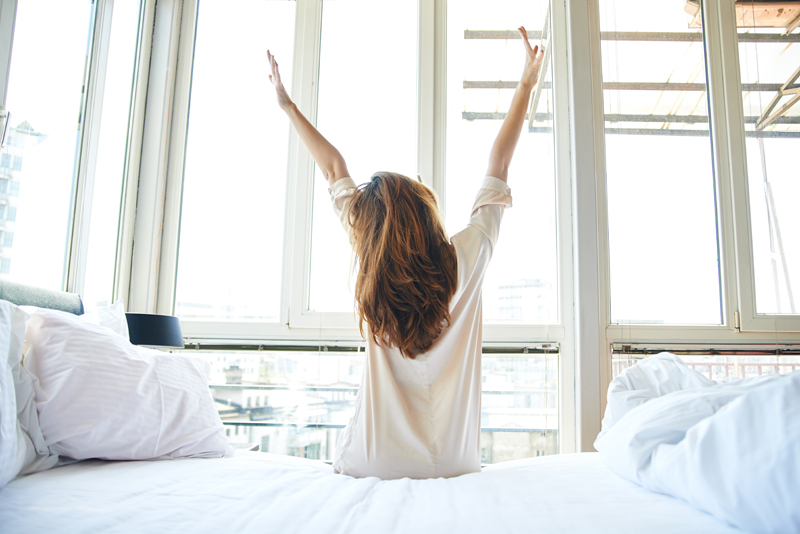 Around 15 years ago I was working as an assistant for a publishing company. Thinking back, I'm proud of this now. There I was a very young woman from suburban Pennsylvania working for a major publishing house in a New York City high rise near Grand Central Station. However, at the time, I thought I should have been doing better. Every month when the alumni magazine from my alma mater would arrive, I'd scour the updates to find graduates who were my age or younger who held jobs as executives. After reading about my successful peers, I'd fall into a funk for days.

I felt that I should also be a vice president as well as a best selling author and community leader—all at the tender age of 25. I was not only reading my alumni magazine, at the time I also devoured Essence every month. I immersed myself daily in success stories that did not inspire me as they were intended to do. Instead, I felt inferior. Essence women had enviable jobs, side businesses, husbands, children. Not only that, they were active members of their church and community. Meanwhile I was an assistant. There weren't any articles written about people like me.

My life had hardly begun, I was a young professional and married, yet I felt like a failure. What I did not know then is that I was going through a phase of development called the "Trying Twenties" which Gail Sheehy writes about in her book Passages: Predictable Crises of Adult Life. Twenty somethings, according to Sheehy tend to be very focused on what they "should" do. These "shoulds" can be very influenced by outside forces. Since I didn't personally know one 25 year old vice president or best-selling author (but knew lots of 25 year old assistants) it's safe to say that my "shoulds" were external.

Some stages are naturally occurring as we age and others are triggered by interest. There was a stage in my life where I went to lectures every week that focused on history and current events, sometimes several times a week after work and on weekends. I learned a lot and I'm glad I spent my time in this manner as it quenched my thirst for academia, but I doubt I will revisit it again.

Some phases are thrust upon us. For five years my husband and I went through a period of traveling across the country. We went to Florida once a year for vacation. We went to the Midwest for a conference, down to Atlanta to see friends, and New Orleans to visit family. Then the economy tanked first when the dot.com bubble burst in 2001, then sank even lower during the Wall Street collapse in 2008. As a result the furthest we've traveled from New York is to D.C. and Philly and Pittsburg. This "local" travel phase has lasted close to a decade.

I went through a very overwhelming, confusing and intense new-mother-of-two phase for about six years, which makes my life today even with a still hectic schedule (job, kids and writing) feel like a cushy reprieve in comparison.

Some phases transform us. I went through an obsessive phase where just about every thought I had was about being a best selling romance author. During that time I took several romance writing classes, self-published a novel, read my work on the radio, at a poetry reading and a book club meeting. I also drafted three other novels, sold several romantic short stories, started a website and wrote countless articles. Now that I got all of that out of my system and proved I could do it, I can slow down and just write a little every day, which is what I really want. As important as it is to me, I want writing to be a small daily treat, not the main event of my life. I learned this from my fanatical "write three pages a day" phase.

I think it's important to observe our phases and stages because of what we can learn from them. Difficult times taught me that trouble always, always passes. Prosperous times can teach the skill of nonattachment. I loved having lots of extra money, but when we could not travel as extensively in our thirties as we did in our late twenties, I didn't bemoan this fact. Instead I traveled vicariously through reading and watching foreign films. In fact this week is the New York Latino Film Festival and I'll certainly be there.

What stages have you gone through and what have you learned? Reflect on this today in your journal and don't forget to stop by the life coaching forum to share!



Related Articles
Editor's Picks Articles
Top Ten Articles
Previous Features
Site Map





Content copyright © 2023 by Leah Mullen. All rights reserved.
This content was written by Leah Mullen. If you wish to use this content in any manner, you need written permission. Contact Leah Mullen for details.