Dealing with Rude Comments or Behavior in Public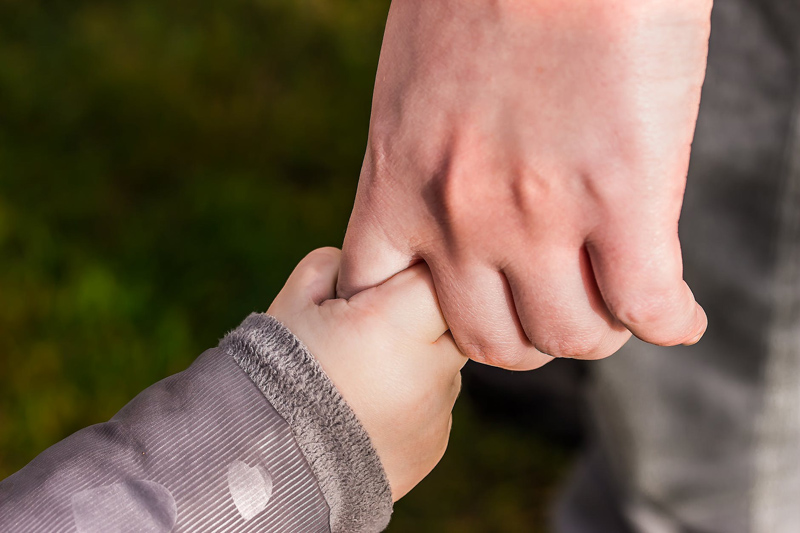 I still remember like it was yesterday, pushing my son in a cart at ToysRUs when he was a baby, past a trio of snickering older boys who were pointing and making comments to one another. I could not say a word. I had read so often that parents need to be good ambassadors for their children with Down syndrome that I had not thought how to manage such a situation.
As I walked away, near tears, I heard a man speaking very sternly to the boys, telling them to shut up and get out of there.
When I turned to thank the man, he had already turned a corner, getting back to his son who was investigating a shelf of toys for older kids like him. Suddenly I understood why his father had walked back to straighten out the mean kids. His son was a person of smaller stature. So was he.
The man turned around to find me beaming smiles at him and his son - and scowled at me with such fierceness that I turned the corner before we reached them. Our hero could not see my son's face, and was apparently unaware that my son and I had run the same gauntlet.
That shopping trip was a turning point in my life. I was so elated to understand that I, too, could speak up against rude people and bullies we found in our community.
It puzzled me that I had not recognized those boys as 'kids who needed a talking to' from an adult like me until that father addressed the issue. Suddenly I had snapped back into being just a regular mom of a regular son. That he happens to have been born with a little something extra in his chromosomes is nobody's business but his own. We are all out here representing the diversity we bring to the community. Since then, many people have been fortunate that I was brought up with good manners and a cordial attitude.
A few months after the Toys R Us incident, we were shopping at a high end toy store and a toddler my son's age fell in love with my son, who was in a stroller. She leaned over and planted a kiss on his cheek! I was enchanted by how perfectly adorable she happened to be, and had a short fantasy that from this meeting a great lifelong friendship would grow.
Her mom walked over, and leaned down to smile at my son. And then her face contorted in horror; she grabbed her little girl, and pulled her away. I was so stunned I could not speak. Not wanting my son to have that look of disgust imprinted on his memory, I leaned down to smile at him and give him a peck on the cheek myself.
Yeow!
I pulled back in horror, myself.
Somewhere between the time the toddler had kissed him and her mom leaned down to say hi, my son had sneezed and covered the entire lower half of his face with slime. I don't know how all that came out of his tiny nose or how it spread so far across his cheeks and chin. It was truly awful.
So I have to live with the fact that the worst memory he may have for his early childhood is the look on *my* face that day. The only person who could empathize had grabbed her daughter and run out of the store. I had to stay and wipe him down. It is only by grace that I had not responded to her by yelling vicious remarks at her back.
I have to keep that in mind, too, while dealing with rude comments and behavior in public. They might be one of us, momentarily stunned in a vulnerable moment.
Some individuals do respond as if they are poorly adjusted young teenage boys with cruel or thoughtless friends, making comments that would hopefully mortify their mothers who tried to raise them right. I used to practice a twenty second response and a one minute response so I could be ready as a thoughtful ambassador or a fierce but safe source of basic enlightenment.
Despite my best efforts to be one or the other, sometimes all that preparation goes out the window when a line is crossed. Some days, I could not forgive or tolerate even the mom who witnessed the results of my son's very productive sneeze in his stroller. Most of the time a stern look, a ferocious glare, or a snippy comment is enough to cut unpleasantness short. Being aware so long that I have the right to defend and be a role model to my son gives me the patience to deal with most situations as if more than the thin veneer of civilization protects rude and insensitive folks from my wrath.
Browse at your public library, local bookstore or online retailer for books like
Uncommon Fathers: Reflections on Raising a Child with a Disability by Donald J. Meyer
,
Bullyproof Your Child For Life: Protect Your Child from Teasing, Taunting, and Bullying for Good
or Bullying Prevention and Intervention: Realistic Strategies for Schools (The Guilford Practical Intervention in Schools Series)
A dwarf's perspective on Tyrion Lannister from Game of Thrones https://www.reddit.com/r/asoiaf/comments/1fr588/spoilers_all_a_dwarfs_perspective_on_tyrion/
You Should Also Read:
Thoughts from the Middle of the Night
Affirmations - Expressing Affection and Acceptance
Inclusive Education and the Culture of Down Syndrome


Related Articles
Editor's Picks Articles
Top Ten Articles
Previous Features
Site Map



Follow @DownSynAdvocacy
Tweet





Content copyright © 2021 by Pamela Wilson. All rights reserved.
This content was written by Pamela Wilson. If you wish to use this content in any manner, you need written permission. Contact Pamela Wilson for details.