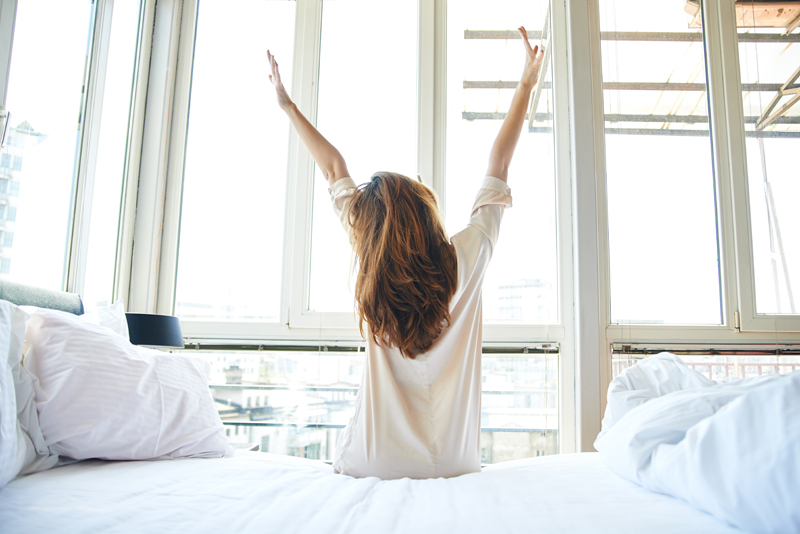 Is your desk a complete mess? According to Kenneth Zeigler author of Getting Organized at Work, if your desk is cluttered you can "lose 45 minutes every day, on average, hunting for things…going through papers and notes." As you work, there are some things that you can't control, but you can control your desk.

Use a master list. Many of us leave piles of papers and folders on our desk so we don't forget about the important projects that we're working on. However papers can be like the hum of an air conditioner, something you just get used to, but not the memory jogger that you hope they will be. It's better to clear your desk of everything you're not working on at the moment and use a Master List to write down all that you want to accomplish for the days and weeks ahead. File away what you're not using currently.

Use broad categories when filing. Stephanie Winston author of The Organized Executive recounts a story where a manager couldn't locate a very important file because the file was labeled "A feasibility study of Telemarketing Methods," which was too specific for anyone to remember. According to Winston file headings should be comprehensive enough to absorb a substantial quantity of papers, not just one thing. Zeigler suggests making file names interesting, logical and short. No more than three words.

Focus on what's in front of you. When you're working in a complex environment there are going to be distractions. The boss will want to assign you special projects at the last minute. Co-workers will drop by with questions or just to chat. Even if you're working at home, there are still plenty of distractions like children and email. Since we have only limited control over the outside world, it's imperative that when we have time to work on our individual assignments our own internal interruptions don't get in the way.

Francesco Cirillo, author of the free time management e-book called The Pomodoro Technique, says that when working on a project it's not uncommon to give in to some immediate need to interrupt the activity: "the need to stand up and get something to eat or drink, or to make a call that suddenly seems terribly urgent or to look something up on the internet this minute…or to check email this instant." Cirillo says these kinds of distractions are ways we procrastinate and generally "disguise our fear of not being able to finish what we're working on the way we want and when we want."

One method of dealing with these internal interruptions is to write them down. If an important phone call needs to be made, make a note of it on your Master List. Writing it down takes it off of your mind and puts the item in a place where it won't be forgotten. So now you can return to the project at hand.

If you feel that you need a break, finish what you are doing first, then treat yourself to a brief walk around the block as a reward.



You Should Also Read:
The Pomodoro Technique


Related Articles
Editor's Picks Articles
Top Ten Articles
Previous Features
Site Map





Content copyright © 2022 by Leah Mullen. All rights reserved.
This content was written by Leah Mullen. If you wish to use this content in any manner, you need written permission. Contact Leah Mullen for details.