Are You Eating for Health or Weight Loss?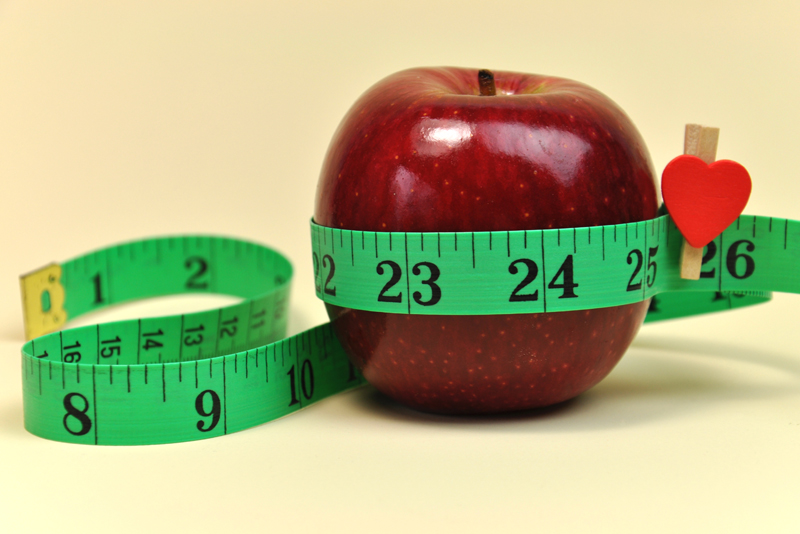 Every day, we are faced with a myriad of food choices. Should I choose Multi-Grain bread with seeds, or should I forego the bread altogether? Should I have three meals and three snacks each day, or should I nibble throughout the day? To carb, or not to carb? The list of choices is endless.
"I'm making healthy choices, so why am I not losing weight?"
Sound familiar?
The digital age can be a beautiful thing, but it an also cause mass confusion as information and conflicting opinions flow endlessly around the web. Where do start? Whose advice to we take?
The first step in sorting it all out, is to define
your
personal goal: Are you trying to lose weight, or is your goal to maintain a healthy lifestyle? What goes into your mouth, should correlate with obtaining that specific goal.
There exists a thin gray line dividing the two understandings. Your goal is to understand where that line lies so that better nutritional decisions can be made.
For example, a morning breakfast for weight loss might include 1/4 cup of steel-cut oats, skim milk, cinnamon, and a splash of vanilla extract. Alternatively, if the goal is to be healthy, it might look more like: One cup of steel-cut oats, almond milk, blueberries, flax seed, Ceylon cinnamon, a touch of raw honey, and a splash of vanilla extract. Healthy, yes. Higher caloric content, YES!
If you are not looking to lose weight, then by all means, indulge in the healthier food options. Steel cut oats is a wonderful choice if the objective is solely to eat for improved health. They are considered to be a "power food" because they are an excellent source of protein, soluble and insoluble fiber. In fact, just one cup of steel-cut oats contains 8g of fiber. Steel-cut oats are essential grains which are full of nutritional value. They are rich in B-vitamins and calcium, while low in sodium and unsaturated fat. Heart-healthy almond milk is low in fat, but high in energy, proteins, lipids and fiber. It contains minerals like calcium, iron, magnesium, phosphorus, potassium, sodium, and zinc. The other nutrients available in this milk include vitamins such as vitamin C, vitamin B6, thiamine, riboflavin, niacin, folate and vitamin E. All these nutrients have various benefits which are essential for a healthy body. Blueberries are another superfood responsible for lowing blood pressure, preventing cancer, flighting wrinkles, and improving digestion. Flax is known for its abundance of Omega-3 essential fatty acids, "good" fats that have been shown to have heart-healthy effects. Raw honey is a good source of antioxidants. Phytonutrients, found in raw honey, provide both antioxidant and anti-inflammatory benefits, which help you maintain good health. These valuable nutrients are unique to raw honey and disappear when honey is heavily processed. Ceylon cinnamon is one of the most delicious and healthiest spices on the planet. It can lower blood sugar levels and reduce heart disease risk factors.
Eating for health means eating foods as close to their natural state as possible. That means fruits, veggies and quality cuts of meat like organic chicken, wild-caught fish and grass-fed beef. If losing weight is your main objective, the goal is then to eat less and exercise more.
Regardless of your goal, the first step is to eliminate processed foods. Doing so, will induce a loss of some weight. Continue to make small changes in your daily diet. If you can afford it, make the switch to organic foods in order to reduce the body's daily exposure to carcinogenic chemicals. Then reduce the amount of dairy you consume. Cheese seems to run, not walk, straight to the thighs (Cottage Cheese thighs, anyone?)! Eat vegan more. Eating vegan foods means eating plant-based foods, which in turn provides the body with more vitalizing nutrients and minerals. Everything you consume should support your goal of either weight loss or health.
Which do you choose? Join us in the forum.


Related Articles
Editor's Picks Articles
Top Ten Articles
Previous Features
Site Map



Follow @weightlossbella
Tweet





Content copyright © 2022 by AJ Alexander. All rights reserved.
This content was written by AJ Alexander. If you wish to use this content in any manner, you need written permission. Contact AJ Alexander for details.