Thai'd Up General Tso's Chicken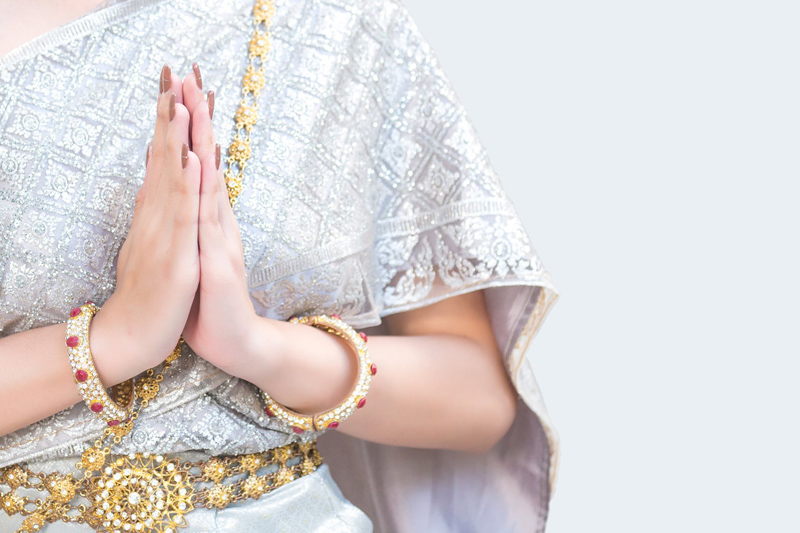 The association with General Tso (Zuo Zongtang), a Qing dynasty general and statesman, is unclear. The dish is atypical of Hunanese cuisine, which is traditionally very spicy and rarely sweet.

I have read that some declare the dish to have orginated in Taiwan by Hunan cuisine chef Peng Chang-kuei. Other sources insist a Chinese immigrant from Chaozhou first cooked this dish as a "Thai taste" Chinese chicken dish. This is the most logical explanation as the cuisine of Chaozhou is the sweetest of all Chinese cuisines. However, in Thailand this dish is less sweet than the common icky-sticky sweet General's Chicken often offered in Chinese American restaurants.

Thai'd Up General Tso's Chicken

Serves: 4

Ingredients
1 lb skinless, boneless chicken thighs, cubed
3 eggs, beaten
2/3 cup rice flour (or cornstarch)
¼ teaspoon white pepper
1 tablespoon rice flour (or cornstarch) as thickener
8-16 dried Thai chile pods (roasted)
3 tablespoons rice vinegar
1/4 cup Thai Whiskey (or rice wine or Sherry)
3 tablespoons date palm sugar (or light brown sugar)
1 tablespoon lite soy sauce
2-3 teaspoons Thai fish sauce

Method
In a large bowl, thoroughly blend the 2/3 cup of cornstarch, white pepper, and eggs; add the chicken and toss to thoroughly coat.

If the mixture is too thick, add some vegetable or peanut oil to separate the pieces.

In a small bowl, prepare the sauce mixture by combining the 1 tablespoon rice flour with the wine, vinegar, sugar, soy sauce and fish sauce.

First-Stage Frying: Heat 1-2 inches of peanut oil in a wok on medium-high heat (350-375 Deg F).

Fry the chicken in small batches, just long enough to cook the chicken through.

Remove the chicken onto paper towels or rack and allow to stand (this step can be performed well in advance, along with the sauce mixture, with both being refrigerated for later use).

If serving for a meal now make stir fry garlic broccoli and this is the point I place my jasmine rice in the rice cooker. Then I prep and make my Garlic stir fried brocolli.

1 pound Broccoli flowerettes trimmed
2 teaspoons peanut oil
3 cloves garlic thinly sliced
Splash of fish sauce

Heat wok with 2 teaspoons peanut oil, add garlic fry until lightly golden. Add broccoli flowerettes stir fry until tender but not over cooked. Add a splash of fish sauce. Set aside.

Chicken Second-Stage Frying:
Add a tablespoon of the oil back to the wok.

Add the pepper pods to the oil and stir-fry briefly, until fragrant but do not burn them.
Return the chicken to the wok and stir-fry until the pieces are crispy brown.
The General's Favorite Sauce: Add the sauce-mixture to the wok, tossing over the heat until the sauce caramelizes into a glaze (1-2 minutes).

Serve immediately.

Serves 4 as an entree along with steamed Jasmine rice or steamed sticky rice, and stir fry garlic broccoli, or serves 6 to 8 as part of a multi-course Northern Thai Khan-toke style meal. Khan Toke is a meal of the Lanna-Thai tradition of Northern Thailand.


You Should Also Read:
Khan Toke at Chiang Mai Cultural Center
Khan Toke Meal


Related Articles
Editor's Picks Articles
Top Ten Articles
Previous Features
Site Map





Content copyright © 2022 by Mary-Anne Durkee. All rights reserved.
This content was written by Mary-Anne Durkee. If you wish to use this content in any manner, you need written permission. Contact Mary-Anne Durkee for details.