Apps, Electronic Gadgets and Childhood Disability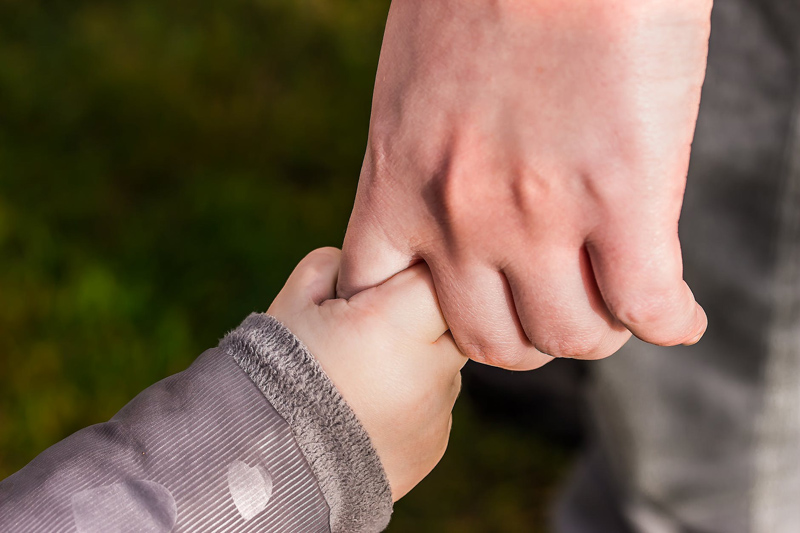 The wonderful variety of electronic gadgets and apps available for children and adults have opened many opportunities for those with special needs to have the small accommodations that allow them to show us what they can do and what they want to do in their everyday lives.
Nothing has given individuals with special needs of all ages more options than the availability of the same amazing electronics and inexpensive applications that fascinate their mainstream peers. Everyone is interested in the small devices created and upgraded in the past few years that play music, take snapshots and videos, store photographs or whole books, phone home (and everywhere), and wirelessly interact with the internet and home computers.
The Amazon Kindle and several other readers offer better features with each new model, and can provide games, books and articles for adult reading as well as those that appeal to children. The same books can be read and games played on a cell phone, iPod Touch, iPad or laptop computer so parents and caregivers of children who enjoy repetition of their favorite story have multiple options. For many individuals with disabilities, an electronic device and time to explore it provides opportunities to focus on a self-directed topic of interest for longer than is usually scheduled for therapy, school or homework.
The opportunity for mainstream babies and young children using sign language to communicate before they develop the physical ability to speak and be understood has created more interest in using a combination of spoken and signed language with children who have language delays, developmental disabilities or other special needs.
The most hopeful development due to these devices originating in the mainstream is that teachers, support staff and mainstream peers are much more likely to be comfortable with and have experience using gadgets that in many cases can replace oversized, expensive dedicated devices that required hours of training to use and program.
For instance, there are a few relatively inexpensive apps for the iPod Touch that can provide a communication option a child with autism, Down syndrome, apraxia or speech delay. Instead of waiting for a specialist to evaluate a student to determine whether augmentive communication will be an option, choosing a device, waiting for a funding decision and then for a grant to be made available, a parent can purchase the iPod and an inexpensive app to try out.
The rules for government program-subsidized communication devices have required that software and other percs that come standard with a laptop or PDA be removed if funded by medicaid or another government program. Care providers at school and family at home may find a dedicated device intrusive or just hard to program and use, and certainly have no interest in those that have had their most highly advertised features removed. And many of these devices can serve several functions. Instead of using a drawing of an item, person or place that is the closest match, some versions of the iPod can take a snapshot of the real thing and share or store it in the appropriate place. Since they do not require grant funding, the iPod can also be used for games, music, schedules, lists and other personal care or housekeeping tasks.
For children with disabilities who balk at using devices introduced at school or therapy, a device that offers music or games may be a breath of fresh air. Parents who have observed their child's use of a communication app on an iPod Touch - or the iPad - will be much more helpful in IEP meetings where staff has not written or suggested appropriate communication goals, especially if the student has rarely, if ever, demonstrated an interest or the potential to use augmentive communication.
Although nothing takes the place of affectionate, respectful interaction with family, individuals with disabilities often have the same or stronger desire for personal time and autonomy as their mainstream peers.
Apps for children and teens with special needs are in no way limited to games or communication ~ we are limited only by our imaginations in what version of an accommodation or delight that can be created.
Browse at your local bookstore, public library or online retailer for easy to understand information about getting the most out of electronic gadgets and apps like the iPod Touch or iPad.
Browse at your public library, local bookstore or online retailer for more information on mainstream technology that can be modified to accommodate children with disabilities like
Nintendo Wii Video Game System
and
communication alternatives or other information about
Boardmaker, Makaton and PECS products
to find ideas on how to make communication cards or boards for your child to enjoy at home, school or in the community.
Consonantly Speaking's Favorite iPad Apps to Use in
Speech-Language Therapy Sessions December 2012 Edition
https://consonantlyspeaking.com/posts/2013/01/consonantly-speakings-favorite-ipad-apps-to-use-in-speech-language-therapy-sessions
Favorite iPad Apps to Use in Speech-Language
Therapy Sessions December 2012 Edition: Part Two
https://consonantlyspeaking.com/posts/2013/01/consonantly-speakings-favorite-ipad-apps-to-use-in-speech-language-therapy-sessions-0
Assistive technology tools, resources, apps
Assistive technology tools, resources, apps
Lauren S. Enders, MA, CCC-SLP
SLP/Augmentative Communication Consultant/Assistive Technology Consultant
https://pinterest.com/lasenders/
Effectiveness of virtual reality using Wii gaming technology in children with Down syndrome.
Res Dev Disabil. 2011 Jan-Feb;32(1):312-21. Epub 2010 Nov 10.
https://www.ncbi.nlm.nih.gov/pubmed/21071171
See more of discussion section at:
https://bit.ly/gyJoJz
Some Common misconceptions about AAC
https://goo.gl/VRIQ0
Augmentative and alternative communication
https://www.avazapp.com/2012/11/14/some-common-misconceptions-about-aac
Apps pensadas y hechas para niños con autismo y otras discapacidades
https://aliciallanas.blogspot.mx/2013/06/apps-educativas-edninja.html#.UcLNqu3FVD3
You Should Also Read:
Boardmaker and PECS - Communication Alternatives
Nintendo Wii Therapy Rehab for Children and Teens
Sign Language for Children


Related Articles
Editor's Picks Articles
Top Ten Articles
Previous Features
Site Map



Follow @DownSynAdvocacy
Tweet





Content copyright © 2022 by Pamela Wilson. All rights reserved.
This content was written by Pamela Wilson. If you wish to use this content in any manner, you need written permission. Contact Pamela Wilson for details.