Cookbook Review - Mexican Food Made Simple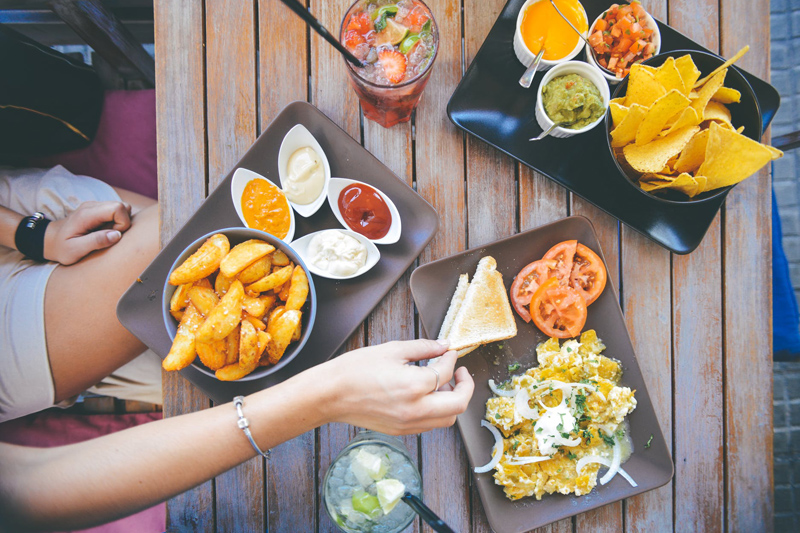 In 2005, Thomasina Miers walked into the jaws of hell and emerged victorious, crowned with laurel and bearing the Masterchef 2005 trophy – and undoubtedly anybody who has the courage to subject themselves to Masterchef's particular brand of physical and emotional torture deserves canonisation! Her career subsequently took off like the proverbial bat out of hell and in the last few years she has been carving out a reputation for herself as a food writer, gastronomic television presenter and restaurateur. One of her personal missions is to educate the British public about the glories of Mexican food, and her restaurants, which she irritatingly christened "Wahaca" rather than the true "Oaxaca", dish out traditional Mexican street food to Londoners. However, her love affair with Mexico, its food and its people began well before her Masterchef triumph: her first visit was at the age of 18, and when she returned in due course for a lengthier stay, she ran a cocktail bar in Mexico City and spent time in the restaurant kitchens of some of the country's culinary "grandes dames".
Mexican Food Made Simple is her first Mexican cookery book, designed as the title implies to make a cuisine little known in Britain accessible and user-friendly. It is a bright, breezy book, relaxed, colourful, well designed and laid-out, with plenty of luscious photography and constructive information on indigenous ingredients as well as useful substitutes for the harder to find items. The eleven chapters amble through fiery salsas, sauces and relishes, taking in nibbles, soups and salads, lingering over street food and main dishes, and finishing off with puddings and drinks, including a mean Tequila Margarita and some of its close relatives.
My first flick through the pages filled me with enthusiasm and sent me straight to the kitchen and the icecream machine to get the Mexican chocolate sorbet on the go – it is finished off with a good drizzle of blue agave tequila and double cream..... My local fishmonger luckily had plenty of raw langoustines in stock and they went on to the griddle pan without delay, anointed with a quick and easy coriander and pumpkin seed "mole" reminiscent of a pesto. The "Barbacoa" (which has nothing to do with a BBQ) had to wait, as the shoulder of lamb needs to bathe for 24 hours in its garlicky marinade of spices, ancho chillies and chocolate - a recipe passed on to the author by Diana Kennedy - and we therefore had to make do with "the great Mexican breakfast", a version of "huevos rancheros", for the time being. The wonderfully fresh and fragrant Coconut Ceviche, however, having "cooked" in lime juice for four hours, made an excellent first course to partner the barbacoa on the following day, with the striped passion fruit and hibiscus flower jellies rounding the meal off very well indeed.
I did have a few niggles about the book generally:-
- Lists of ingredients printed in pale colours are one of my pet hates in a cookery book, and Mexican Food Made Simple fitted into this category without difficulty: focussing on aqua, beige, light green and pink print can be a challenge in the middle of a full scale cooking session, and it is a pity the publishers did not stick to the red, dark blue, brown and terracotta which they have used for some of the recipes.
- The quantities can be difficult to interpret: three quarters of a white cabbage, a punnet of baby tomatoes, a small butternut squash, four large chorizo cooking sausages – the only cooking chorizos I could find were "mini chorizos", so how many mini chorizos does it take to make a large chorizo?
- Whilst there are plenty of photographs of ingredients and finished dishes, there is also an abundance of pictures of the author, and I personally would have preferred some shots of Mexican markets, for instance, or Mexican street cooks, which would have made the book more evocative and atmospheric.
- The Mexican names of the dishes are seldom specified, which makes them difficult to recognise - on a restaurant menu, for instance, let alone on a Mexican holiday.
- Bearing in mind that a chilli's main source of heat is its seeds (and veins), it is surprising how many of the recipes do not spell out whether the seeds should be discarded or included in the dish. De árbol chillies appear regularly, and since they notch up a scorching 9/10 on the heat scale, the addition of the seeds can make a huge difference to the final result.
- A number of the recipes were a disappointment, not because they did not work or the end product was not good, but because they are not particularly Mexican, even though they feature Mexican ingredients: "A delicious chicken and avocado salad" lives up to its name and features chicken, avocadoes, nuts, watercress and lettuce; the tamarind and chilli-infused belly of pork is rich and satisfying but the flavours are not Mexico on a plate; sweet and spicy pecan nut and goat's cheese salad is straight out of a Californian kitchen, while hot chorizo salad with butternut squash and baby tomatoes could come from anywhere. This, to my mind, is "fusion food", not real Mexican.
Nevertheless, there are enough truly, madly, deeply Mexican recipes, both traditional and modern, to make me feel very homesick, and the flavours overall are sparkling and vibrant. All in all this is a very enjoyable book and I have had great fun cooking from it. And if you are new to Mexican food, perhaps just dipping your toes in the chilli water and feeling a bit intimidated by the ingredients, cooking methods and flavours, Mexican Food Made Simple is a very good starting place and will undoubtedly help to build confidence and understanding.
Mexican Food Made Simple by Thomasina Miers is available from Amazon.co.uk and Amazon.com.
You Should Also Read:
Cookbook review - Truly Mexican
Cookbook review - Frida's Fiestas
Cookbook Review - Zarela's Veracruz


Related Articles
Editor's Picks Articles
Top Ten Articles
Previous Features
Site Map





Content copyright © 2022 by Isabel Hood. All rights reserved.
This content was written by Isabel Hood. If you wish to use this content in any manner, you need written permission. Contact Mickey Marquez for details.