Practice Customer Service Skills at Home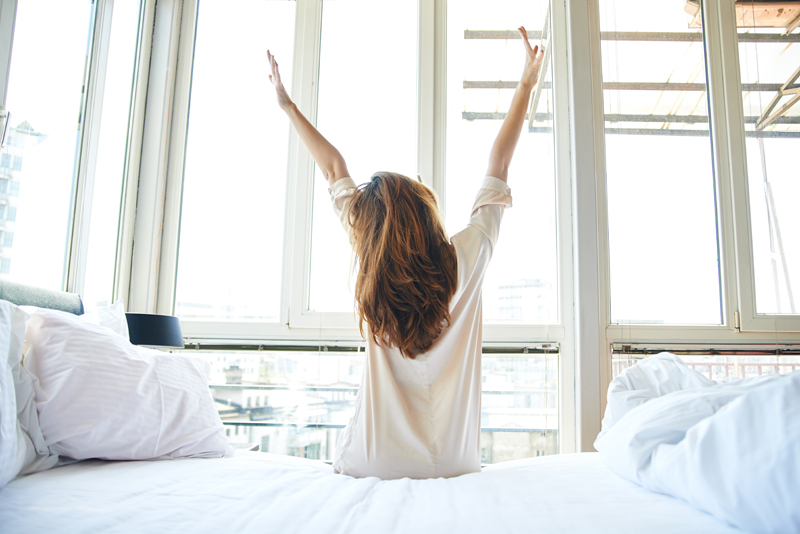 When I am at home, I'm always writing. I braid my daughter's hair, then I write. I never wash all of the dishes at one time. Instead, I wash a few then write a paragraph and then go back and wash some more. Before I go to bed all of the dishes are washed and I've moved an article forward. I study for tests then write. I exercise then write. I iron clothes on one end of the ironing board while I have a notebook open on the other. In the evening I'll finish up assignments from my day job and write some more. This has been my pattern for more than a dozen years.

Even if you are not a writer, you probably know that writing takes concentration as you have to be able to come up with a whole bunch of ideas, connect your thoughts and then organize words on the page. I live with three other people so sustained concentration is not always possible. At times when the words are flowing, someone interrupts me and I snap "What?!" and then immediately regret my terse response.

Finally, one day it occurred to me, if I were at work, and I was interrupted, would I react in such a manner? Of course I wouldn't! And what stops me? My customer service training. Aside from a stint as a cashier when I was a teenager, I've never actually had a customer service job per se, however I've made it a point to learn and use good customer service skills as they are crucial in business.

At work, no matter the actual job I might be doing, I'm always a salesperson and everyone is a customer—my boss, co-workers, clients, the UPS delivery persons etc. I make it a point to be pleasantly upbeat and smile at everyone. So, I thought If I can maintain this demeanor at work, why not use these same skills when I'm at home?

Anticipate Needs

Walk into any well regarded shop and what usually happens? A salesperson suddenly appears and says, "Is there something special I can help you find today?" He tries to anticipate your needs. I do the same thing at home when I want to write. I say: "I'm about to spend 20 minutes working on an article, does anyone need anything?" When my children were small, I'd make sure they were changed, fed and occupied with a toy before I'd sneak in five to ten minutes of writing.

Be Poised

If a good salesperson is assisting a client and another one approaches her, she doesn't ignore the newcomer. She acknowledges the second customer and says "I'll be with you in a moment." I use this same method when dealing with interruptions while I'm writing. When my daughter comes to my door and asks for help with her homework, I pleasantly say "Give me one second." I wrap up the sentence I'm working on and go to her without feeling put upon. This is what New Thought writer Elizabeth Townes called "poise," the power to turn readily from one thing to another.

Follow up

A good customer service representative keeps her word. She finishes up with the first client and goes back to the one she asked to wait. I do the same. If I make a promise to call a friend or to play a family game at a certain time, I find what organizational guru Stephanie Winston calls a "natural pause" in my work. I stop right there and do what I said I would do.

You might be thinking: But I'm at work all day, if I'm a grouch at home, it's my prerogative. And my response is this, are the people at work more deserving of your smiles and good will than your family and friends? I'm not saying you must be a robot. Despite my customer service philosophy an annoyed sounding "What?!?" still slips out every now and again. I know from self-help it's about progress not perfection. So I apologize and try to do better the next time.

By regularly employing your customer service skills at home, your family and friends will benefit from your serenity and helpfulness. Further, I love knowing that I'm practicing something at home that can contribute to my success in the world of work. When I go on interviews and the interviewer asks me to talk about my strengths I can say, "I know how to anticipate organizational needs, I'm poised in the face of changing circumstances and I have excellent follow up skills."

Stay tuned for more articles in this "Develop Business Skills at Home" series.



Related Articles
Editor's Picks Articles
Top Ten Articles
Previous Features
Site Map





Content copyright © 2018 by Leah Mullen. All rights reserved.
This content was written by Leah Mullen. If you wish to use this content in any manner, you need written permission. Contact Leah Mullen for details.