Do You Compare Yourself to Others?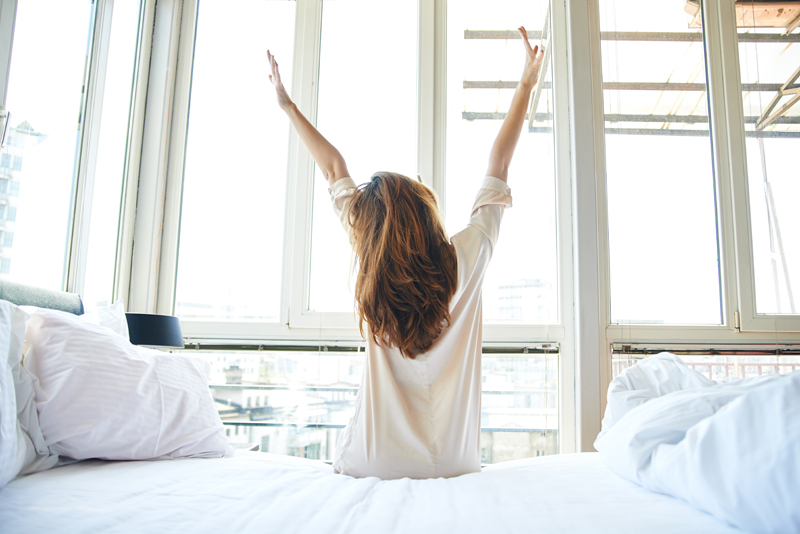 On the day basketball great Shaquille O'Neal announced his retirement from the NBA, my 10-year-old got up, ironed her clothes and fixed her breakfast without any help from me. This was a first. By the time I emerged from my bedroom at 5:50 am she was prepared for the day and on the computer using her spare time productively. It was all just as I'd taught her. Get up early. Do first things first and if you have a few spare minutes, enjoy it.

To be honest, these days the most help my daughter and 12-year-old son need in the morning is a boost to wake up. With pre-teens I'm more of a conductor than a hands on caregiver. I keep things moving and on schedule.

My husband keeps our radio alarm clock tuned to ESPN so just before I got up that day I heard about Shaquille O'Neal's retirement. As I listened to a recap of Shaq's career I couldn't help but think of what I'd been doing during the same time frame—19 years.

I clearly remembered Shaq's crooked smile when he was being interviewed as a rookie. I was just starting life myself as a newly minted college grad. I felt a twinge of nostalgia remembering 1993, my first year in New York when every station was overplaying Shaq's "Don't fake the funk on a nasty dunk" commercial. The irony is that when I was in my twenties, I didn't feel young. I was comparing myself to the trio of young woman who made up the mega successful musical group TLC and the 1990s literary ingénue, Edwidge Danticat, who had been writing since she was a teenager. I felt left behind. It didn't occur to me that I had a lifetime ahead of me. To quote Erica Jong, I would have to get considerably older to realize how young I was.

When I finally got out of bed the question clung to me. What had I done in these past 19 years? I thought of a line in a novel I once read where the heroine admitted she was not setting the world on fire, rather she was huddled over a few branches trying to generate a spark.

That's how I feel sometimes.

Yes, I've been published --nationally even. But not in the BIG nationals. I've worked in five different industries. But have yet to dedicate five years to any one of them. Compared to Shaq's career, mine did not look very bright.

And it didn't help that around the same time Shaq announced his retirement, Oprah ended her show after a brilliant 25 year run. What had I done that even compared to these giants? Shaquille began his career, reached his peak, then retired. Meanwhile I'm still struggling in what seems to be the initial stages of success. Similar to when I was in my twenties, I felt left behind. Again! It was strange. I had the same feelings of inadequacy hearing about the end of Shaq's career as when I learned of the promising beginnings of Edwidge Danticat.

As a life coaching editor I know that focusing on lack is okay sometimes. How else can we figure out what we want and identify our goals if we don't occasionally enter the realm of cognitive dissonance. I also know that it's dangerous to dwell there.

Way back when, I didn't know what to do with the bad feelings that cropped up when I heard about someone my age doing wondrous things. This time, I knew how to look beyond my Shaq inspired internal conflict to see my own unmet desires. I want to grow my audience as a writer and commit to a specific industry in a field other than writing. This was nothing new, it's what I've wanted for twenty years. Since the desires behind my self-reproach were not a revelation, I moved on to the next step. I shined a positive light on my life and looked at what I do have.

I have this column on Bellaonline, which I've been feeding stories every week for more than five years. It's vibrant and alive. I'm always in research mode reading one book after another or even two or three at a time. I'll be walking down the street and sentences and paragraphs will just come to me. Readers write to me. They forward my articles to friends and I'm very humbled and grateful that readers find what I have to say worthy of their internet time.

In terms of my commitment to something outside of writing, I've been a mother for a dozen years. This commitment is how I was able to train my children to get ready independently in the morning. There's rarely any chaos in my home due to my steady presence, discipline and well-honed organizational skills. When my kids go out in the world teachers, bus drivers and coaches commend them on their excellent conduct and behavior.

So when I added the time spent parenting (12 years), writing professionally (20 years) and exploring various careers (10 years), I'd accounted for those 19 years. In fact I'd accounted for all 41 years of my life and then some! Also I knew I had to put to bed the reoccurring "oh no others are leaving me behind" thoughts that crop up when I read about celebrities who are my age. Life is not a race, but rather an individualized journey. The path I'm taking is different than Shaq's and Edwidge's, yet it is no less significant.

It's not fair to compare myself to anyone accept who I was yesterday. In my 20s I didn't have life coaching and now I do. This is an accomplishment that has served me well and will continue to for a very long time to come.



Related Articles
Editor's Picks Articles
Top Ten Articles
Previous Features
Site Map





Content copyright © 2023 by Leah Mullen. All rights reserved.
This content was written by Leah Mullen. If you wish to use this content in any manner, you need written permission. Contact Leah Mullen for details.