Six Simple Steps to Weight Loss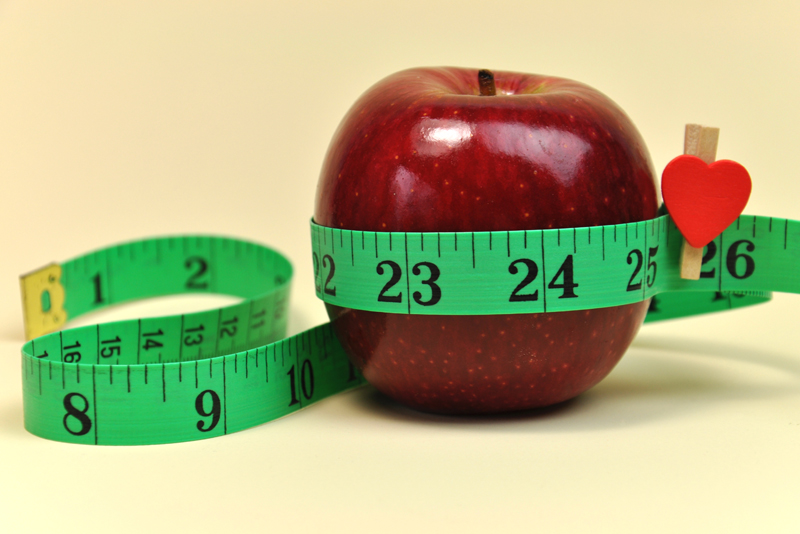 There is no magic workout, diet pill, or diet that will magically give you the body you want. It requires hard work in the gym and willpower in the kitchen. However, the answer is simple and inexpensive; so what are you waiting for? You don't need expensive supplements; the answer is real food and exercise! These are the six steps that are required to decrease fat in your body and develop lean muscle.

1. Lean meat, fresh fruits and vegetables should be the bulk of your diet. A healthy diet will promote beautiful skin and a leaner, healthier body. It's all a matter of changing unhealthy habits and developing better lifestyle choices. Start by cleaning out your refrigerator and pantry and throwing out processed foods. Replace with fresh fruits, lean meat and vegetables. Plan your meals at the beginning of the week and do as much food prep in advance as you can. You can cut up vegetables and fruits and store in containers to use during the week. You can also bake potatoes, sweet potatoes, or grill chicken in advance. It's a great time saver and helps you stay on track.

2. The number of calories you take in on a daily basis are important if you are trying to lose weight. Too many calories will promote weight gain and too few calories will cause your metabolism to slow down. There are many great apps that can help you log your calories and also determine your daily intake needs according to your height, current weight and activity level. Another way to determine your daily caloric intake is by typing in calorie calculator in your internet browser. It will bring up several web sites that have a calculator and you simply input your data to get your recommended daily caloric intake.

3. Make water your number one fluid choice each day. Many people drink fruit juices, sweet tea or soda that is loaded with unhealthy high fructose corn syrup. These drinks are high calorie and many are over 200 calories per serving. In addition, high sugar drinks are linked to poor health, dental cavities, and inflammation. Drink mainly water through the day and opt for at least 8 eight ounce glasses each day. You may need more fluids on workout days that are long and/or intense.

4. Weight training is key to developing lean muscle. Weight training will help you tone the body and increase your metabolism. It's important to consult a certified personal trainer if you are unsure how to use weights or what exercises to do for each muscle group. It's best to do weight training 2-3 times per week on nonconsecutive days if you are doing a total body workout. Muscles need a day of rest to recover and rebuild.

5. Well balanced meals are important for good health and a healthy metabolism. Try to make an attempt to plan your meals to include a lean protein, vegetables and a piece of fruit. Also, plan for healthy snacks rather than processed and packaged snack foods. Focus on quality food; many snack foods like the low calorie snack options are simply processed foods that have little nutritional value. Attempt to also balance your snacks with a protein, carbohydrate and healthy fat. Good snack choices include organic Greek yogurt with walnuts and blueberries and boiled egg with sliced apples topped with almond butter.

6. Add interval training to your cardio workouts. Research shows interval training to be much more effective for fat loss than longer endurance type cardio. You can get a great workout in 20 to 30 minutes by doing interval training. This type of workout varies the intensity and/ or effort of your work and rest intervals. These intervals can differ in regards to types of training such as cardio/ weight intervals or all cardio intervals, etc. You can also vary the interval ratio such as 2 minutes of intensity and 1 minute of rest or a 1:1 ratio.





Related Articles
Editor's Picks Articles
Top Ten Articles
Previous Features
Site Map



Follow @weightlossbella
Tweet





Content copyright © 2023 by Patricia Mitchell. All rights reserved.
This content was written by Patricia Mitchell. If you wish to use this content in any manner, you need written permission. Contact AJ Alexander for details.