Of Calabacitas, Courgettes and Zucchini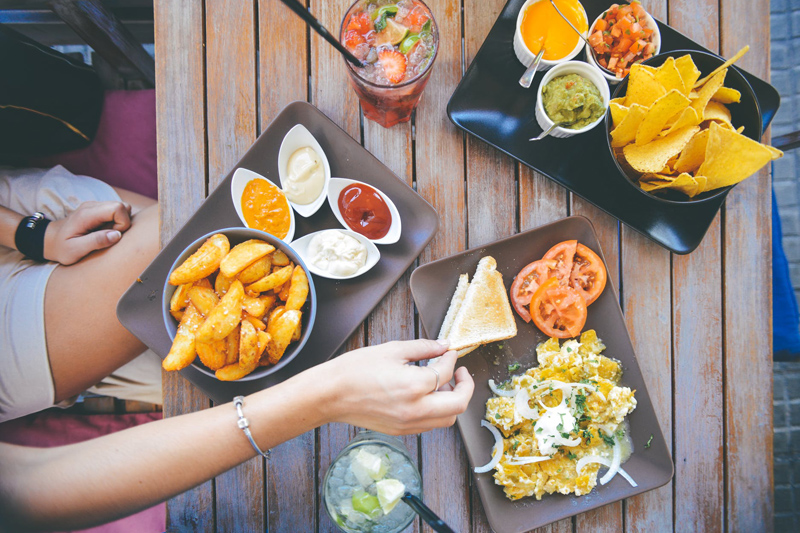 The Squash family, Cucurbita, is Mexican, whatever you may choose to call its various members. Squashes of all sorts were a staple food throughout the Americas, and the earliest traces, dating as far back as 7000BC, have been found in the state of Oaxaca and the Tamaulipas mountains. They were known in Mexico as "the apples of God" and their highly nutritious seeds, rich in protein and fat, were believed to increase fertility. The family name, however, is more likely to be native American than Mexican, as the Narragansett tribe knew them as "askutasquash" and the Iroquois as "isquoutersquash". The modern courgette or zucchini is thought to have been derived from a giant pumpkin, and is still identified in Mexico by the title bestowed upon it by the Spanish conquerors, "calabaza" or gourd, or in the case of the more diminutive and tender varieties, calabacita or little gourd.
Calabacitas come in different shapes, sizes and colours, and what we know today as a courgette or zucchini may have been developed in Europe in the 19th century, with the Italians being the first to enjoy this young and immature squash specimen – and here again we come across a "little gourd", "zucca" being Italian for gourd, squash or pumpkin, with zucchini as a smaller version. The French name "courgette" follows the same pattern, with courge being French for gourd, and a petite courge or gourd becoming a courgette.
In spite of this likely European origin of baby squashes, they are plentiful in Mexican markets and popular with street and market cooks. Round, chubby calabacitas are a great favourite for hollowing out, filling with "picadillo", a classic Mexican dish of spiced mince beef, and baking in a rich tomato sauce. Courgettes or zucchini are also a regular component of vegetable stews or "guisos" – not surprising, bearing in mind that their flavour is virtually non-existent and their flesh somewhat watery! Their flamboyant skins, green and glossy, yellow and silky, striped and furry, knobbly and gaudily splashed with orange, promise culinary excitement but generally fail to deliver. Nevertheless, gutsy partners like chillies, onions and garlic manage to lend a small degree of interest to this rather bland vegetable, and griddling it contributes a welcome whiff of caramelised, smoky seductiveness, as does cooking it on a BBQ.
Calabaza © Philip Hood
Ensalada de calabacitas, courgette salad, appears regularly on the menus of small provincial restaurants and varies from cook to cook. It always seems to feature courgettes and chillies, but all sorts of other ingredients are often included: sweetcorn, roasted peppers, toasted almonds or pumpkin seeds, and tomatoes are all frequent additions.
"Rajas", strips or slices, are a traditional Mexican vegetable dish of green poblano chillies which are roasted or grilled, peeled and cut into strips. I tend to substitute red or yellow bell peppers for poblanos in a lot of dishes as I find that their sweetness and depth of flavour contributes a warm mellowness.
Courgette and pepper salad – Ensalada de calabacitas y rajas
Serves 4
1 large red pepper, about 200 g/7 oz
1 large yellow or orange pepper, about 200 g/7 oz
750 g/1 3/4 lb courgettes
Olive oil for brushing + 5 ml/1 tsp + 60 ml/4 tbsp
50 g/2 oz pumpkin seeds
75 g/3 oz red onions, peeled and finely chopped
1 garlic clove, peeled and crushed
1 red chilli, deseeded and finely sliced
1 x 400 g/14 oz tin black or red kidney beans, rinsed and well drained
5 ml/1 tsp Mexican or Greek oregano
Zest and juice of 1 large lemon
75 g/3 oz Mexican queso fresco, Feta cheese or ricotta salata cheese
15 g/1/2 oz fresh coriander/cilantro, coarsely chopped
2.5 ml/1/2 tsp chipotle chilli powder or to taste
Sea salt and freshly ground black pepper
Heat the grill to high and grill the peppers until the skin is blistered and charred all over. Set aside to cool while you prepare the courgettes.
Heat a ridged griddle pan over medium heat. Top and tail the courgettes and cut them lengthways into slices 1 to 2 mm thick. Discard the end slices which are all skin. Brush with olive oil and griddle on both sides until the courgettes start to soften and have acquired lovely golden stripes from the ridges. Place in a roomy salad bowl.
Mix the pumpkin seeds with 1 tsp of olive oil and some salt in a small frying pan and cook over low heat, stirring frequently, until they are nutty and just starting to brown. Cool.
When the peppers are cool enough to handle, peel them and remove the seeds and stem. Cut the flesh into 2 cm/3/4 in pieces and add to the salad bowl, along with the onions, garlic, chilli, beans, oregano, lemon zest and juice, and the 4 tbsp of olive oil. Season and mix very gently. Set aside for about 30 minutes to allow the flavours to blend.
Add the pumpkin seeds to the salad, crumble the cheese over it and sprinkle first with coriander and then chipotle chilli powder.
Serve immediately.
Buén provecho!
You Should Also Read:
Squash blossoms
The Pumpkins, a Very American Family
Lenten Cooking in Mexico - Calabacitas Entomatadas


Related Articles
Editor's Picks Articles
Top Ten Articles
Previous Features
Site Map





Content copyright © 2023 by Isabel Hood. All rights reserved.
This content was written by Isabel Hood. If you wish to use this content in any manner, you need written permission. Contact Mickey Marquez for details.