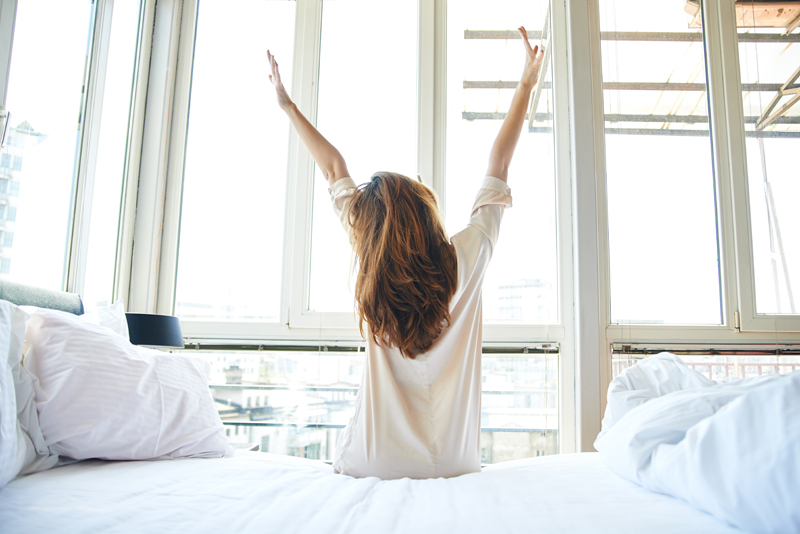 I had everything in order. Three sharpened pencils, four pens, several pieces of paper and fresh batteries in the tape recorder. I'd prepared my questions days in advance and had been practicing them all morning like an actress with a script. I was all ready for my big interview of the season, which I was going to conduct via the phone. This interview was so big that I was going to record it and transcribe the tape instead of relying on notes which I do for most interviews.

Since I'm prone to be so nervous when conducting interviews that my voice trembles, I spent the half hour before the interview practicing relaxation techniques, appealing to my higher power and imagining myself conducting the big interview sounding strong and confident.

And I did sound strong and confident when I started the interview. As I posed my rehearsed questions, I noticed how my voice was vibrant and clear. I even gracefully interjected a few new questions in addition to my prepared ones. Then suddenly after we'd been talking for awhile, I realized something was very wrong. I'd forgotten to turn on my tape recorder. Ugh! I was furiously taking notes, but this story was supposed to be a verbatim Q and A!

So I turned on the recorder and continued with the interview. I know that mistakes are a distraction when you're performing so I was able to tune out the self-directed "you dummy how could you go through all of that preparation and then forget to turn on the recorder?!?!?" dialogue that was raging in my subconscious. I asked the rest of my questions, thanked my source for a great interview and hung up. That's when I melted into despair. I called up my husband and told him after all of that preparation I'd forgotten to turn on the recorder. And I could tell he felt very sorry for me that is until I told him that I did manage to record more than 20 minutes of the conversation. Is that not enough my husband wanted to know?

It was enough to write a nice article, but the first question was missed, also I wanted the entire recording. Since it was digital and not taking up any space I could keep it forever. In other words I was disappointed because things didn't go as perfectly as planned so essentially I felt like I'd messed up. I began to question those affirmations I'd been repeating right before the interview "I am a masterful interviewer… I am a masterful interviewer… I am a masterful interviewer."

Just like focusing on mistakes is a distraction, so is doubt. Thankfully after years of reading self-help I have tools to deal with both. When things go wrong, you simply follow the mistake up with something you know you can't possibly mess up. So to distract myself after the interview, I began to draft this article. It's impossible to mess up a rough draft of anything since a draft by it's very nature is informal, changing and imperfect.

Other things that I do when things go wrong are to visit my social networks online, take a walk, read a book or play a game with my children. You can't possibly make mistakes doing any of these things and as an added bonus they make you feel good.

Also it's important to keep perspective. I've recorded many, many interviews in the past and I've conducted interviews with only pen and paper. If I missed a few minutes of one interview, that one mistake does not define who I am as a journalist. It doesn't take away all that I've accomplished nor does it prohibit me from continuing to do this work. What's important is the totality of what I do, not one single mistake.

After I'd forgiven myself for my slip-up (it took about an hour) I decided to add a little levity to the situation. So I called up a friend and told her the story all the while laughing at myself. I told her that my prayers were answered, I didn't sound nervous during the interview. However next time I'll have to be more specific and ask God to remind me to turn on the recorder as well.



Related Articles
Editor's Picks Articles
Top Ten Articles
Previous Features
Site Map





Content copyright © 2022 by Leah Mullen. All rights reserved.
This content was written by Leah Mullen. If you wish to use this content in any manner, you need written permission. Contact Leah Mullen for details.