It's Fresh Strawberry Season!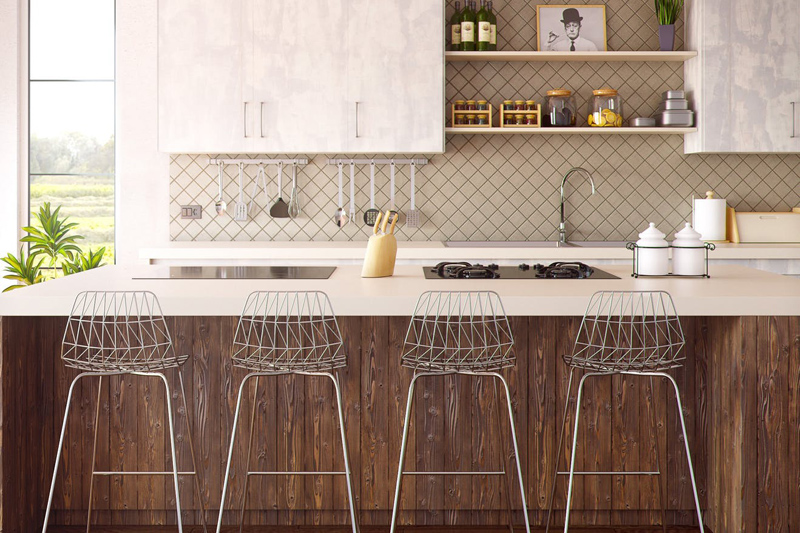 Fresh berry season begins with strawberries, the most popular of all berries. Although strawberries can be found in supermarkets almost any time of year, during late spring and early summer locally grown berries are ripe and ready to eat and enjoy in many areas across the country.
Fresh strawberries have a delicious naturally sweet taste but there's only about 50 calories in a whole cup! Strawberries are highly nutritious. Eight medium size fresh berries contains about 150% of the recommended daily intake of vitamin C and 20% of folate. They're also high in potassium and a good source of dietary fiber.
When shopping, choose strawberries with a bright red color and fresh green caps. Since strawberries do not continue to ripen after they've been picked, don't buy berries that are partly white and unripe. The size of a strawberry is not a factor in determining the sweetness or taste. That's determined by the variety of strawberry, weather and growing conditions, and the degree of ripeness when picked. Fully ripe berries, large or small will be equally sweet and flavorful.
Do not wash fresh strawberries or remove the caps until you're ready to eat them or use them in a recipe. Store strawberries in a covered container in the refrigerator and use them as soon as possible after you buy them. To wash strawberries, place them in a large strainer or colander and rinse with cool water. Remove their caps with the point of a paring knife or gently twist and pull them off.
| | |
| --- | --- |
| | To help determine the amount of fresh strawberries to buy for a recipe: |
1 pint strawberries = 2 cups whole berries
1 pint strawberries = 2-1/4 cups sliced berries
1 pint strawberries = 1-3/4 cups pureed berries
1 pint strawberries contains about 16 to 20 medium size berries or 12 to 14 large berries.
1-1/2 to 2 quarts of fresh strawberries are needed for a 9" pie
1 cup of strawberries weighs about 4 to 5 ounces
1 quart of strawberries weighs about 1-1/4 to 1-1/2 pounds
1 flat of strawberries contains 8 quarts and weighs about 12 pounds
To use fresh strawberries in a recipe that calls for frozen strawberries -
Substitute 2 cups of sliced fresh strawberries for one 20 oz. package of frozen strawberries.



---
Also see - Buying, Storing & Preparing Berries
---
Homemade Strawberry Jam

4 pints strawberries (5 cups crushed)
1/2 tsp. margarine
1 package pectin (1-3/4 oz.)
7 cups sugar

Preparation -
Wash the strawberries and remove the hulls. Chop and crush the berries in a food processor or by hand. In a large pot, measure 5 cups of crushed strawberries. Stir in the margarine and pectin. Bring to a full rolling boil over high heat, stirring constantly. Stir the sugar into the strawberry mixture. Bring to a full, rolling boil again. Boil 1 minute, stirring constantly. Remove from heat; skim off the foam. Ladle the jam into clean jars to 1/4" from the top. Wipe the rims. Cover the jars with the caps, then screw on the bands. Place the jars in a canner with just enough water to cover jars. Process in a hot water bath for 10 minutes. Makes 4-1/2 pints jam.

~~~ Printer Friendly Jam Recipe ~~~
Berry Cookbooks
Berry Lovers Cookbook
More than 120 tempting berry recipes for all occasions + berry facts and trivia! Recipes include Blueberry Buttermilk Muffins, Strawberry Peach Meringue Pie, Raspberry Dream Bars, Blackberry Summer Salad or Boysenberry Mint Frosty and many more.
Progressive International Berry Keeper
This berry keeper preserves the freshness of delicate berries and other small fruits. A stackable tray insert layers berries to prevent bruises and a water reservoir in the base provides moisture. It holds 2 pints or 1 quart of berries and also doubles as a colander.
---
You Should Also Read:
The Home Cooking Recipe Index and Site Map
The Home Cooking Cookbook Corner
Buying, Storing & Preparing Berries


Related Articles
Editor's Picks Articles
Top Ten Articles
Previous Features
Site Map





Content copyright © 2022 by Sandy Moyer. All rights reserved.
This content was written by Sandy Moyer. If you wish to use this content in any manner, you need written permission. Contact Allyson Elizabeth D´Angelo for details.