How Cravings Can Sabotage Your Diet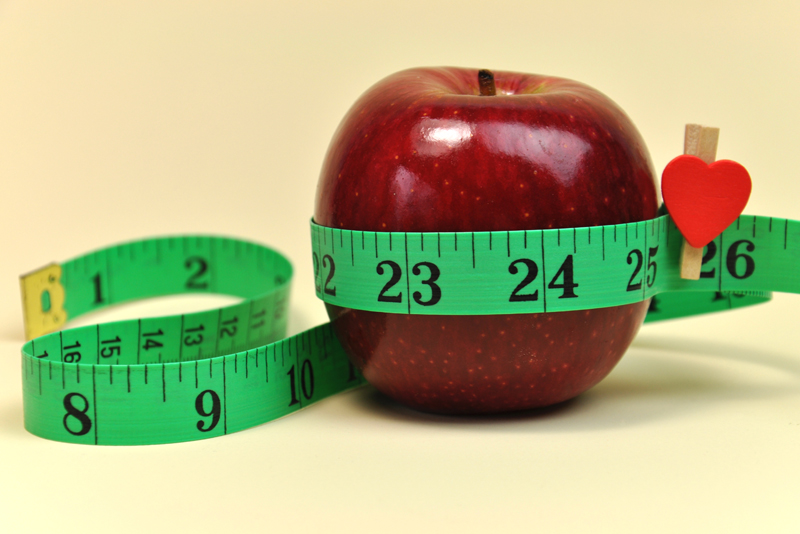 One of the biggest issues facing anyone who is trying to get their weight under control is dealing with those endless cravings. Whether it's something salty or sweet, unless you get those cravings under control, your dieting efforts are doomed to fail.
Salty and sweet go hand-in-hand. Both are carbohydrates, and both will tempt even the strongest of will-power. That is why it is important to understand why your body screams for those pesky and unnecessary carbs, and what you can do to squelch those cravings.
You can stop beating yourself up. You aren't weak. You aren't a failure. Your body is simply doing what it's been trained to do over the years. Remember: Rome wasn't built in a day nor did you gain weight in a day. This will take time and perseverance to turn things around.
What you do need to know is that there is a hormone made by your fat cells that tells the hypothalamus in your brain whether or not you are full. The second role it plays is to help the body's ability to access and use fat stores as an energy source. If it thinks your body doesn't have enough stored energy, it will trigger a hunger signal. Seems normal, right?
Not so fast: Leptin can be trained to misinterpret what it deems to be a normal operating level. Especially after years of high carb intake, the new normal for your body would be high levels of stored energy. When you load up on carbs, you are also maintaining a high level of leptin output. Even if you ate a huge meal two hours ago, Leptin will want to maintain a certain level of energy in your body. The hormone kicks in and screams for more carbs.
One study found, "Since being overweight leads to chronically elevated levels of the hormone, they hypothesized that prolonged exposure to this leptin overload could eventually cause target tissues to become 'immune' to the effects of leptin, losing the normal capacity to respond to it." (Lydon, 2009)
Studies have further concluded that leptin resistance shares a lot in common with insulin resistance. Like insulin resistance, leptin resistance is a chronic condition that contributes directly to weight gain, stubborn weight loss, and sadly, weight regain.
If you have Type 2 diabetes, you already know what a vicious cycle it can be. You may be overweight, but the medication that is prescribed prevents any possibility of losing weight, which continues the cycle of being overweight and keeping Type 2 diabetes.
How can you reset your Leptin?
Simple: cut the carbs.
Say what?
Did I say 'simple' and 'perseverance' in the same article?
Not so simple. The message is simple. Battling the physical emotions of your body is not as simple.
There are things that you can do to reset Leptin signals in your body.
1. An easy one would be to cut out anything that contains high fructose corn syrup. A study published in 2008 "suggested that increased fructose intake is associated with obesity," and "that chronic fructose consumption causes leptin resistance, which subsequently may promote the development of obesity ..." (Shapiro, et al., 2008)
2. Eliminate artificial sweeteners. Artificial sweeteners have been found to contribute to Leptin resistance, not to mention all the other horrible effects it can cause on the body.
3. Get more sleep. I don't know about you, but when I don't sleep well or don't get enough rest, my body screams for carbs all day long. It wants energy to get through the day.
4. Take high-quality omega-3 essential fatty acid and vitamin D3 supplements.
5. Exercise. That's a no-brainer.
This list is not exhaustive, by any means. But it's a start. I totally understand how those carb cravings can cause you to feel defeated. But if you start somewhere and take small steps each and every day, I bet you that those cravings will start to ease to a manageable level. And it will be at that point that food will not control you, rather, you'll control food!
Do you have leptin resistance? Have you been tested for it? We'd love to know how you have dealt with carb cravings in the Forum
.
Disclaimer:
I am not a doctor and the articles I write are intended to increase your knowledge about the subject. It's always a good idea to check with your personal doctor before changing your diet, taking supplements, or starting an exercise program.
Sources:
"Artificial Sweeteners and Leptin
Fructose-induced leptin resistance exacerbates weight gain in response to subsequent high-fat feeding.
Turn off Your Fat Switch
The Vitamin D Solution


Related Articles
Editor's Picks Articles
Top Ten Articles
Previous Features
Site Map



Follow @weightlossbella
Tweet





Content copyright © 2022 by AJ Alexander. All rights reserved.
This content was written by AJ Alexander. If you wish to use this content in any manner, you need written permission. Contact AJ Alexander for details.