Products - Chocolate - Non-Bars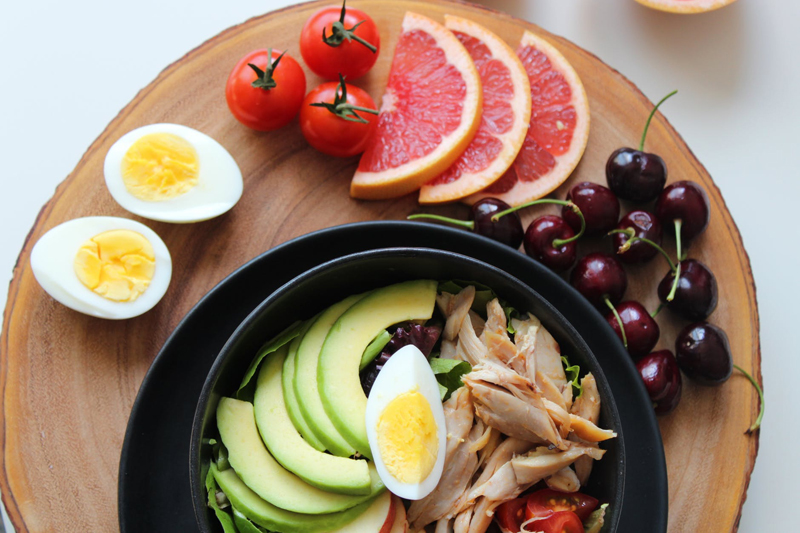 These reviews include wafers, cups, and other chocolatey treats not in bar form.
Asher's Sugar Free Cocoa Truffles


If you're a fan of chocolate treats, take a look into Asher's Sugar Free Cocoa truffles. These little truffles are available at regular stores and are 160 calories for 3 pieces. It's only 4g of carbs per serving.
Asher's Sugar-Free Dark Chocolate Raspberry Jelly


If you're craving chocolate, you can still stay away from sugar! Asher's provides sugar-free delicious items which taste exactly like sugar-filled chocolate, while keeping your health in control.
Atkins Endulge Kit Kat Clones


One of the things you miss the most when you go on a diet is those candy bars you´ve gotten used to snacking on. Atkins makes two kit kat like bars which are very tasty and have 4g carbs each!
Atkins Endulge Peanut Butter Cups


Atkins Endulge has come out with a 2g peanut butter cup, similar to Reeses. How does it stack up with the competition?
CarbSmart Sugar Free Chocolate Chips


If you love chocolate, but want to live healthily and avoid all the sugar, here is the perfect solution! These chocolate chips taste delicious, have only 1g carb per serving, and even has 7g of dietary fiber per serving!
D-Lectable Sugar Free Cereal Balls


These D-Lectable sugar free dark chocolate covered cereal balls are a healthy version of the classic malted milk balls. There's only 6g carbs per serving.
David Bradley Sugar-Free Almond Clusters


David Bradley is a franchise which is sold by many different companies. Their Sugar-Free Almond Clusters are sold in a 6oz small bag - perhaps 2.5" x 4.5" in size.
David Bradley Sugar-Free Raisin Clusters


David Bradley is a franchise which is sold by many different companies. Their Sugar-Free Raisin Clusters are sold in a 6oz small bag - perhaps 2.5" x 4.5" in size.
Godiva Sugar Free Chocolate Assortment


The name of Godiva is world famous in the chocolate business. Godiva's sugar-free assortment of chocolates brings the high end chocolate flavor to the world of sugar-free eating.
Gol D Lite Chocolate Covered Dark Raisins


I love chocolate covered raisins. While these sugar free raisins do have 6g per serving, that is FAR lower than the sugary version. Plus, they taste fantastic!
Gol D Lite Malted Milk Balls


The malted milk balls by Gol D Lite are dark chocolate, rich and delicious. They also have sugar alcohols to keep them sugar free - so eat only a few!
Ketogenics Chocolate Crisp Bar


The Ketogenics Chocolate Crisp bar is sugar free, malitol free, and has 0g of net carbs! The perfect chocolate candy bar for anyone wanting to maintain a healthy weight.
Kit-Kat Carb Alternatives


If you´re a fan of candy, there are more and more choices for you that are lower in sugar. This Kit-Kat version has only half the sugar carbs.
Low Carb Nestles Crunch Bars


There are now several low carb bars on the market that are chocolate with crisps - like the Nestle´s Crunch bar style. This being my favorite bar style, here´s a summary.
Reese's Peanut Butter Cups


There really is no reason to eat super-sugared treats any more. These Reese´s cups have 50% less sugar and taste delicious!
Russell Stover Marshmallow Heart - Sugar Free


Looking for a romantic treat that is kind to your tummy? How about the Russell Stover sugar free marshmallow hearts? These are tender, chocolatey, and pretty much zero carb.
Russell Stover Sugar Free Chocolate Bunny


Easter seems to be all about chocolate bunnies - but those are bad for healthy living! Russell Stover has a sugar free bunny that is tasty and chocolatey!
Russell Stover Sugar Free Marshmallow Rabbit


If you´re a fan of Easter chocolates, be sure to pick up some of these marshmallow rabbits. They´re sugar free and yummy too!
Sugar Free Hard Chocolate Candies


We all know what M&Ms are. They are chocolate ovals covered with a thin layer of hard candy. They are tasty, but full of sugar. D-Lectable has a low carb version of these.
Sugar-Free Chocolate Assortment


We got this traditional box of sugar-free chocolates via an online chocolate shop. The chocolates were direct shipped by the maker. The results were less than inspiring.
Sugar-Free Chocolate Covered Raspberry


The David Bradley Sugar-Free Chocolate Covered Raspberry cubes have a nice, gelatinous raspberry flavored interior. Raspberry and chocolate are a great flavor combination!
Voortman Sugar Free Chocolate Wafers


Chocolate wafers are a traditional snack, with thin cross-hatched rectangular cookies and a creamy layer inside. The sugar free version is 3g per cookie.
Whitman's Sampler Net Carb


If you're looking for a box of chocolates, avoid the sugar! Whitman's Sampler now has a net carb version which is MUCH lower in sugar than regular chocolates.
Editor's Picks Articles
Top Ten Articles
Previous Features
Site Map
Follow @LisaLowCarb
Tweet
Content copyright © 2018 by . All rights reserved.
This content was written by . If you wish to use this content in any manner, you need written permission.
Contact Lisa Shea for details.