Cookbook Corner - Baking & Dessert Cookbooks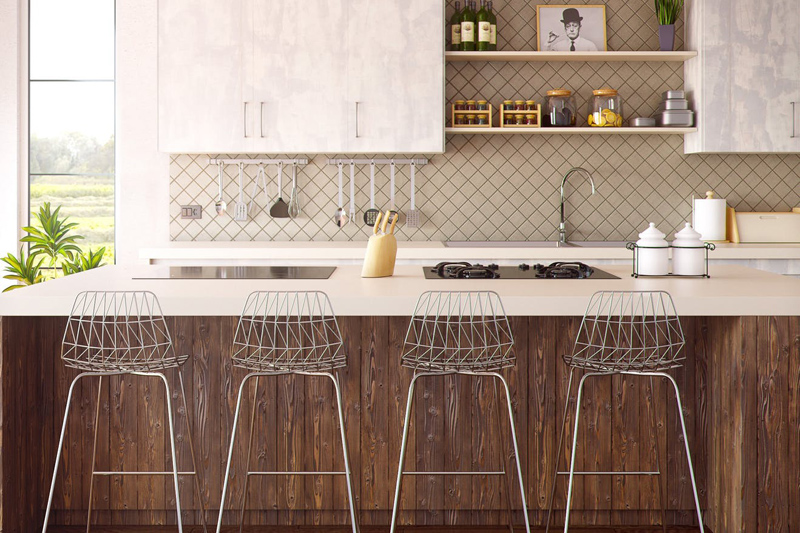 Baking & Dessert Cookbooks

Baking Cakes, Pies, Cheesecakes, Cookies, Bread and Muffins....

Candy Cookbooks, Chocolate Cookbooks and other Dessert Cookbooks

Click on a book title or picture for more information.

The Lady & Sons Just Desserts: More Than 120 Sweet Temptations from Savannah's Favorite Restaurant
In this hardcover edition of The Lady & Sons Just Desserts, Paula... author, restaurateur, and Food Network star... devotes her trademark southern charm to a tempting collection of more than 120 delightful recipes, guaranteed to indulge any sweet tooth. Whether you're baking for the holidays or an after-dinner treat, there are crowd-pleasers here for any occasion. Even the most time-pressed cook will find it a snap to create these from-scratch recipes, using Paula's tips for reliable convenience ingredients and time-tested shortcuts that will impress and delight family and friends. There are also helpful baking tips for measuring ingredients, storing leftovers, and even cutting a few calories, as well as tasty flavor variations and unique serving suggestions throughout.




The Secrets of Baking: Simple Techniques for Sophisticated Desserts
Written by Sherry Yard, pastry chef at Spago Beverly Hills, The Secrets of Baking is a comprehensive primer that guides the cook through the world of baked goods and other desserts... from time-honored classics to fanciful creations that made Spago the famous restaurant it is today. Instead of grouping desserts into traditional categories (pies, cakes, cookies), the author arranges them around crucial master recipes. Starting with these recipes -- simple, basic guidelines for making caramel, chocolate sauce, lemon curd, pound cake, and brioche, to name just a few -- she shows the cook how to create dozens of variations. This authoritative, friendly bake-shop bible contains fascinating mini-lessons on food science, illuminating bits of baking history, and time-saving tips. Newcomers to the world of baking will feel at ease with such simple, homey desserts as Banana Bread and Mississippi Mud Pie, and elaborate show-stoppers like Chocolate Brioche Sandwich with Espresso Gelato and Blackberry-Lime-Filled Doughnuts with Blackberry Sorbet and Berries will transform amateur bakers into expert pastry chefs.




I'm Just Here for More Food
Alton Brown's I'm Just Here for More Food is a great cookbook for those who truly want to learn how to become great bakers. The author explains the science behind the baking process... simply and in a manner you will not only understand. It explains concept like - "What is salt's role in the baking process?" "Why use eggs?" "Why is the way you mix important to overall success?" You'll learn the "Whats," "Whys," and "Hows" of baking.... how to read recipe and the importance of measuring by weight vs. volume. The "Parts" section explains ingredients.... What is the chemical make up of proteins, carbs, and fats? Why is their interrelationship so important to success? How well do you know flour, eggs, sugar, and baking soda? The rest of the book is arranged according to six major mixing methods (Muffin, Biscuit, Creaming, Straight Dough, Egg Foam, and Custards). Each technique is explored in detail with recipes to follow, with the focus on the basics. Enjoy old favorites like chocolate cookies and muffins, buttermilk pancakes, biscuits, shortcake, multigrain bread, and good old fashioned cheesecake.




Baking Illustrated: The Practical Kitchen companion for the Home Baker
This unsurpassed book of baking includes expertly tested recipe.... recipes from banana bread to pecan bars, and everything imaginable in between. It features 500-plus pages of densely packed, illustration rich, photo finished information all devoted to baking. It provides a wealth of infomation on tools, techniques, ingredients, and tips for successful baking, and perfect, tested recipes .Baking Illustrated absolutely has it all. You'll find chapters devoted to "Quick Breads, Muffins, Biscuits, and Scones"; "Yeast Breads and Rolls"; "Pizza, Focaccia, and Flatbread"; "Pies and Tarts"; "Pastry"; "Crisps, Cobblers, and Other Fruit Desserts"; "Cakes"; and "Cookies, Brownies, and Bar Nothing is taken for granted because there's no fudge room with baking.




The King Arthur Flour Baker's Companion: The All-Purpose Baking Cookbook
The King Arthur company has produced flour and other baking ingredients of high reputation for over two centuries. The King Arthur Flour Baker's Companion offers over 400 recipes for all kinds of basic and up-to-the-minute specialties--from pancakes and waffles to muffins and quickbreads; from coffee cakes, pizzas and crackers, to hearthbreads, cakes and cookies, including two complete chocolate chip recipes, for soft and crispy kinds. This is one of those books that no baking kitchen should be without. Technical information is clearly explained, offering neither too much nor too little detail. It offers hints and shortcuts and a concise section on measuring. There are chapters on breakfast specialties, quickbreads, cobblers and yeast breads and more. The sourdough chapter includes instructions for creating your own starter. An everything-you've-always-wanted-to know ingredients glossary includes explorations on flour milling; "faux fats" and sweeteners; the use of eggs in a dough or batter, in yeast breads and custards. There's color photos, step-by-step technical drawings, and an illustrated section on tools. This baking really has it all... for new and seasoned bakers alike!.




King Arthur Flour Whole Grain Baking: Delicious Recipes Using Nutritious Whole Grains
King Arthur Flour Whole Grain Baking opens up the home baker's repertoire to new flours, new flavors, and new categories of whole grain baked goods. It provides helpful tips, how-to illustrations, sidebars on history and lore. Thousands of hours were spent testing the recipes... making sure that each one met their high standards. The result is more than 400 delicious, inviting, and foolproof recipes. This revolutionary cookbook transforms whole grain baking into sweet, and savory treats of all types!




The King Arthur Flour Cookie Companion: The Essential Cookie Cookbook
The King Arthur Flour Cookie Companion offers 400-plus recipes for almost every cookie under the sun... from traditional favorites like oatmeal and chocolate chip cookies (13 recipes including the soft and crisp kinds, plus 11 variations, such a Orange-Pistachio Milk Chocolate Chippers); to global treats like shortbread, tuiles, springerle, and biscotti; to all kinds of bars and soft bites such as brownies, Whoopie Pies, and Hot and Sweet Ginger Squares. It also includes recipes for glazes, icings, dips and finishes. This is a teaching cookbook... overflowing with tips, pointers, lore, and other compelling information. There's a section on cookie decoration and a chapter on ingredients. The "Create-a-Cookie," section focuses on manipulating basic dough mixtures to make checkerboard and pinwheel cookies among others. It provides illustrated equipment profiles plus color photos that depict the cookies in all their edible glory. This is a must-have cookbook for serious cookie bakers!




Betty Crocker's Cooky Book
The beloved 1963 edition of Betty Crocker's Cooky Book, the classic treasury of cookie baking that so many of today's home cooks grew up with is back... in a brand-new, authentic facsimile of the original. This is the complete cooky book, with more than 450 recipes, dozens of appetizing full-color photographs, and many how-to-do-it sketches. This treasury of cooky baking embraces all tastes–from the old-fashioned and traditional to the new and sophisticated. It includes a large section devoted entirely to holiday cookies. This cookbook makes a great gift for both new and experienced bakers.




The Magnolia Bakery Cookbook: Old-Fashioned Recipes From New York's Sweetest Bakery
The Magnolia Bakery, on the corner of Bleecker & Eleventh Streets in the heart of Greenwich Village, has attracted a clientele that ranges from kids on their way home from school to famous celebrities. In this cookbook, Magnolia's owners Jennifer Appel and Allysa Torey share their most mouth-watering recipes, from sweet breakfast treats like Dried-Cherry Crumb Buns to classic Iced Molasses Cookies, from Caramel Pecan Brownies and Raspberry Marzipan Cheesecake to refreshing Lemon Icebox Pie. It features easy-to-follow recipes, invaluable baking hints, and glorious color photos.




The Cake Bible
The Cake Bible offers precise and detailed instructions for intricate wedding cakes as well as cakes that can be mixed and in the oven in five minutes. It explains the science behind types of leavening, the merits of sifting, melting chocolate, preheating ovens, and more. Nutrition information is included with every recipe. Pencil drawings illustrate how to create flowers from royal icing and mushrooms from piped meringue. This cookbook has something to teach bakers at every level!




The Cake Mix Doctor
By doctoring up packaged cake mix with just the right extras... a touch of butter here, cocoa powder there... yogurt, eggs, grated lemon zest .... even the least experienced baker can turn out luscious desserts, time after time. From a to-die-for Caramel Cake and a Holiday Yule Log to cheesecakes, coffee cakes, sheet cakes, pound cakes, bars and brownies, and those all-important this cookbook features 175 fast, foolproof recipes that will transform the art of home baking. In addition to the recipes, it offers the Cake Mix Doctor's Q&A's, extensive "Doctor Says" tips, lists, 15 Beautiful Birthday Cakes, 15 Cakes That Will Cash in at a Bake Sale, and more... all illustrated in a full-color photographic insert.




125 Best Cheesecake Recipes
This cookbook contains 125 delectable cheesecake recipes. It includes a wonderful variety of easy no-bake cheesecakes and a wide array of chocolate-inspired cheescakes. It also includes color photographs and provides baking tips & techniques to create the perfect cheesecake. The wonderful recipes will appeal to both novice and experienced bakers.




The Pie and Pastry Bible
The Pie and Pastry Bible contains more than 300 recipes, 200 drawings of techniques and equipment, and 70 color pictures of finished pies, tarts, and pastries. It offers easy-to-follow recipes for fruit pies, chiffon pies, custard pies, ice-cream pies, meringue pies, chocolate pies, tarts and tartlets, turnovers, dumplings, biscuits, scones, crostadas, galettes, strudel, fillo, puff pastry, croissants (chocolate, too), Danish, brioche, sticky buns, cream puffs, and more. It includes recipes for fillings, glazes, toppings, and sauces, including pastry cream, frangipane, Chiboust, fruit curds, ice creams, fondant, fruit preserves, streusel, meringues, ganache, caramel, and hot fudge. A separate chapter features foolproof flaky, tender, and original crusts of every kind imaginable, plus how to make a tender and flaky pie crust in under three minutes. It has countless tips that solve any problem, including the secrets to making a juicy fruit pie with a crisp bottom crust and a lemon meringue pie that doesn't weep. If your cookbook collection will only includes one for pie and pastry recipes, this should be the one!




The Bread Baker's Apprentice: Mastering the Art of Extraordinary Bread
Learn the twelve steps of building great bread with clear instructions accompanied by over 100 step-by-step photographs. This cookbook features 50 master formulas for classic breads along with advanced techniques and food history. This excellent cookbook provides everything you will ever need to know about baking bread!




Biggest Book of Bread Machine Recipes
From Better Homes & Gardens, this cookbook contains more than 375 recipes for fresh loaves of scrumptious bread from the bread machine. It offers recipes, from sweet to classic, to suit all tastes, and includes a Basics chapter which answers frequently asked questions. You'll learn how to make bread making easy and fun... just by varying seasonings and simple ingredients. This edition includes two bonus chapters on Soups & Stews and Sandwiches with recipes and suggestions for enjoying the delicious homemade breads.