Hamburgers & Hot Dogs - All-American Food!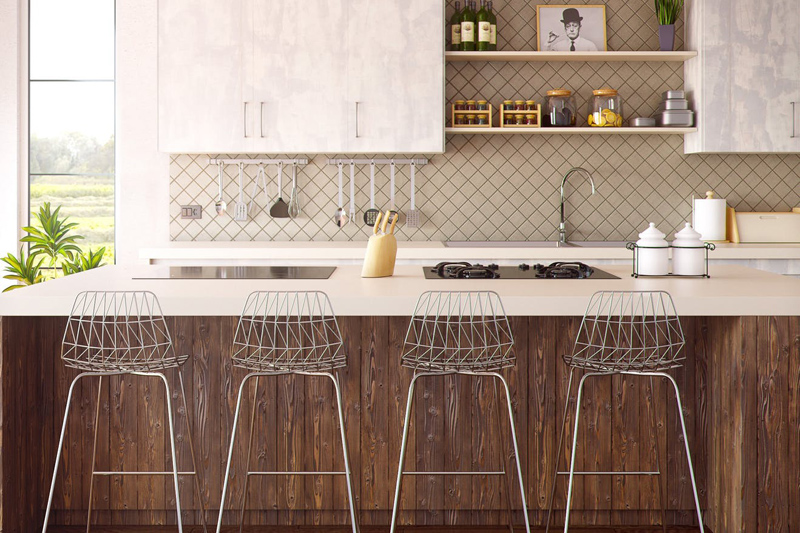 Hamburgers and hot dogs are All-American food favorites! According to a recent survey of American adults sponsored by the American Meat Institute and National Hot Dog & Sausage Council, these Summer holiday favorites are at the top of the list of foods most associated with America.
Hamburgers are America's favorite grilled food. For the best grilled burgers, start with the freshest ground beef. To avoid major flare ups, don't use ground beef with a high fat content. Use ground chuck or ground sirloin with about a 25% fat content for burgers that are tasty and moist, but without excessive fat. Burgers made with even leaner meat will be drier, but if you're following a very low fat diet for health concerns or serious weight loss, use ground beef labeled extra lean, 90% lean, or ground round.
To grill, place the hamburgers on a grid about 6" above hot coals. Don't repeatedly turn the patties from side to side....Turning only one time is best. Never press a hamburger pattie while it's grilling or pierce it with a fork. To do so will cause flare-ups and create dry, tasteless burgers. A properly grilled hamburger is no longer pink in the center. Ground beef should be cooked to 160º F.
For the taste of burgers made on a sizzlin' campfire, add hickory chips to the coals. Soak the chips in water for about an hour, then scatter them around the hot coals just before placing meat on the grill.
Burger Recipes
Burger Toppings

Big Burger Special Sauce
1/2 cup mayonnaise
2 T. French salad dressing
1 T. finely chopped mild sweet onion
1 T. sweet pickle relish
1 tsp. cider vinegar
1 tsp. sugar
dash of salt
Preparation -
Whisk all ingredients together. Use instead of ketchup or mayo as a burger topping.

printer friendly recipe
---
More Toppings
2 T. grated onion + 2 T. mayonnaise + 2 T. ketchup
1/4 cup grated horseradish + 1/2 cup sour cream + 1/4 tsp. salt + dash of black pepper
1/2 cup chopped fresh mushrooms + 1/4 cup Heinz 57 Sauce + 1/4 cup mayonnaise
1 small can deviled ham + 1/4 cup sweet pickle relish + 3/4 cup mayonnaise
4 oz. cream cheese, softened + 2 medium tomatoes, chopped + 1/4 tsp oregano + 1/4 tsp. basil
Cheese Whiz® + crisp bacon, crumbled
Cheese Whiz® + canned French-fried onions
Ranch salad dressing + canned French-fried onions
bread & butter pickles + Heinz 57® Sauce



Burger Links

Focus on Ground Beef - Questions about "ground meat" or "hamburger" have always been in the top five food topics of calls to the USDA's Meat and Poultry Hotline. Here are the most frequently asked questions.
Versatile Ground Beef - Information on safe handling and cooking + recipes
| | |
| --- | --- |
| | Hot Dogs |
Americans will eat about 7 billion hot dogs this summer!!!
There are other ways to top a hot dog besides the usual mustard and ketchup, relish, onions and sauerkraut.....

Chile-Con-Carne + shredded cheddar cheese
Refried beans & cheddar cheese
Bacon & your favorite cheese
Salsa & Monterey Jack
One of the most popular recipes on this site, year-round, is my recipe for Coney-Island Hot Dog Sauce.

That said, theres really not too much else I can tell you about these all-time favorites that hasn't already been written about on a number of other hot-dog web pages. Here's links to some of the best hot dog facts and recipes the web has to offer.....




Hot Dog Information Links

Focus On Hot Dogs
From the Food Safety and Inspection Service of the United States Department of Agriculture....Whether you call it a frankfurter, hot dog, wiener, or bologna, it's a cooked sausage and a summertime favorite. They can be made from beef, pork, turkey, or chicken -- the label must state which. And there are Federal standards of identity for their content.

History and Legends of Hot Dogs
Have you ever wondered where hot dogs come from?

Hot Dogs as America
Ten Legendary Franks From Ballparks and Cities Around the U.S. for Visitors to Savor.

Frequently Asked Questions About Hot Dogs
from Berks Packing Company, maker of Berks Franks

Hot Dog Calorie Counter
Select the hot dog and toppings you want, then see the calories, fat, protein and sodium immediately calculated.




Hot Dog Recipe Links
Weber Weber Baby Q-100 Portable Gas Grill
This grill is great for camping, picnics and tailgate parties. It has a push-button ignition for easy, reliable lighting, an infinitely adjustable burner valve with high-quality regulator, a sturdy glass-reinforcement nylon grill frame, a cast aluminum lid and body, a large heat-resistant lid handle and a porcelain-enameled cast-iron cooking grate. The disposable 14.1-oz. propane cylinder lasts up to 1.5 hours. 8,500 BTUs.
Hamburger and hot dog line from Original Country Clipart by Lisa