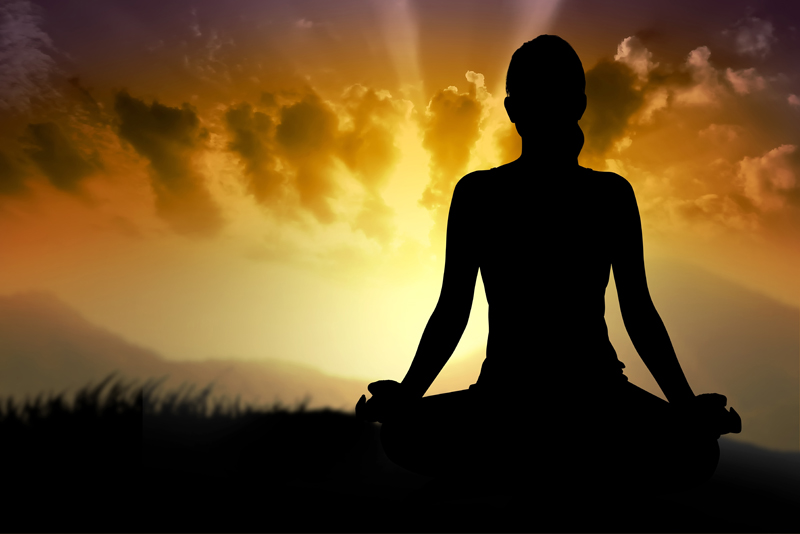 Holistic health does not just mean being healthy. It is a way of life. Health and wellness is achieved by integrating the body, mind, and spirit. This treats the whole person and not just one aspect. Holistic health is normally about preventing illness rather than treating a specific ailment. Holistic healing techniques can be used in conjunction with conventional or alternative medicine.

There are many techniques that can be used to achieve overall health and wellness. These techniques include lifestyle choices, diet, exercise, energy work, massage, bodywork, aromatherapy and more. Religion or spirituality can also play an important role in holistic health. This is by no means a complete list.

Diet and Exercise

Diet plays an important role in holistic health. Eating whole foods like fruits, vegetables, nuts and grains provides a healthy mix of food and nutrients. There are many diets that people can follow. It is a personal decision based on an individual's preference or health issues. You should choose a diet that makes you feel healthier whether it is vegan, fruitarian, vegetarian or gluten free. The most important thing is to minimize processed and prepackaged food.

Exercise is important for health and well-being. It can help you relax, release tension, lower blood pressure, lower cholesterol and be strong. Feel good endorphins are also released into the body. There are many types of exercise to choose from so there is something for everyone. Yoga is great for strength and flexibility. It also has a meditative aspect that can help you relax. Pilates is also great for strength and flexibility. The breathing techniques are great for overall health. You should include strength training, cardio and exercises for flexibility into you exercise routine.

Energy and Spiritual Healing

Energy work can have long lasting effects on the body, mind and spirit. Energetic healing techniques can include reiki, shamanic healing, chakra balancing, healing touch and cranial sacral therapy. These techniques help balance the energy in the body and enhance the body's ability to heal itself.

Reiki is universal life force energy that works for the greatest good of the recipient. Shamanic healing techniques are deeply rooted in nature. These techniques are used to removes blockages in the energy system and get stagnant energy moving again. Balancing the chakras also removes blockages in the energy system. All energetic healing techniques are basically used to balance the energy in the body and remove harmful blockages. Blockages in the energetic system can cause illness in the body, mind and spirit.

Meditation can also be considered an energy or spiritual healing technique. It gives a person a chance to relax, breath, and improve health. Breathing and visualization techniques are employed in a meditation practice. Potential benefits of meditation include relaxation, lower blood pressure, lower anxiety levels, stress relief, and a sense of inner peace. Meditation gives you a chance to take some time out for yourself.

Massage and Bodywork

Body work is a term that can include a wide range of modalities including massage therapy, acupressure, reflexology and trigger point therapy. These techniques do work on the body but they also work on the mind and the spirit as well. Potential benefits of bodywork can include relief from stress, chronic pain, headaches, muscle aches and chronic conditions. Other benefits may include relaxation, sense of well-being and inner peace.

Acupressure and reflexology stimulate the pressure points in the body. This releases tension and releases blockages in the energetic system. The concept is based on Chinese medicine and the energetic meridians in the body. By treating these meridians, you can treat almost any ailment in the body.

Herbs and Oils

Herbal supplements and aromatherapy can be incorporated into a holistic health regime. Herbal supplementation has been used for centuries to enhance health and well-being. Aromatherapy uses essential oils for treatment and prevention of ailments. It can also be used in conjunction with meditation, massage and body work. Herbs and essential oils are all natural and can provide many benefits.

Holistic Health is very personal. It is always tailored to the individual person. Everyone has different aspects of their mind, body and spirit that need attention. Holistic health is meant to maintain the health of the whole person.



Related Articles
Editor's Picks Articles
Top Ten Articles
Previous Features
Site Map





Content copyright © 2023 by Teresa Post. All rights reserved.
This content was written by Teresa Post. If you wish to use this content in any manner, you need written permission. Contact Teresa Post for details.