Person First Language Sensitivity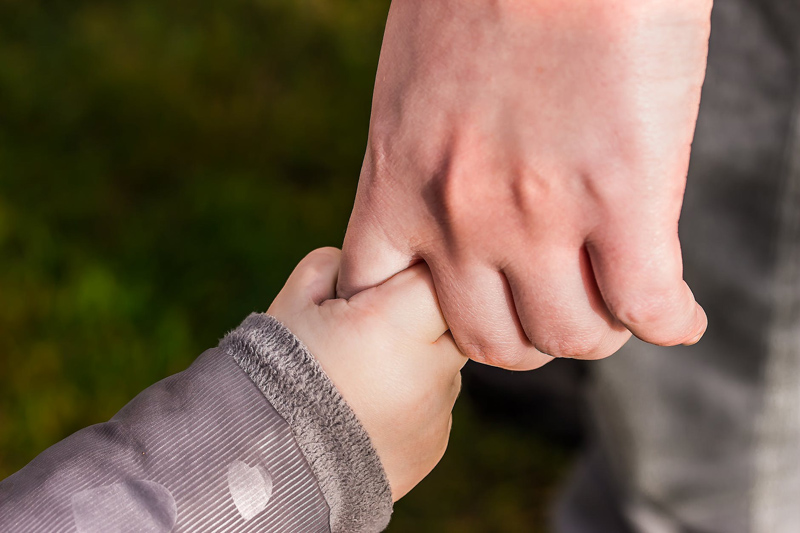 The power of words used to describe people is apparent when you view an individual person from different perspectives. Each of us have many facets in our personalities; a variety of talents, abilities and interests, and contributions we make to different groups. How would you describe your best friend for a dating service? Now think about how you would describe your best friend to prospective employer, an ER physician, your minister, or daughter.
New mothers discover that their identities can shift with strangers from 'interesting mildly attractive unknown person' to 'invisible mother of a very young child who did not do anything in her life before the baby was born.' For those who have not previously considered themselves part of an ethnic or religious minority, this may be the first time a single aspect of themselves is what even friends put ahead of the richness of their identities.
With my firstborn, when I was in the company of single, working people my age and holding my daughter, new acquaintances could not seem to think of a topic of discussion other than my recent pregnancy or baby. My attempts to engage them in other conversational subjects resulted in uncomfortable silence after two minutes, which seemed to be the deadline for every conversation to turn back to motherhood.
I was not particularly uncomfortable with this at first, because I had so much to say about how my life had changed, how amazing and wonderful my daughter was, and all topics related to pregnancy, birth, newborns and child-rearing.
Eventually, I missed being a part of conversations on other topics. That is when I realized that my image in groups had changed from being an specific individual to being an anonymous member of a stereotyped group. Of course, if I was out on my own without my baby, I could easily go back to being an individual. But my identity *had* changed - I was more than I had been before - and I wanted to be acknowledged as both a person and a mother.
This was accomplished by getting together with other moms raising babies of a similar age to my daughter, in Mommy and Me classes and similar community groups. But I found that I held similar stereotypes of moms of young babies. I was surprised myself to learn how interesting and diverse the other mothers' lives were before they had given birth.
And each of their children was a unique and utterly different person than anyone else's child. I realized that instead of remembering back to when I was a child, when every young person I met was a very different individual, I assumed everyone else's baby and child were pretty much alike.
Since then, in every group, workshop, conference and convention I have attended, I have been aware not only of the diversity among people who do not look, act, move, talk or dress alike, but those who do.
At one diversity workshop I attended, individuals assigned to my small group were disappointingly similar to one another - the initial discussion about completing the goals of our task was all about how we 'lacked' diversity. But when I asked whether any one in the group had felt at any time that they were 'odd man out' in a situation, every person had a story.
To be honest, I had introduced the topic because I wanted to talk about how becoming a mother had changed strangers' expectations of my personality, education, work experience, and general background so dramatically. But everyone else's story was more interesting than mine.
When my son was born, and diagnosed with Down syndrome, my perceived identity changed again, in a similar, and even more restrictive way than when I first became a mother to his older sister. Most mothers of his mainstream peers could speak to me for only two minutes. Again, when I met other mothers of children with a diagnosis, I was again surprised to find how varied and interesting their backgrounds, personalities, interests and experience had been. I had assumed my 'mainstream identity' among other moms of children with disabilities.
As my son has grown up, I have learned that every other person with Down syndrome is a unique individual, too, and there is as much diversity among people with the same diagnosis as in the general population. Each person I have met has had a different personality, sets of interests and abilities, talents and quirks, and perspectives on the world.
I believe it is important for parents to use person first language because children with disabilities must overcome extra stereotypes - they have an additional stereotyped label that many people have learned to put before the label, 'child.' We bring our previous perspectives about children with disabilities into our own lives as mothers of a child with a diagnosis.
It is easy for a person's identity to be masked by the word 'child' because many people have stereotypical ideas about what children think and who they are as a group. When we remember our siblings, cousins and friends as children, our perspective is rich with diversity. But often, when we encounter a child of a certain age, we forget that he or she is unique and interesting as a person, assuming they all have certain interests and tastes that we probably do not have in common with them.
I believe this happens to an even greater degree when we identify a young person as a 'disabled child.' In that case, even the general stereotype we carry of all children that age can go missing - and when the interests and impulses they hold in common with groups of 'mainstream' children are denied, we draw a complete blank.
It is not impossible for us to be surprised, delighted and dismayed by our own sons and daughters, whether they have a disability or not. Practicing 'people first' language helps remind us that each of them is an individual first, and the descriptive term that applies at any given moment is just a small part of who they are and can become.
Using 'person first' language is rare in the media. I often read impressive stories about accomplishments of a young person challenged by a disability with headlines that focus on the diagnosis rather than the accomplishment.
Recently I read an article about Sarah Ferguson's daughter, Princess Beatrice, being very open about having dyslexia, where the writer used the phrase 'is dyslexic' several times. I imagine growing up with the press not using 'Princess first' language has been challenge enough.
Browse at local bookstores, your public library, or online retailers for books about
disability advocacy and awareness, like:
No Pity - People with Disabilities Forging a New Civil Rights Movement; or
Why I Burned My Book and Other Essays on Disability.
.
Doing Social Justice: Thoughts on Ableist Language and Why It Matters
- Rachel Cohen-Rottenberg
https://www.disabilityandrepresentation.com/2013/09/14/ableist-language/
We Can End the R-Word in Movies and TV
https://www.bellaonline.com/articles/art175486.asp
NDSC Public Awareness Language Guidelines
https://www.ndsccenter.org
In Spite of My Disability
https://www.normemma.com/arinspit.htm
The Hierarchy of Insults - DisabilityIsNatural.com
https://disabilityisnatural.com/
I am not a 'person with a disability' - I am a disabled person - Lisa Egan
https://www.xojane.com/issues/i-am-not-a-person-with-a-disability-i-am-a-disabled-person
Dignity, Not Semantics
https://www.bellaonline.com/articles/art7437.asp
BBC - OUCH! Blog -
The Whole 'Special' Thing
https://www.bbc.co.uk/blogs/ouch/200803/the_whole_special_thing.html
Katie Couric Video-editorial on Hate Language
https://www.cbsnews.com/sections/i_video/main500251.shtml?id=2547964n
Us and Them - by Mayer Shevin
https://shevin.org/articles-usthem.html
Miss Conduct, Robin Abrahams
When Words Hurt
https://www.boston.com/news/globe/magazine/articles/2007/03/18/miss_conduct
Disability is Not A Cute Little Joke
https://www.abc.net.au/rampup/articles/2012/02/08/3425691.htm
Person-first language doesn't put people first, it makes them invisible
https://www.mmonjejr.com/2012/12/person-first-language-doesnt-put-people.html
The Problem with Person-First Language: What's Wrong with This Picture?
https://www.disabilityandrepresentation.com/
You Should Also Read:
Inclusive Education and the Culture of Down Syndrome
Thoughts From the Middle of the Night
Disability Advocacy and Awareness


Related Articles
Editor's Picks Articles
Top Ten Articles
Previous Features
Site Map



Follow @DownSynAdvocacy
Tweet





Content copyright © 2023 by Pamela Wilson. All rights reserved.
This content was written by Pamela Wilson. If you wish to use this content in any manner, you need written permission. Contact Pamela Wilson for details.