Massaman Curry Paste (Kaeng Massaman)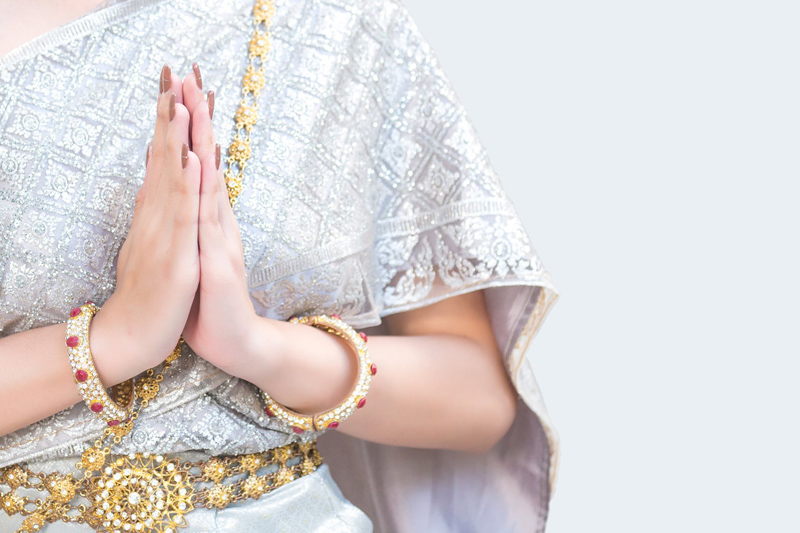 Massaman style is most likely a development of spices brought from Goa by the Portuguese and of Islamic origin. It is similar in concept to the "sour and hot" Goan style vindaloo dishes. By Thai standards this is usually a fairly mild curry. It is a good way to try Thai curries without first attempting a fiery Thai curry. This recipe is of Issan origin and varies from the Bangkok Style or Southern Style Massaman.

Remember a recipe is only a reference and each cook should be creative balancing the spices using more or less according to your palate.

Take out your mortar and pestle, pour a cool one, and settle in to pound away create amazing Thai curry paste. I suggest making enough curry paste to allow you to tuck away enough for another meal or two. Place the prepared curry paste in a glass jar and place in the refrigerator where it will keep for several weeks.

Massaman Curry Paste (Kaeng Massaman)

10-20 dried red chiles (or fresh)*
1 tablespoon ground coriander seed
1 teaspoon ground cumin
1 teaspoon ground cinnamon (from fresh bark)
1 teaspoon ground cloves
1 teaspoon ground star anise
1 teaspoon ground cardamom
1 teaspoon ground white pepper
4 tablespoon chopped shallots
4-6 tablespoon chopped garlic
2 2" pieces of lemon grass stalk, sliced into thin rounds
Galangal 1/2" piece, roughly chopped
1 Tablespoon kaffir lime zest**
1 Tablespoon kapi (preserved shrimp paste***

To this you add a little salt: preferably about 1-2 teaspoons of fish sauce.

*If you can get fresh red chiles you can use them instead of the dried ones. I use Red ripe Thai Dragon chiles (Phrik chee fa).

**Substitute lime skin zest if Kaffir Lime/Bai Magroot is not available

***Kapi has a strong smell which dissipates when cooked, but it is an essential part of the flavor.

The galangal is roasted in a toaster oven, as is the kapi.

The ground spices should be fresh, and toasted in a nonstick small skillet or wok before grinding. This toasting helps to develop the flavours.

The ingredients are pounded to a fine smooth paste in a heavy granite or stone mortar and pestle, but you can use a food processor just as well, and with far less effort, but I feel the taste is best when done by hand using a mortar and pestle, besides it is fun.



You Should Also Read:
Chicken Massaman Curry (Kaeng Massaman Gai)


Related Articles
Editor's Picks Articles
Top Ten Articles
Previous Features
Site Map





Content copyright © 2018 by Mary-Anne Durkee. All rights reserved.
This content was written by Mary-Anne Durkee. If you wish to use this content in any manner, you need written permission. Contact Mary-Anne Durkee for details.