Baseball Stories - Down Syndrome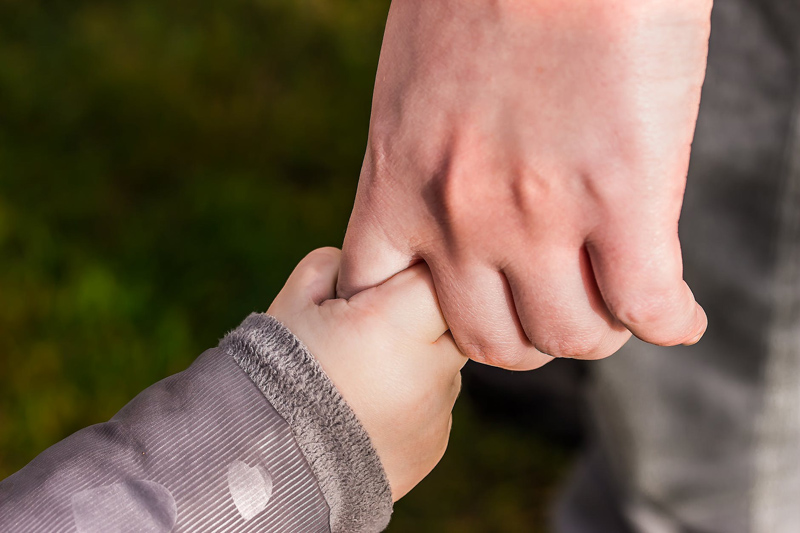 I have an athletic son who was born with Down syndrome. When he was a preschooler at his first baseball game I leaned over to whisper to him a simple explanation of the sport. Before I was halfway through the first comment he raised his palm to me and said, "One, two, three - you are OUT, mom."
All of a sudden a foul ball popped up and headed in our direction but well over our heads. As I leaned in to protect him he mistook my intent, raised his hand again and said very firmly: "Foul ball." He had watched hours of baseball on TV already; often playing with toys or multitasking in dozens of ways. I did not realize how much he was taking in.
It seemed as though he was a baseball fan before he was born. I know that he responded to crowd noises at the stadium while I was pregnant. At one game it felt as though he was having his own batting practice.
Baseball is a game that is much more like regular life than other sports. Home runs are few and far between and the way batting averages are figured should inspire us all. Half the time your team is not even up to bat - and the hardest work for the most people is when your team is on the field and can't score.
It's a game with a long season and teams can have an amazing winning season even after losing several in a row. Coaches can evaluate and build upon skill and talent that players bring to the game. There is a great diversity among players, teams, and fans that have a great impact on what we experience and enjoy about the game. Accommodations are available with a pinch hitter. Umpires keep an eye on things but can make a wrong call, or make a right call that is unpopular for half the people involved.
Fans find heroes in baseball for different reasons. Sometimes a player captures the imagination of individuals for reasons that are not related to the sport.
It was not many years later that I enjoyed my son's first neighborhood T-Ball games. He brought all parents on both teams to their feet when he would walk up to the plate and do impressions of our favorite players as he got ready to bat. He was intent on practicing successful techniques. At last he was a player! He never looked back.
He brought his baseball and glove to every picnic and park playdate. I was surprised how many men and boys would agree to play catch with him and truly enjoyed themselves. He would slyly bring out a wiffle ball and bat and some thin plastic bases I picked up at the dollar store and casually invite anyone who looked his way to play. Great grandfathers played the outfield and teens too cool to mingle with their parents would go all out in the game.
I am so glad he has had the opportunity to grow up in the mainstream of our community, where he still has many friends on his team. Every person's story is different and I respect the many different kinds of relationships he has with people in our community. No one has to be perfect to be his friend. They don't have to be batting better than .300 to be heroes. And he really loves the game.
Browse at your public library, local bookstore or online retailer for books like:
H is for Home Run: A Baseball Alphabet (Alphabet Books)
or
Curious George at the Baseball Game
Ted Kremer, the Cincinnati Reds batboy who has Down syndrome, gets his own baseball card
https://dlvr.it/4BsZY9
America Strong: Cincinnati Reds Find Winning
Spirit in Honorary Batboy with Down Syndrome
https://tinyurl.com/qzma3kl
https://abcnews.go.com/blogs/headlines/2013/09/cincinnati-reds-find-winning-spirit-in-honorary-batboy-with-down-syndrome/
You Should Also Read:
Little League Challenger Division
Outdoor Games for Children
Recess Skills for Children with Special Needs


Related Articles
Editor's Picks Articles
Top Ten Articles
Previous Features
Site Map



Follow @DownSynAdvocacy
Tweet





Content copyright © 2021 by Pamela Wilson. All rights reserved.
This content was written by Pamela Wilson. If you wish to use this content in any manner, you need written permission. Contact Pamela Wilson for details.